Manchester United defender Chris Smalling has backed Marcus Rashford to become one of the greats at the club in future. The English teenager has enjoyed a great start to this season, heightening speculation as to how far he can go.
Smalling was given the task of naming his dream Manchester United eleven in an interview with club's official website. The centre-back named Rashford in his eleven and tipped him to get even better as he gains experience on the pitch.
Rashford has made a great impact in senior football
The 20-year-old forward made his debut for United against FC Midtjylland in February 2016 when Anthony Martial was left out due to injury in warm up. Since then Rashford has not looked back and went strength to strength in first team.
He had an underwhelming season as per goalscoring stats last season but he improved as a player under Jose Mourinho. The Portuguese has majorly deployed Rashford on the left hand side of the attack. While playing there it has helped Rashford in developing his overall game. He is reaping the rewards of that work this season as he has started the campaign with fine form.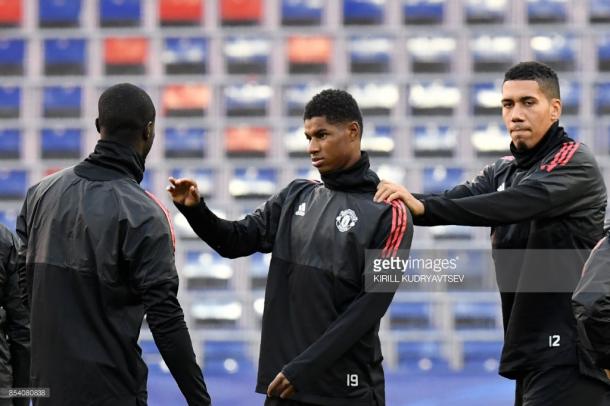 Smalling admitted that he has played with a lot of experienced strikers but "given the impact Rashford has made, by the end of his career he will be known as one of the greats." Rashford is also now an integral member of the England squad due to his performances for United.
Scholes had the best right foot
Smalling also named Paul Scholes in his dream eleven. The centreback claimed that "noone has the better right foot that the former English midfielder." Along with Scholes, former Manchester greats like Nemanja Vidic, Rio Ferdinand, Ryan Giggs, Patrice Evra and Wayne Rooney in his dream eleven.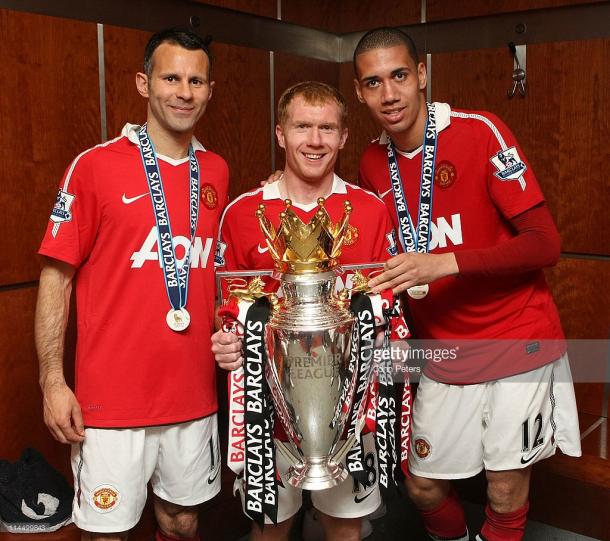 David De Gea, Michael Carrick, Paul Pogba and Antonio Valencia were the other present first team players who featured in Smalling's dream eleven. Smalling labelled De Gea as the best goalkeeper in the world right now. The defender also admitted that it was a privilege for him to watch Rooney break United's all time goalscoring record.