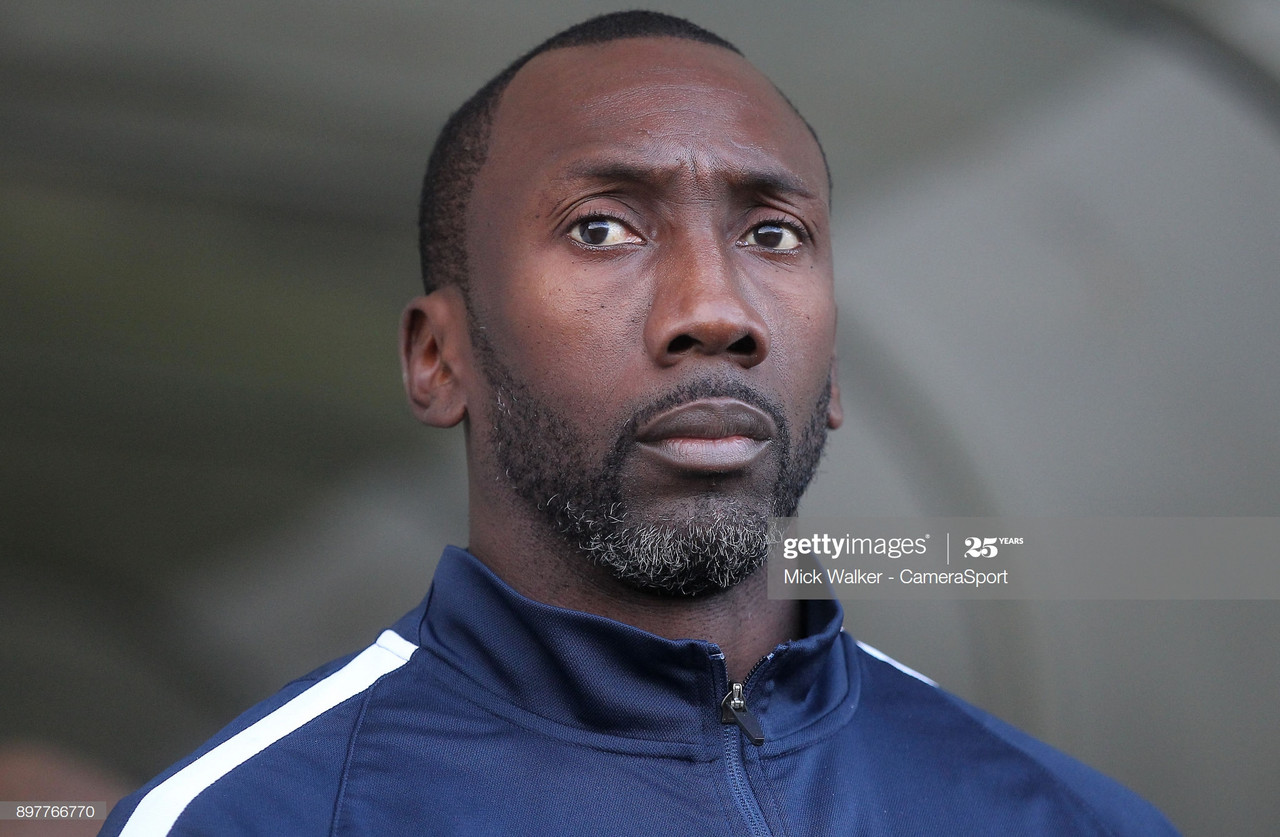 Two decades on from arriving at Stamford Bridge, it's time to reflect on former Chelsea fan favourite, Jimmy Floyd-Hasselbaink who provided many fond memories for Blues fans.
The transfer happened 20 years ago this month, with Chelsea equalling the British record for a fee paid. In October of 2000, here is what the Dutch forward had to say:
"At the end of the season they will look at the goals I have scored and from that they will say you have done well, or you have done badly."
During that season, he netted 26 goals in all competitions, which assisted in him winning the golden boot award at the end of the season. Overall, Hasselbaink scored 87 goals in 177 appearances for Chelsea.
At the time, the transfer of Hasselbaink raised eyebrows because this was the era before Roman Abramovich. A record for the west London side, who have smashed this record fee many times since the Russian businessman took over in 2003. The latest record fee being Kepa Arrizabalaga, who signed for £71.5million from Athletic Bilbao in 2018.
Back on English soil
Arriving at the Bridge at 28-years-old, Hasselbaink was familiar with English soil after representing Leeds United prior to his record move. He netted 42 goals in 87 games at Leeds over two years, which included defeats to Chelsea in Yorkshire.
After swapping Yorkshire for Madrid, Hasselbaink joined Atletico to enhance his career. After scoring 24 goals, one in which came in the Spanish Cup final, he didn't stay at the side based in the Captial of Spain due to them being relegated.
Once Euro 2000 was concluded, a Dutch side in which Hasselbaink wasn't a part of, this didn't stop his growing reputation of clubs wanting to secure his services. He flew to London for a medical with the motive of joining Chelsea.
After it became apparent that Hasselbaink was to leave Atletico, Chelsea beat Real Madrid and Valencia to the signature of the forward and as they say, the rest is history.
As Hasselbaink took the trip down memory lane, he stated: "It doesn't feel like 20 years ago, hearing it was that long ago really making me feel old!
"I'd always had a soft spot for Chelsea, Ruud Gullit had been there and Glen Hoddle too. They were on their way up; they were playing a nice brand of football.
"When I was at Leeds, Chelsea showed interest, but they didn't want to sell to an English club. I would've stayed in England if the chance became available.
"There were talks with Real Madrid, but nothing really happened there. We were talking and they said they were going to make an offer. Chelsea was there and they made the offer, I had the option to turn them down and wait for Madrid. I liked England; it suited the way I played."
With Real Madrid and Chelsea both in for the forward, he admitted it would've been a tough decision to make but luckily for Hasselbaink 'it was made a lot easier'.
The pressure of a big price tag
With the pressure of carrying the joint-highest British fee paid for a player, Hasselbaink explained he felt pressure coming back to England with a reputation of finding the back of the net.
With his time at Leeds nearing its conclusion, their relationship broken down due to the manner of his departure. In previous interviews, he stated he had to force a transfer request.
"Because of how I left Leeds and the whole scenario, the pressure was to come back to England and hit the ground running because if I didn't, all the Leeds stuff would come back and bite me.
"That was where most of the pressure came from, not the £15million. At the end of the day, it was great negotiation from Atletico and Chelsea was willing to pay that.
"It was how the market was and if you look at the prices now, certain players can adjust, and certain players can't. If you want to become a top player, it's just what you must deal with."
Big shoes to fill
In addition to the pressure Hasselbaink was feeling, this may have been enhanced due to the former record signing only scoring three goals. Chris Sutton joined for £10million from Blackburn Rovers.
"Chris had a difficult time playing the way that he played. I still think that he is a very good striker, but you need to play in a certain way, so he needs more crosses and those kinds of things.
"Chelsea was more of a team that wanted to keep the ball if possible and he struggled with that but on the flip side, the team didn't utilise his strengths.
"Timing is everything isn't it? It is the same when you're a player and it the same as a manager, it is the timing of when you come to the club.
"Chelsea were gagging for a number nine that was going to score between 15 and 25 goals yearly. The time that I came in worked for all parties, winning the golden boot in the first year meant the fans were even more appreciative of me."
Hitting the ground running
The last time Chelsea had a goal scorer that netted 20 goals in one season was in fact 1990. The welcoming of Hasselbaink sure meant he hit the ground running and finally for the first time in 10 years, Chelsea had their 20 goal a season man.
Hasselbaink's first Chelsea goal came in the first half of his first game, in the 2000 Charity Shield. In the following league game, he scored a penalty against West Ham at Stamford Bridge. Both games were won, leaving Hasselbaink and Chelsea with a 100% record after two games.
"To score in the Charity Shield was great, it was magnifcent, especially playing against Jaap Stam [his fellow countryman]. He went to the Euros and I didn't.
When I signed, Frank Leboeuf [central defender] was the penalty taker and he was going to take the spot kick against West Ham but as a striker, I had the momentum and I felt good."
After spending four years in west London at Chelsea, Hasselbaink went back up north but this time, signed for Middlesbrough to partner Mark Viduka. 32-years-old at the time, Hasselbaink vowed to get the Teessiders firing goals which would boost them up the Premier League table.