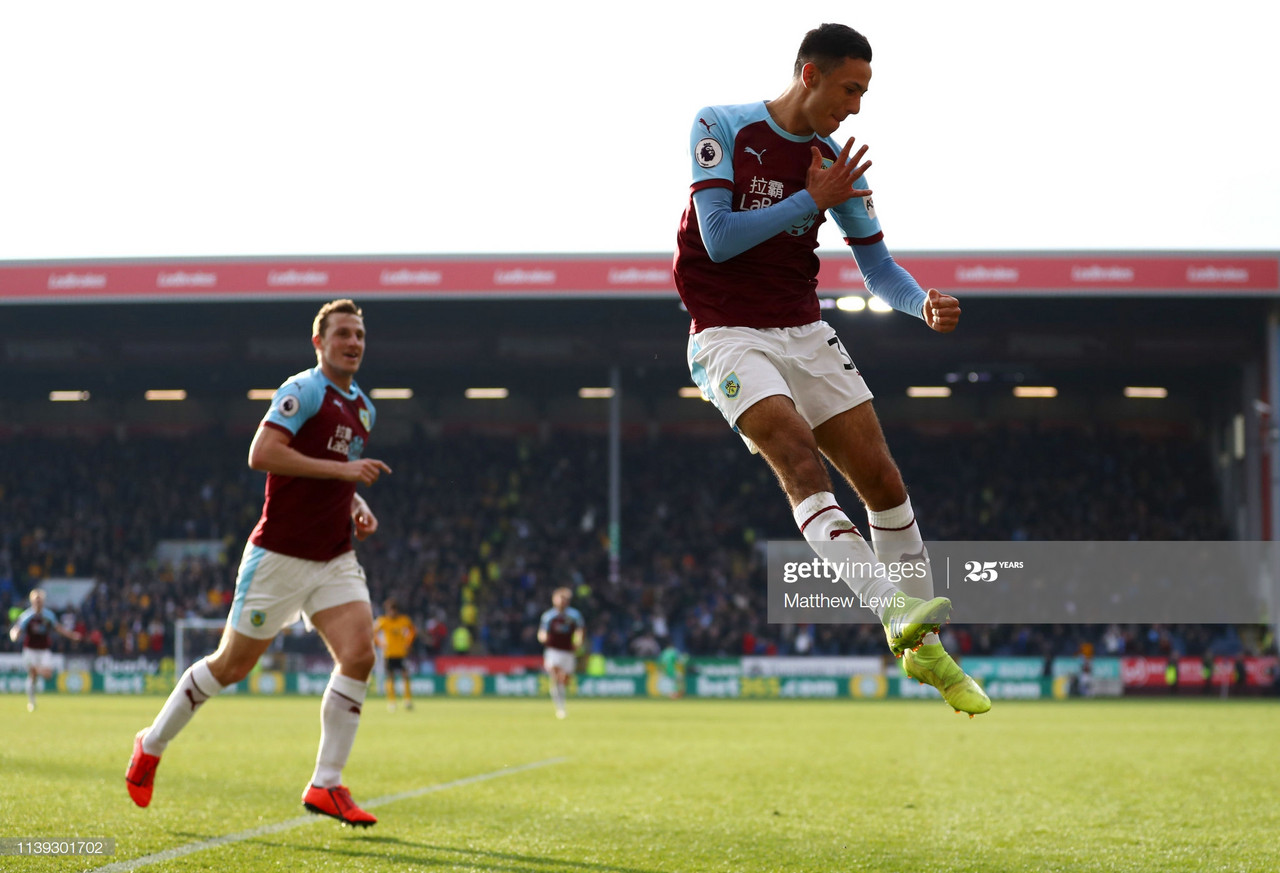 One of the standout players for Burnley this season has quite clearly been Dwight McNeil.
The English youngster looked to have been attracting some attention before the abrupt halt to the season and now, with Project Restart back underway, potential suitors can watch him again.
Stats and Style
This season, McNeil has made 29 appearances, scoring two goals and five assists. His goals came against Chelsea and Bournemouth, whilst the assists came against Wolves, West Ham, Leicester, Aston Villa and Bournemouth again. The 20-year-old has made the Claret's starting eleven in 100% of the games he has played and has played 97% of potential minutes so far this season. Although Predominantly a left winger, McNeil has played seven times out on the right and has a 20% goal involvement for Burnley.
Described as an old-fashioned left winger, McNeil isn't the quickest or the most skillful but his touch on the ball and his ability to deliver a superb ball into the box make him ideal for Burnley. McNeil tends to have more freedom to go forward then defend thanks to a natural central-midfielder in Jeff Hendrick playing out on the right, allowing him to show off his attacking talents and contribute to more goals.
The Rochdale born winger is quickly racking up the experience with now over 50 appearances in the Premier League since he first joined.
Potential Suitors
Sean Dyche has put a lot of faith into McNeil and the youngster has grown into a Premier League standard winger fairly quickly.
Leicester City is the main club who have been heavily linked with the Burnley star.
On face value this looks a good move, Leicester will get a home-grown ready made Premier League winger without blowing their whole budget, but that might not be the case. Brendan Rodgers uses a completely different style of striker to Dyche, who likes McNeil to cross in the ball to his target men. Leicester are different, their strikers are smaller in height and faster. Jamie Vardy and co. would much rather get on the edge of a cute through ball then have to rise for a header.
Another thing off putting for the foxes is the price tag. Dyche has already expressed his reluctance to sell, add that to the players age, nationality and potential and your looking at a much more steeper price than his suggested £16m market value.
A second club linked is Manchester United. McNeil, like many past and present Burnley players, came through the youth ranks there before making the switch to Burnley at U18's level. This rumour has a bit less weight to it than the Leicester rumour, for one if Man United make it into Europe next season they will want to look for someone more proven with a higher output than McNeil's. Secondly, United have already made a similar signing in Daniel James. James suits a progressive and fluid style of football more than McNeil and with United taking a risk with the welsh-man it is hard to see them take another with McNeil.
Finally there has been reports of interest from both Everton and Wolves but nothing significant enough to note.
Final Verdict
In truth McNeil is a much loved Burnley talent who has won over his fellow players, his manager and the fans. It is hard to see McNeil leaving for two reasons. The first is what he brings to Burnley and the fact he perfectly suits the style of play and the second is the price it would cost for a potential suitor to facilitate the move. These reasons along with the financial pressures on clubs due to COVID-19 and it is likely you will see him still donning the Claret and Blue next season.