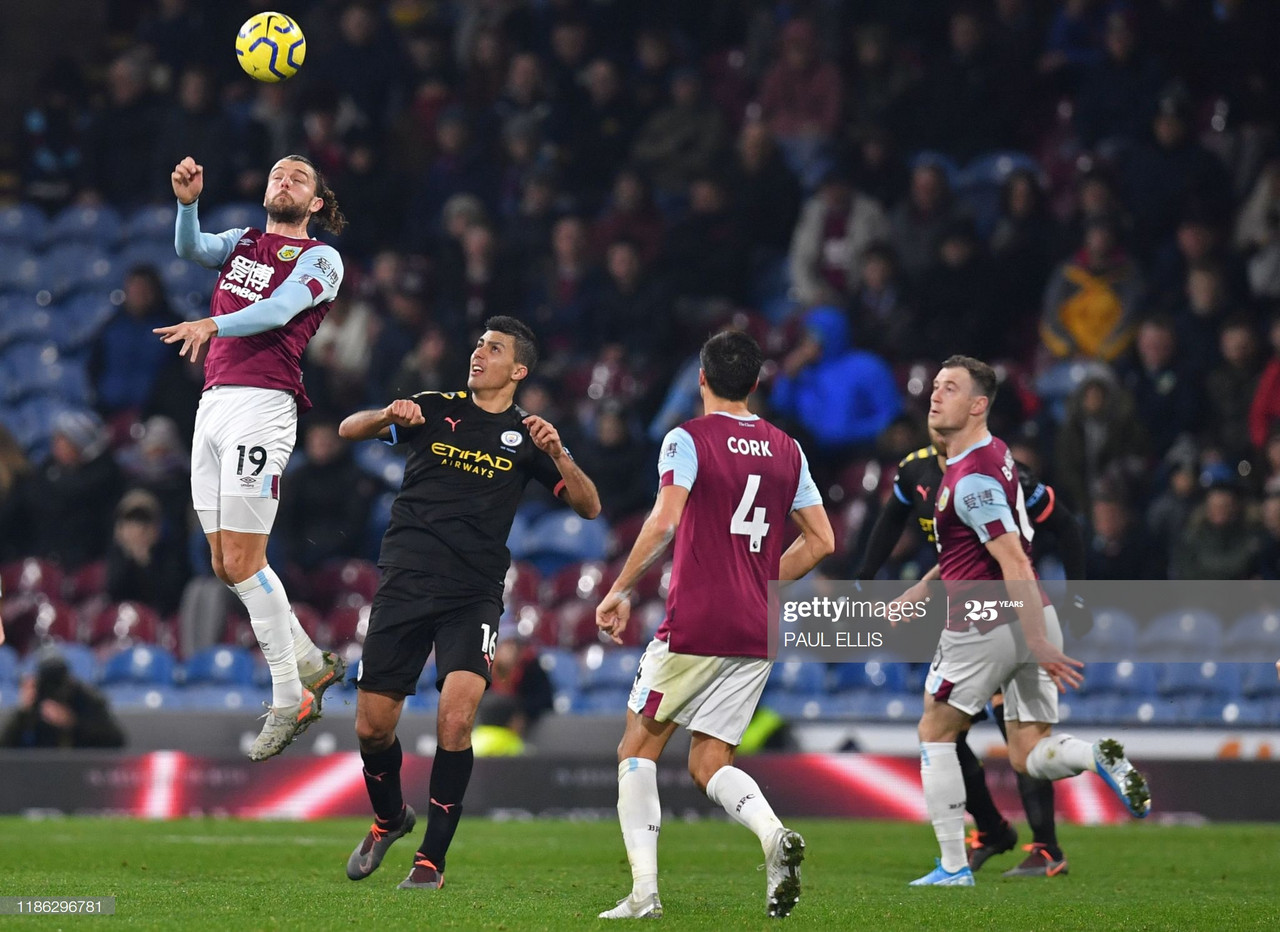 Pep Guardiola has one trophy in the bag and the boost of Aymeric Laporte's return will encourage Manchester City to target the UEFA Champions League and FA Cup next.
That target starts with their Premier League fixture against Burnley at The Etihad Stadium where the Citizens are expected to win but do not be fooled. The Clarets have enough resilience to pull off an upset here.
Man City have good reasons to rue the timing of the COVID-19 outbreak, coming as it did between the two legs of their Champions League tie against Real Madrid. Having won the first leg 2-1 at the Santiago Bernabeu Stadium, Guardiola and his players were denied the chance to progress to the last eight at home.
Although they will get their chance at some point, the momentum will be lost before that tie is resumed. In the Premier League, Liverpool seem to have run away with the league as they only need two more wins to be crowned champions for the first time since 1990.
The Reds' 30-year wait is likely to end but Man City will need to maintain some kind of form in the league. This will give them a better chance of securing a possible treble after winning the Carabao Cup against Aston Villa in March.
The Citizens will want to finish runners-up in the league especially with Leicester City stuttering before lockdown. Laporte's absence this season has been a major factor in City's failed title bid but his return gives Guardiola the chance to save their season.
Likely line-up against Burnley
Guardiola's line-up on Monday is likely to consist of the following: Ederson, Kyle Walker, Fernandinho, Laporte, Oleksandr Zinchenko, Rodri, David Silva, Kevin De Bruyne, Raheem Sterling, Riyad Mahrez and Sergio Aguero.
Joao Cancelo has been disappointing this season and is expected to be replaced by Walker who has not had the quietest of lockdowns. Nicolas Otamendi will be benched for the returning Laporte with Ilkay Gundogan and Phil Foden settling for the bench as well.
Mahrez will play in Bernardo Silva's position with D. Silva and De Bruyne likely to play behind Aguero to offer a creative spark.
What makes a successful season for the Citizens?
Man City already have a trophy and they have an opportunity to win two more trophies. Guardiola's side won every domestic trophy last year but one trophy is likely to elude them.
This will not phase Guardiola too much as the Champions League has eluded him for eight years now and he will be looking to end that dry spell this season.
If the Citizens beat Real Madrid then they will only be in the quarter-finals, though with the two most recent winners knocked out they will be fancied heavily in the final eight.
There are still a lot of good teams that can win the Champions League ahead of City but if they want to finish this poor season on a big high then they will need to focus on this pathway.
Aymeric Laporte
The return of Laporte will boost the City defence who looked frail in their last league outing against their bitter rivals Manchester United. The 2-0 loss was a real stinker for Guardiola and it has allowed Liverpool to extend a large gap of 25 points between them.
The Frenchman will ease the pressure on the defence with Otamendi out of form before the lockdown. Ederson's form has also dipped so he will need all the help he can get to keep some clean sheets in their final league games.
Kevin De Bruyne
The midfield maestro has been one of the main consistent performers this season and they will need his brilliance once again. When De Bruyne is fit and on form then City are at their best.
This could be the season where one of the Premier League talents gives a huge impression across the rest of Europe.
2019/20 end of season prediction
Second in the Premier League, FA Cup winners. It is difficult to predict their Champions League campaign but if it resumes then the Citizens have to be recognised as a possible Champions League finalist.
Wednesday 17 June Arsenal 8:15pm (H), Monday 22 June Burnley (H) 8pm, Thursday 25 June Chelsea (A) 8.15pm, Thursday 2 July Liverpool (H) 8.15pm, Southampton (A), Newcastle United (H), Brighton (A), Bournemouth (H), Watford (A), Norwich City (H).