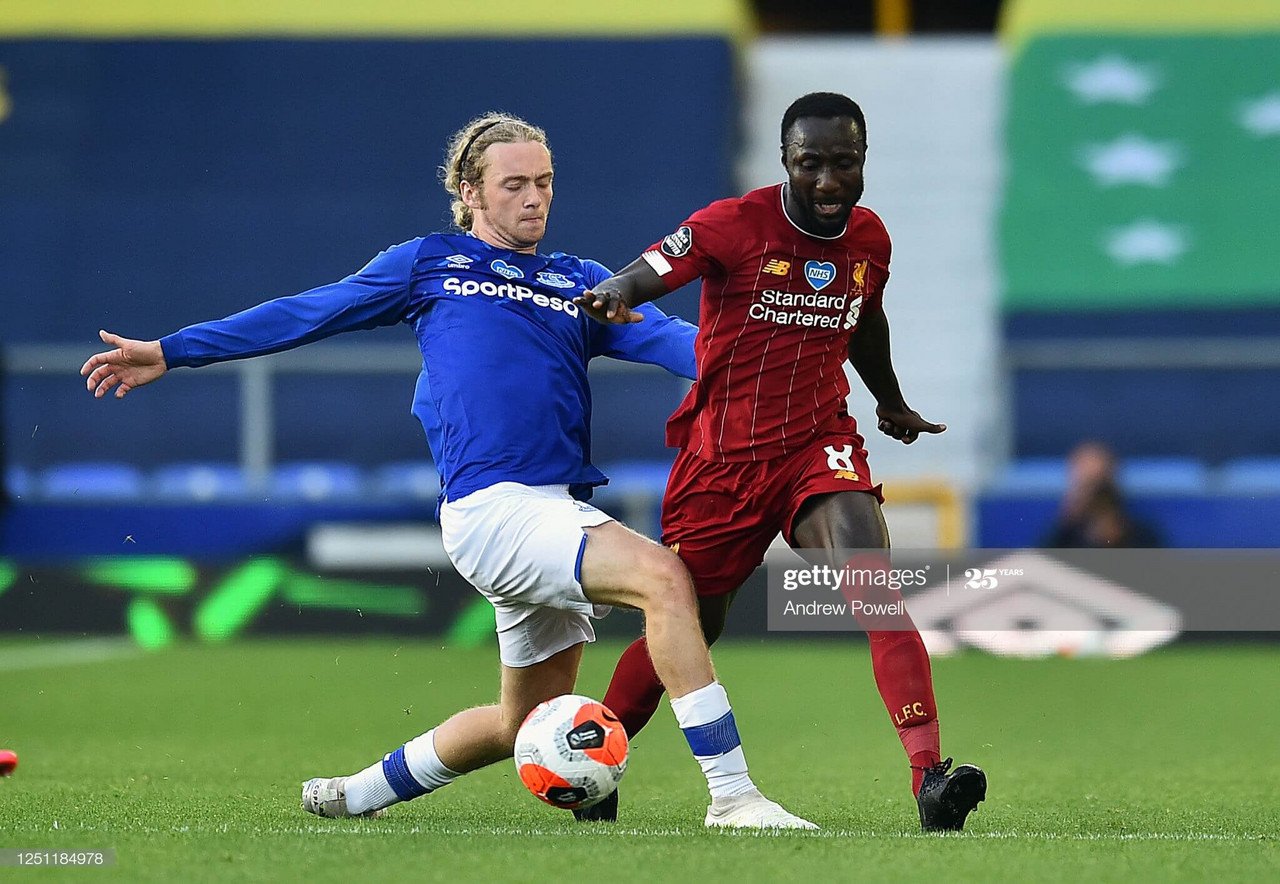 Derby matches at Goodison Park have hardly been filled with shedload of goals in recent years and this fixture was no exception.
In the past three meetings at The Grand Old Lady, a total of 0 goals have been scored which somewhat goes to show the Blues' game plan for the fixture.
Whether it's Sam Allardyce, Marco Silva or Carlo Ancelotti at the helm, the tactics deployed are not to put on a show for their fans but rather suck the life out of the game.
An Everton attack has been few and far between in previous meetings and who can blame them?
The thought of a struggling mid-table Everton outfit going head-to-head with a European Cup, Club World Cup and soon-to-be Premier League winning side would be ludicrous.
If there was one word to describe Everton's approach in these games, it would be 'conservative'.
Here is the warm-down from a goalless stalemate on Liverpool's long awaited return to action.
Naby Keïta finally stepping up to the plate...
The Guinea international has struggled to live up to the hype following his £48million move from RB Leipzig in the summer of 2018 but after impressing in the mini 'pre-season', there seems to be the feeling it may finally be his time.
Keïta was easily Liverpool's best player on display on Sunday evening before his withdrawal on 65 minutes. The midfielder was toying with his counterparts at time, playing with flair and confidence throughout the game - characteristics not always constant with his performances while on Merseyside.
At one point in the match, Keïta managed to slide past numerous Everton defenders effortlessly with quick one-two passing before releasing the perfect pass for his team mate.
The Guinean always opts to faint and delay his forward passes until the last second, which in the past has not always had the desired effect he has hoped for, but on this instance, it worked just as well as it did when he was bossing the pitch in the Bundesliga.
With no crowds, it may give Keïta the opportunity to truly find his feet and play direct, forward-thinking passes without the nervous gasps and groans from the fans.
Hopefully, these remaining eight fixtures provides Keïta with the platform to showcase his talent in a team that at times, despite its domestic dominance this campaign, has cried out for a world-class creative midfielder.
Injuries…
With such a short turn around from contact training to competitive matches, the chances of picking up an injury seems to be at an all-time high and those chances are multiplied further when you play for such an intense footballing side like Liverpool.
Just before the interval, Liverpool's versatile-man James Milner pulled up with a hamstring injury while filling in for an already injured Andy Robertson, leaving the Reds with no first-team left backs available. Klopp opted to bring on Joe Gomez at full-back instead of 19-year-old Academy graduate, Neco Williams, which goes to show the lack in depth in the left-back position.
Joel Matip was the second casualty of the evening after coming off with a toe-injury on 73 minutes increasing the number of injured first-team players to four (Milner, Matip, Robertson & Salah).
Certainly not ideal for a title-run-in.