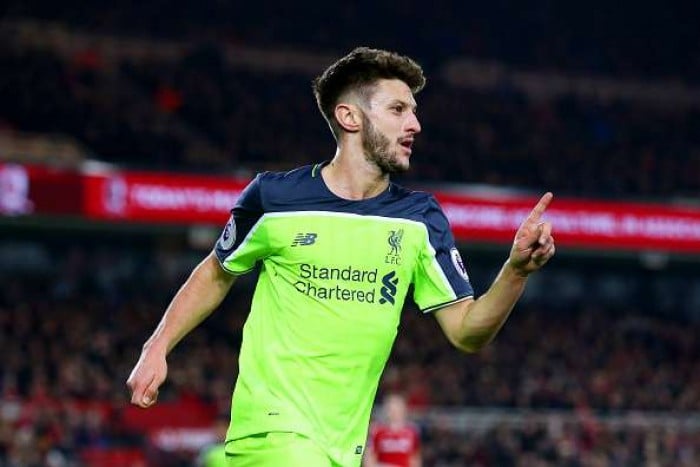 Adam Lallana admits that "excitement" is his biggest emotion as he prepares himself for the first Merseyside derby of the season against Everton.
After starring in Liverpool's dominant 3-0 victory against Middlesbrough in midweek, netting two goals, the former Southampton man is expecting the derby to be a huge battle.
"I don't think form matters going into derby games. I think it'll be as feisty as ever, it's irrelevant how well either team is playing, it's going to be a battle."
The England international described the atmosphere as "always electric" with fans creating a "different atmosphere on derby day" which is difficult to define but "gets you going that little bit more" and Lallana insists it increases his will to win.
"That's why playing at home usually gives you a bit of an edge, but is also why it makes it sweeter when you win away from home."
The 28-year-old was a boyhood Everton supporter as his "dad was a big Everton fan, during the Lineker days" but admits that his memories of Everton as a youngster are not so good.
"My memories of being a fan were of fighting relegation all the time, so there were a lot of tears in the house at times!"
Origi: Derby is special
Lallana sat alongside Divock Origi during the interview on LFCTV's #LFCWORLD and the Belgian also weighed in with his thoughts ahead of the game.
The in-form striker has netted five goals in his last five appearances and after scoring the opening goal in the 4-0 derby victory at Anfield last season he is determined to get on the scoresheet again.
"I think it's a game full of emotions, so when you win it makes for a special feeling."
Reminiscing on the game, Origi noted that "it was a special moment" that was a "big moment" in Liverpool's season which made the occasion an "intense night; everyone wanted to win."
It was a bittersweet night for the 21-year-old who left the field on a stretcher with an ankle injury but he reflects positively on the "special" moment when he scored in the first half.
"It was my first derby at home and I was so happy in that moment. To score in the derby, knowing the history of the game, was very, very special."