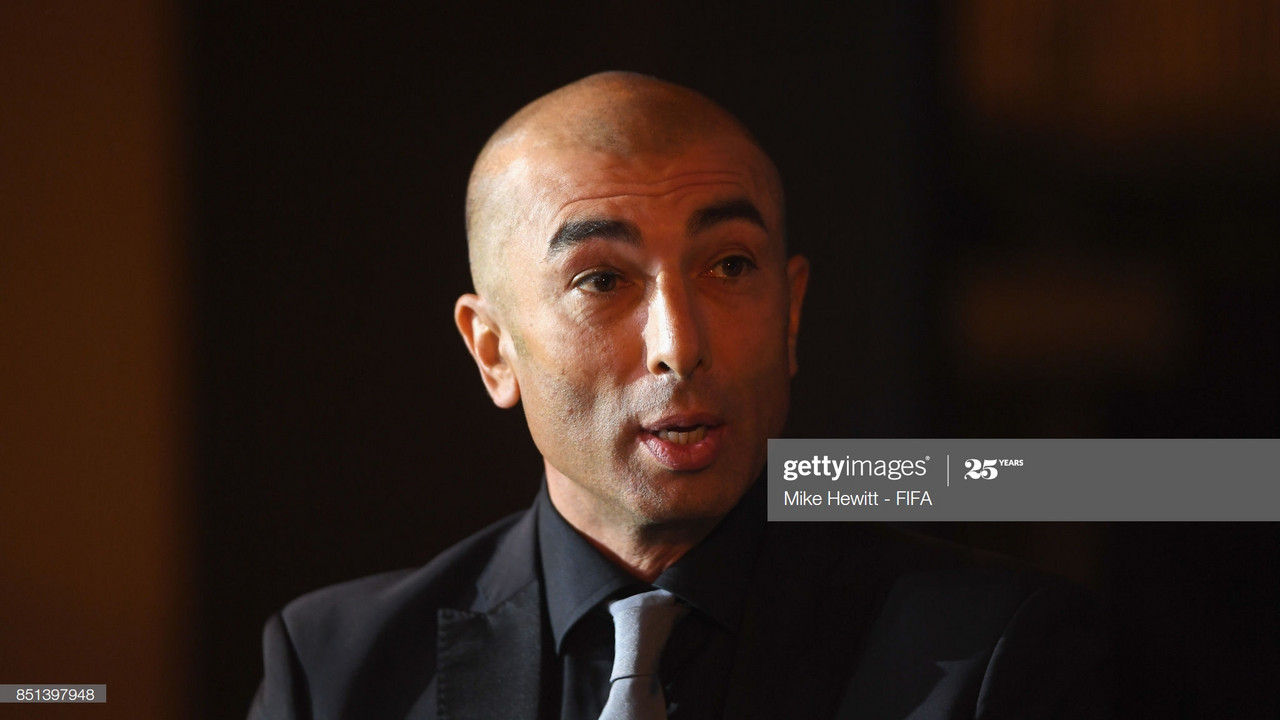 The announcement of Timo Werner is still fresh in the mind of Chelsea fans and the German sharpshooter is the main topic once again. Chelsea's Champions League winning manager revealed he could have signed the striker on two occasions.
The Current RB Leipzig forward will join the club on July 1st along with fellow summer signing Hakim Ziyech from Ajax. The pair will be welcomed in open arms by the Stamford Bridge faithful as there is a real sense that it could take Chelsea to the next level, which is challenging for the Premier League title.
Chelsea legend Roberto Di Matteo, and the man who made the European dream possible has declared his admiration for Werner and has admitted he first spotted him in 2012.
'I wanted Werner'
Ironically this was the year he gave Chelsea fans the best moment in their history after winning Europe's elite competition.
"I was at Schalke when I first spotted Werner and he was just coming on to the scene for Stuttgart. During the second part of the season, before I left, I was planning with my sporting director and I wanted to sign him.
"I was saying how good this guy was, he was young, quick, technically good and I asked the question if we could sign Timo.
"We didn't sign him in the end, and I resigned etc. I went to Aston Villa and enquired about him again after Stuttgart got relegated but RB Leipzig landed his signature."
'I'm a huge fan'
The failure of working with Werner did not affect the reputation of the 24-year-old from the Italian's perspective.
"I'm a huge fan of his and how he has developed down the years. His growth has been good, he is a goal scorer and he can guarantee goals for the team. He is pacey too which is exceptionally good."
Werner has improved with age. His stats throughout continuous seasons show his development is not over yet.
The prolific forward has beaten his previous goal tally four times out of the last five seasons. This season has been the most successful after breezing past his previous tally of 31 in the 2017/18 campaign.
This campaign has saw a rise of 14 with a remainder of the season still to be played.
2015/16 - Age 20
Appearances: 36
Goals: 7
Assists: 5
Goal contribution: 12
2016/17 - Age 21
Appearances: 32
Goals: 21
Assists: 7
Goal contribution: 28
2017/18 - Age 22
Appearances: 45
Goals: 21
Assists: 10
Goal contribution: 31
2018/19 - Age 23
Appearances: 37
Goals: 19
Assists: 10
Goal contribution: 29
2019/20 - Age 24
Appearances: 44
Goals: 32
Assists: 13
Goal contribution: 45