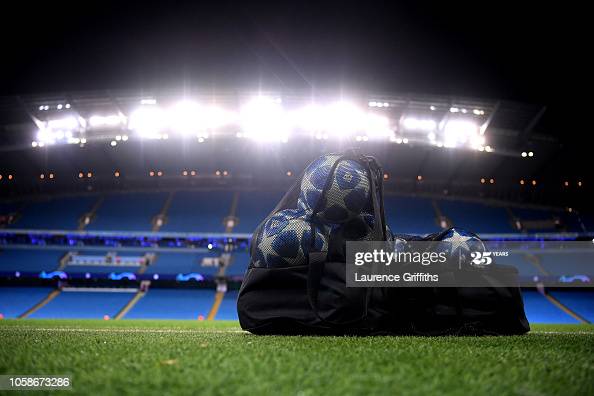 After two weeks of speculation and conspiracy, the Court of Arbitration for Sport (CAS), has finally released the reasons behind its groundbreaking decision to overturn Manchester City's ban from Europe.
The lengthy delay had many wondering if the document would ever see the light of day given that CAS, as a private form of justice, needs both parties' permission for the details to be published - unless the CAS division president overrules them and decides it is in the public interest to reveal the thought process behind the verdict.
In retrospect, this route seems quite likely as there were no indications that either City or UEFA had objected. Either way, the award has arrived at last, and the contents have sparked further debate.
City vs UEFA: the history
Two and a half weeks ago, CAS rescinded City's two-year ban from European football on the grounds that UEFA's allegations of City disguising equity funding as sponsorship income were partly "not established" (not proven) and partly "time-barred" (falling outside of UEFA's five-year jurisdiction limit).
The fine, unrelated to City's supposed Financial Fair Play violations, was reduced from £27 million to £9 million and centred on City's failure to cooperate with UEFA's investigation. Unlike police or legal authorities, the Club Financial Control Body (UEFA's FFP enforcers), have limited investigative powers and rely on clubs giving detailed and honest explanations, which City's lawyers, perhaps purposefully, did not.
By far the most controversial case since FFP's implementation in 2011, this is a feud that stretches back many years, possibly to the start of Sheikh Mansour's reign in 2008. Throughout their gradual ascension to domestic supremacy, City fans have always had the impression of their club being the outsiders looking in when it comes to Europe's elite, despite boasting some of the most sought-after names in world football.
It is a belief that's solidified by a few unavoidable facts. The European Club Association (ECA), a group designed to unite Europe's leading clubs, consists of executives from Barcelona, Real Madrid, Liverpool, Manchester United, PSG, Bayern Munich, Arsenal, and Juventus but none from City, the club that also remains unrepresented in UEFA's executive committee.
The more deep-rooted issue, however, lies within UEFA's financial fair play regulations. The rules, which force clubs to spend within their means by restricting the losses they can make over a rolling three-year period, have been perceived by some as a way of protecting the established elite from the nouveau-riche, a category that City and their Abu Dhabi sovereign wealth fund fall right into.
This isn't the first time City have locked horns with UEFA, either. The club was fined heavily for FFP violations in 2014 but the accusations this time, unlike the ones then, revolve around something Arsene Wenger once coined "financial doping", the act of artificially inflating sponsorship deals by masking equity contributions from an owner.
One of the emails leaked by hacker Rui Pinto in 2018 stated that, of the £67.5million of Etihad Airline sponsorship in 2015-16, "£8m should be funded directly by Etihad and £59.5m by ADUG" (the Abu Dhabi United Group through which Sheikh Mansour owns the club). Such a transaction would have allowed for greater spending on wages and transfer fees by expanding the breakeven margin.
City never denied the authenticity of the emails but claimed they were taken of out context. This particular one, sent by chief financial officer Jorge Chumillas to chief executive Ferran Soriano and director Simon Pearce, was in no danger of being time-barred though others apparently exceeded the five-year timescale.
Given that the five-year limit is a rule they themselves created, UEFA would have likely anticipated such an outcome but decided to press on with the charges nevertheless. The view was that it was still possible to prosecute within five years of the offences being discovered and that the deception at the heart of the case would outweigh any technicalities. CAS felt otherwise.
The "not established" element, however, is the more intriguing. If the main influence on CAS's decision was UEFA's lack of sufficient evidence in support of their case, then what does that say about the governing body's ability to enforce FFP?
Even before the revelations of early July, many felt that the rules - which were initially introduced to steer clubs away from insolvency issues - were ripe for change.
Numerous studies show that cumulative debt across Europe has indeed fallen, but the initial objective is at odds with the fact neither City nor PSG (who were charged with FFP abuse in 2018) owed any money to banks. It also seems strange that a club's financial health is judged on profits and losses when it's predominantly cash flow issues that put businesses in difficulty.
FFP does appear to have evolved and the current aim seems to be one of maintaining competitive balance by preventing unfettered spending, but even Alexander Cerefin, the president of UEFA, has admitted that the chasm between the best and the rest has only widened in recent years.
Speaking to ESPN last month, Cerefin said FFP needed to "achieve a better competitive balance" and explained the challenge of "finding ways to allow clubs to invest more but at the same time ensuring that underprivileged clubs aren't abandoned and left alone."
In many senses, though, it could be argued that UEFA have had their hands tied. Without granting the heavyweights a significant financial advantage, the danger persists of a revolt, perhaps involving the formation of a European Super League where fewer boundaries are in place.
Arsenal and Liverpool, two clubs who run lean, sustainable business models, have long been proponents of FFP. The regulations have provided somewhat of a safety net for the Gunners over the past decade by allowing them to keep pace with their European rivals while they serviced the debt of their move to the Emirates Stadium.
As for the champions, Fenway Sports Group (FSG) were never prepared to bankroll Liverpool in the mould of a Sheikh Mansour or a Roman Abramovich. Buying the club was always viewed as a business investment as opposed to a display of wealth, with the challenge of revitalising Liverpool's fortunes by spending what they earn serving as an attractive proposition to John W. Henry and Tom Werner.
Both clubs have felt repeatedly let down by UEFA's competence in upholding the rules, a frustration encapsulated by Jurgen Klopp's comments immediately after CAS decided to overturn City's ban.
"I don't think it was a good day for football," Klopp said. "[FFP] is there for protecting teams and protecting competition so that nobody overspends. Clubs have to make sure that the money they want to spend is based on the right sources.
"It's a little bit like Formula One - if you open the door to a private jet and see who is quicker, the aeroplane will win. If the car is in a specific way, then the best driver wins."
Javier Tebas, the La Liga president and an outspoken critic of City's "petrol money and gas money", claimed CAS was "not up to standard", while Jose Mourinho labelled the decision "a disgrace".
Neither of them were spared as Pep Guardiola rounded on his "whispering" rivals following City's exoneration.
"He [Tebas] is an incredible legal expert," said Guardiola, tongue firmly in cheek. "Next time we'll ask them which court should judge us. We'll be in the Champions League next season, Senor Tebas, what we did, we did properly."
On Klopp and Mourinho's comments, he added: "All of them [have] their opinions, but I tell Jose and Jurgen that today was a good day for football. A very good day. It was clear what happened."
The Catalan is no stranger to airing a few grievances in public, but where the communications department would have winced at his previous outbursts, the messages delivered at this particular press conferences felt like a genuine reflection of the club's mood.
Arsenal were next to find themselves in the firing line: "And Arsenal, I have all the respect for what they are on the pitch, not much off the pitch, but on the pitch, a lot. Congratulations and good look to them in the final," he said after City's defeat in the FA Cup semi-final.
The shackles were off; Guardiola felt liberated, reborn. Not only had City recovered over £200million of lost Champions League revenue and retained their European pulling power, but after having their reputation chewed up and spat out by UEFA, they finally had evidence of their innocence.
It would have been easy to assume that this was the end of it all, the final chapter of City's long-running battle with the authorities. Yet with CAS's detailed explanation behind the decision yet to be published, there was much that remained in the balance.
The long-awaited explanation: what does it reveal?
For those connected to City, the first media release couldn't get any clearer.
With the ban overturned and their exoneration confirmed, the club appeared to be absolved of all wrongdoing. They had appealed to the highest-ranking sports court in the world and secured a resounding victory.
However, for a decision predicated on weeks of deliberation between the panelists, the award was never going to be that clear-cut, and the belief that City were completely innocent stood up to little scrutiny.
What stood out at first was the "time-barred" element. If the technical aspect did indeed weigh heavily on CAS's decision, then would the Premier League, who are unrestricted by the five-year limit of jurisdiction, take that as evidence that there has been a breach? Their rules regarding annual losses are much more lenient than UEFA's, but the league have strict laws in place concerning the falsification of documents.
It was alleged that the Abu Dhabi United Group (ADUG) had funded the £15m payments in 2012 and 2013 that were reported to the FA and UEFA as being part of the sponsorship agreement with the telecoms company Etisalat.
As revealed in the recently published 94-page document, the CAS panel decided it would not consider the allegations relating to the Etisalat deal as the payments were made more than five years before the CFCB brought charges in May 2019. In other words, the charges were time-barred, with the panel rejecting UEFA's argument that the payments could nonetheless be prosecuted on the basis that they were discovered within the five-year limit.
Only two of the three Etihad emails could therefore be considered by CAS, namely those regarding sponsorship in the 2013-14 and 2015-16 seasons. The panel decided by 2-1 that there was "not sufficient evidence" that ADUG funded Etihad's sponsorship and that "UEFA's theory on disguised equity funding remains unsubstantiated."
While that was a damning indictment for UEFA and a huge blow to FFP, City didn't get off too lightly either. By refusing to answer questions and provide documents, CAS said they showed a "blatant disregard" to the CFCB's investigation and declared that "City's failure to co-operate with the investigation is a severe breach and they are to be seriously reproached", even if "no adverse inferences could be drawn from their failure to produce evidence."
City did, however, provide the full content of the leaked emails to CAS, and their claim that the financial "arrangements" discussed in the emails had never come into fruition was accepted by the panel. The CFCB adjudicatory committee failed to show that the documents, when put into context, proved any wrongdoing.
For those who thought City had escaped on a technicality, evidence to the contrary doesn't get much more convincing.
Another precious nugget of information unearthed in the report revealed that, in March 2020, nine Premier League clubs (the rest of the 'big six' plus Wolves, Leicester, Newcastle, and Burnley) wrote to CAS to "oppose any possible application by City" to be allowed to play in Europe next season with an appeal decision pending.
Guardiola will likely namecheck every single one of them in his next press conference, but one thing he and City will look to keep quiet is the accusation of bias on the panel.
CAS' rules for appeals state that each party is allowed to select one arbitrator, then the chairman is nominated by the chairman of CAS' appeals arbitration division. City chose Andrew McDougall QC, UEFA chose Ulrich Haas, but - City were also able to select the man who helmed the panel, Rui Botica Santos. No explanation has been given yet for why City suggested the chairman for this case, although the judgement notes that UEFA did not object.
That is not all, though. McDougall, City's other nominee, was the chair of his firm's operations council for the Middle East from 2016-2018, which includes an office in Abu Dhabi. That office lists Etisalat as a client along with the Abu Dhabi airline Etihad, highlighting potential past ties with the club.
No matter where City go or what they do, scandal seems to follow.