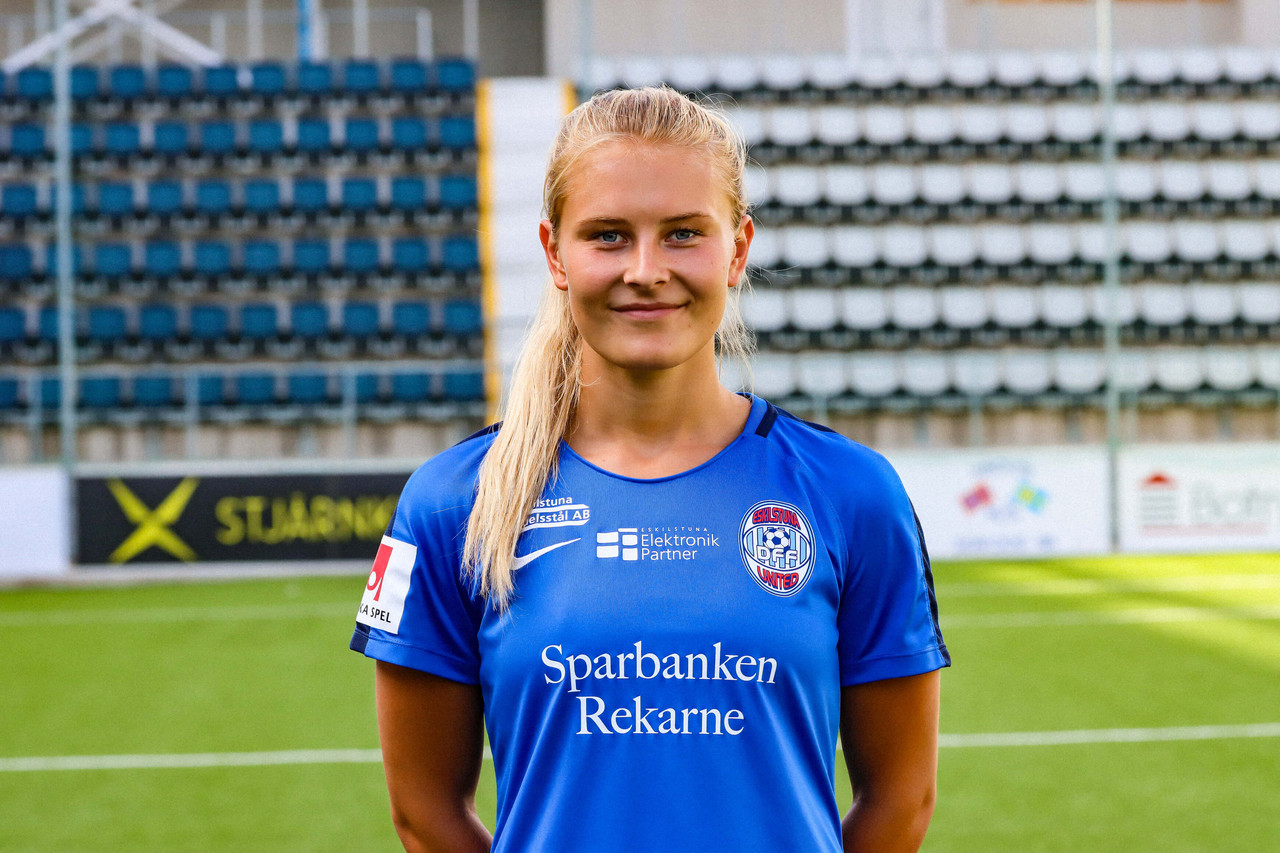 When Amanda Nildén was only 19 years old, she moved to England to play professional football in the Women's Super League with Brighton & Hove Albion. The Swedish defender joined Brighton in 2018 from AIK in the Elitettan, the nation's second division.
Now, two and a half years later, Nildén is back in Sweden where she just has put the pen to paper with Eskilstuna United, signing a two-year deal.
Joining Eskilstuna
After departing Brighton, Nildén made the move to the south-east of Sweden to play for Eskilstuna United:
"I've never played in the Damallsvenskan before and the thought about wanting to do it has grown in me for the last couple of months. My contract with Brighton was about to expire and we both agreed to go our separate ways, so when Eskilstuna contacted me, I felt the timing was right." Nildén says.
Why did you choose to sign for Eskilstuna?
"I think that Eskilstuna's playing style will suit me well and the coach Magnus 'Munken' Karlsson was really keen on having me so that felt good as well. It's nice when someone wants you and clearly shows it. The club seems very professional and the environment here will be good for my development."
Experience with Brighton
What do you think your experience in England from playing in the WSL can contribute to here in Sweden?
"I take a lot with me from there, both in life experience and football. I have enjoyed myself in Brighton and have many good memories from there."
"During my time in Brighton, I have worked on what I needed to get better at when I moved there. I needed to work on my physicality and to adapt to the higher tempo in the WSL and it has helped me a lot. Above all, I think I have grown as a person and have learnt to take more responsibility out on the pitch."
The 22-year-old has been in Sweden since March when the WSL was stopped due to the coronavirus and compared to her new teammates, Nildén has had a completely different pre-season. The former Brighton defender has just participated in her first training sessions with Eskilstuna this week but was still hoping to be cleared and able play in round 5 of the Damallsvenskan.
"The idea was that I actually was going play in this game today but unfortunately the paperwork with the English football federation hadn't gone through properly yet. Hopefully, it'll all work out by next weekend when round 6 takes place."