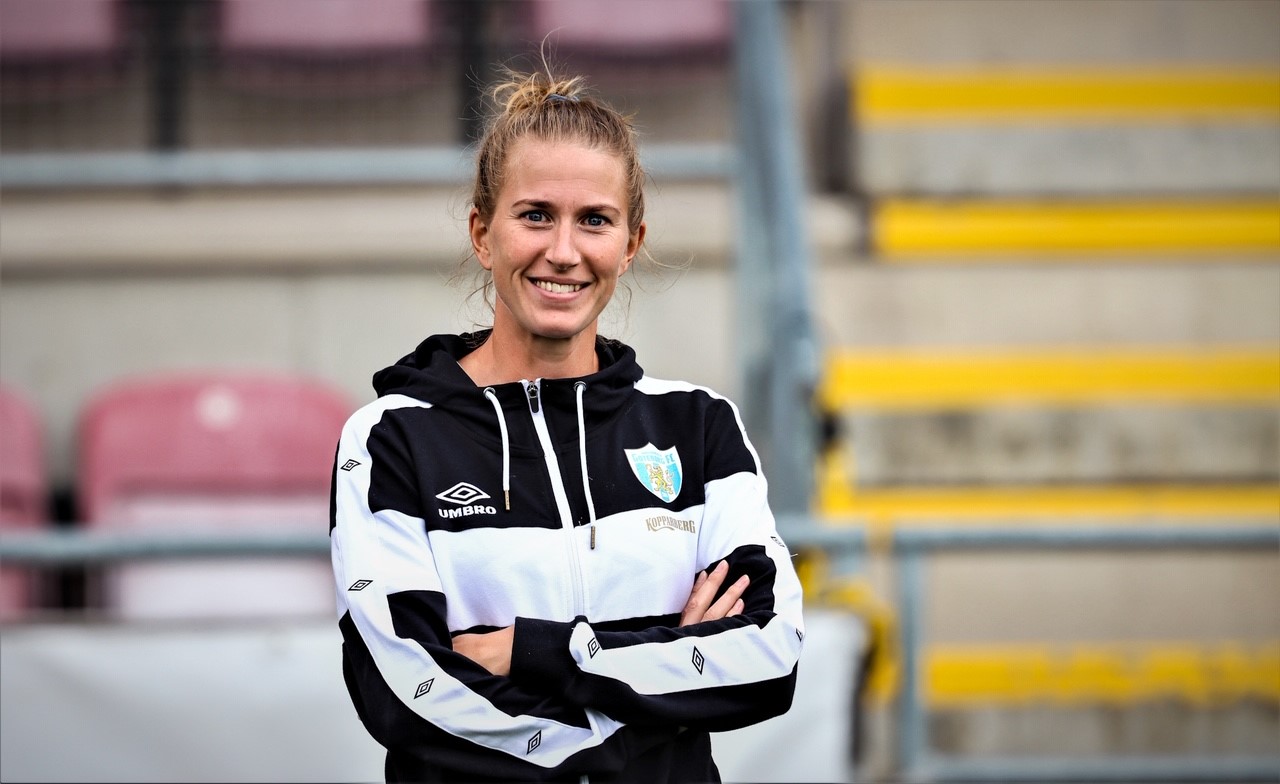 After finishing second in the table for two years in a row, Göteborg FC are now ready to aim for the title. In 2018, Göteborg ended up one point behind title winners Piteå IF and the year after it was the same, but four points behind title winners FC Rosengård. All predictions made by the experts for the 2020 campaign all seem to agree that the race for the title will be a battle between Rosengård and Göteborg.
Several national team players
Ahead of the season, regular Göteborg captain Beata Kollmats injured her knee, putting her out of action for the entire campaign. Former Paris St. Germain player, Emma Berglund, who joined Göteborg for the 2019 season, was asked to captain here side in Kollmats' absence.
"Even though there are sad circumstances to it, I feel honoured to wear the armband and to be able to captain this team. We have a squad full of potential with young and talented players," Berglund tells VAVEL UK after the game in Eskilstuna.
When watching Göteborg play, you can tell that the team differ slightly from the others in their style of football. The Scandinavian style of football is usually based on technique and tactical ability, with more focus on possession of the ball and defending, whereas that employed by Göteborg is more physical.
There are a lot of exciting young players in the midfield where Norwegian and Swedish internationals Vilde Bøe Risa and Julia Zigiotti both play. Göteborg's squad is one which is filled with international talent, with 13 senior national team players from the three Nordic countries of Sweden, Norway and Finland.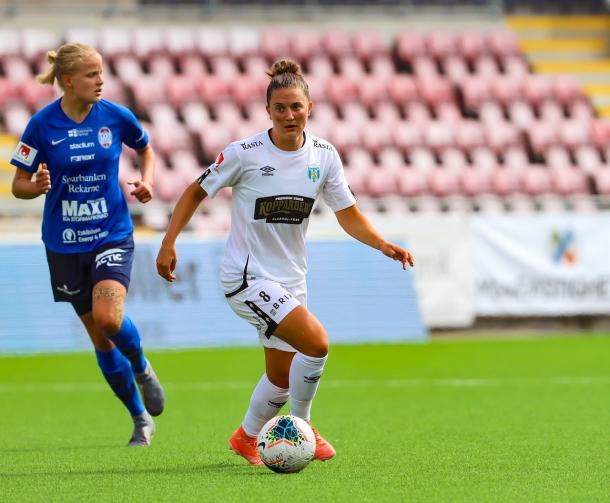 "Even so, our team is young and inexperienced.
"These players are not used to playing under pressure yet and we are going to have to fall down to come back up again to learn during this season.
"Like in this game, where we controlled most of the match, putting ourselves a goal ahead in the first half only to fall back the last ten minutes, letting Eskilstuna score an equaliser," Berglund says
On paper, games in the Swedish league can seem like an easy task, but many players witness the same thing. It's not easy, even though you are a top team. Berglund agrees:
"The Swedish league is very competitive.
"What separates it from the French league where I came from recently, is that here, every team can beat each other in league games - that makes it exciting to watch.
"In France, there are two top teams, Olympique Lyonnais and Paris St Germain and they are expected to win every league game against teams that are below the top two; in Sweden, you have to fight for every point."
There is no doubt that Göteborg have a strong squad on paper this year. They recently signed Stina Blackstenius who has been cemented as a starter in Sweden's national team in the past few years.
At Göteborg, she has to fight for a place in the starting eleven in Göteborg, where she's not only got one strong competitor in last year's second-highest scorer in the division, Rebecka Blomqvist, but also striker Pauline Hammarlund who is known for her hard work and her ability to hit the back of the net. Blomkvist and Hammarlund both compete to start as strikers in Sweden's national team.