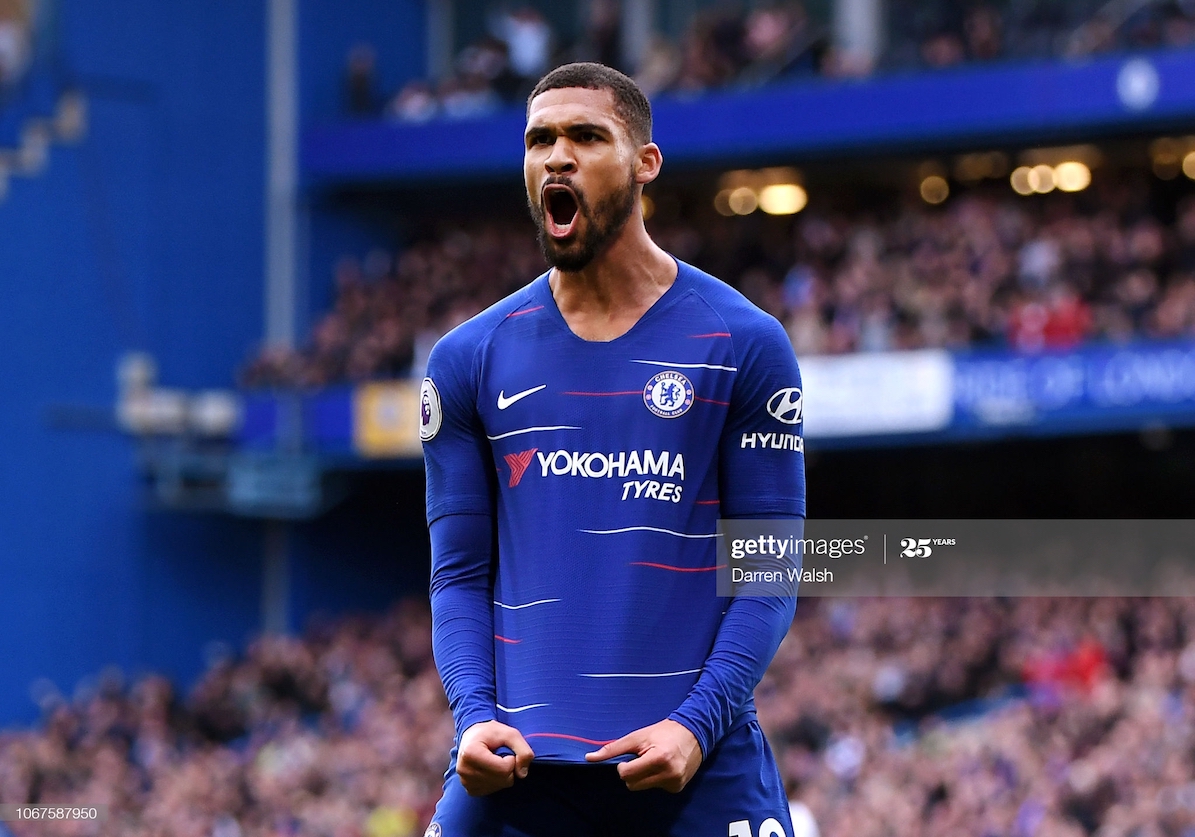 At the club since he was in the under eight age group, Ruben Loftus-Cheek is Chelsea through and through.
He has done his time in the trenches, from the youngest age group up to the first team. His time in the academy marked him out as one to watch as trophy after trophy was won, his part in each victory essential.
A tall, physically imposing box-to-box midfielder, Chelsea's number twelve possesses uncharacteristically good technique for a player of his size.
Getting his opportunity
Comparisons to Yaya Toure and Michael Ballack notwithstanding, it was only a matter of time before he got his opportunity in the first team. Making his debut in the 2014/15 Premier League title winning campaign, he was thrust into the limelight and took to it like a duck to water, playing in the Premier League against sides like Manchester City and Liverpool and in the UEFA Champions League against Sporting Lisbon.
Despite being in his early twenties, the Blues' homegrown talent has made it into a team packed with star studded names. But this was to be his main problem over the next few seasons as stellar names like Cesc Fabregas, Nemanja Matic and N'Golo Kanté blocked his pathway into Chelsea's midfield and restricted him to only a handful of appearances.
A dalliance at striker in a two-man forward system under former manager Antonio Conte in 2016/17 was the signal that Loftus-Cheek was perhaps not getting the development he required. Thus, a season-long loan to Crystal Palace in 17/18 was agreed and it was here that the prodigy hit his stride. Making 24 appearances in the league, he was able to get much needed playing time in his preferred central midfield role.
This meant he came back to Chelsea in 18/19 fit and raring to go. And what a season he had. A key player in the charge to Europa League glory, Loftus-Cheek's swagger, deft touch, eye for goal and innate ability to translate defense into attack at the drop of a hat was there for all to see. You only need to take a look at the goal he scored against Brighton to get an idea of his technical quality. He had made it and the tracks for the rest of his Chelsea career were laid. All he had to do was walk along them.
Yet it was not to be as a meaningless end of season friendly in the USA played on a questionable pitch caused him indescribable damage. A ruptured Achilles tendon meant almost a year out of the game for him.
Falling behind
Returning post-lockdown for Chelsea, the player has begun to build momentum again. The issue with being at a top club, though, is that the status quo is ever changing and time rarely stands still for injured players. In his absence, a number of midfielders have imposed themselves and staked their claim for a starting berth.
Since his injury Mateo Kovacic, Mason Mount, N'Golo Kanté, Jorginho and Ross Barkley have all filled positions in midfield that Loftus-Cheek vacated. Though out of sight is not necessarily out of mind, the lanky academy graduate will have his work cut out for him to force his way back into the side.
So unforgiving is the modern game that long-term injury brings with it a double-edged sword. Loftus-Cheek has suffered through a year of not playing, battling to regain fitness in that time and has had to watch on as others elevate themselves ahead of him in the manager's reckoning.
As if to add insult to injury, the ubiquitous rumours linking Chelsea with the young German starlet Kai Havertz puts added pressure on Loftus-Cheek to maintain his fitness, secure his position in the first team and demonstrate his qualities on a more regular basis.
With so many midfielders vying for the three starting spots in Chelsea's first XI, the fire has been lit under Ruben Loftus-Cheek. There is little margin for error for him in 2020/21. In order to have a future at a club that he holds to close to his heart, he will need to find a level of consistency and fitness that has eluded him thus far in his career.