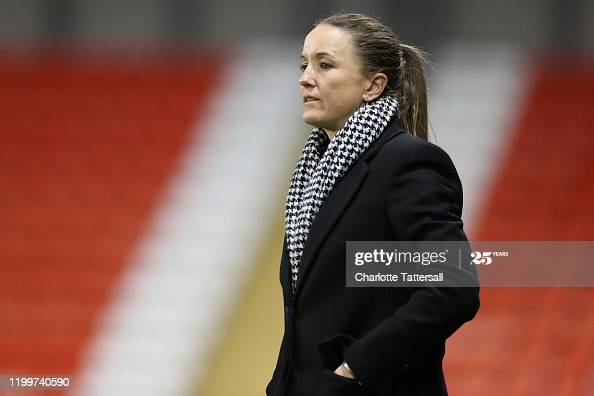 Manchester United travel to Birmingham on a high after taking points off the FA WSL champions, Chelsea, last weekend at Leigh Sports Village.
Birmingham City are hosting Casey Stoney's side after a 2-0 defeat against Brighton & Hove Albion on their opening fixture last Sunday.
After a busy transfer week, United announced the signings of two-time World Cup winners, Tobin Heath and Christen Press, alongside up and coming English talent, Alessia Russo. Though of the three, Russo will be the only one available for Sunday's fixture as the American players will still be in quarantine until later next week.
After a top display from Stoney's squad against Chelsea and the fact that she wasn't able to field Press, Heath, Russo and Lucy Staniforth, the red side of Manchester is becoming favourite to upset the WSL top three of Arsenal, Chelsea and Manchester City.
Beating teams outside of the top is crucial to their journey to the Champions League and have to get through Birmingham on Sunday.
Stoney's thoughts on Sunday
"After Chelsea, it was about, actually we need to be better. So even though we drew, there was lots of areas we could improve and I always say that the previous game means nothing unless you go and perform in the next game, you've got points in the next game," said Stoney.
"So, it's about getting our minds right making sure we're prepared for Birmingham It's going to be a different test but sometimes, it's more difficult because they will be organized, the spaces might not be as big and then we're going to have to obviously be really creative with the way we play."
Arsenal, Chelsea and Manchester City have rotated the top positions of the league between them since 2014 and after an immense week for Manchester United, Stoney's side look promising to break into the top three.
This season will be the first time that the WSL has ever had three Champions League spots, making it even more enticing for a new team to represent England on the world stage.
"I do think it will be the greatest WSL ever because of the quality and depth of squads now," said Stoney.
"Pressure is a privilege. Even before this week people were saying that we would be fortunate if we broke into the top three and I believe that, before these signings that it had to be an aim."
"Whether we'll execute it or not, it has to be an aim for us in terms of making sure that we are progressing all the time. We're also realistic and in the fact it's our third year in existence. But we know we've got a squad capable now of hopefully pushing it into that top group.
"And that was always our ambition before this week to be honest and obviously Sunday we showed we are capable, and it's about winning more games, keeping more clean sheets and giving ourselves a chance."
Winning mentality with new signings
United announced three signings this week to add to their previous three signings. Heath, Press and Russo will join Staniforth, Ona Batlle and Ivana Fuso.
"We're always trying to build, develop and grow. And obviously we've been doing it gradually, I think when you sign the three players we signed this week it does make a statement. We're always looking to bring in quality where we can improve our squad and I feel like we've done that this week."
Christen Press and Tobin Heath signed one year deals with Manchester United and will bring a new winning mentality that many of the players have not experienced yet.
The pair have won two back to back World Cups with the USWNT and are certainly not used to losing often.
"When I was a player playing against America, their winning mentality and competitiveness is unbelievable. It's so good that I can bring that to our squad and our younger players can learn from them.
"Being in and around them, what it is to be an elite player at that level, and how they live their lives on and off the pitch. I think they're going to add an awful lot to our dynamic."
"First and foremost as the head coach, I'm always looking at how we can improve the squad and how we can improve our environment. We're bringing in World Cup Winners with a winning mentality and professionalism. They are players that can really add to our attack and improve our players day in day out at training."
The Welsh midfielder signed from Birmingham City in 2019 during United's first year in the WSL and has been a regular starter under Stoney.
"I think it'd be foolish not to kind of gain a lot of belief and a lot of momentum from that performance [against Chelsea] and also result," said Ladd.
"We know that you know we haven't done anything yet and I think a lot of teams will take points off many top teams across the league across the season so we're not getting ahead of ourselves but there was a buzz coming in to train on Tuesday and the following days but be not getting ahead of ourselves."
Going into an opening match against Chelsea is not the same pressure as going into the second match of the season against Birmingham. In order to compete for a top three spot, Ladd's team cannot get complacent and drop points.
"Without a doubt last season we had a few instances of probably getting a bit complacent. We've had those kind of warnings last year so it's something that we're definitely wary not to slip up on.
"I think it's gonna be a completely different game. I think the expectation and pressure is different and that's up to us now we're at a level where there is going to be different levels of pressure on us and it's a challenge for us to cope and thrive under that."
Birmingham City host Manchester United at Damson Park, KO at 14:00 BST.
The match is available to watch on the FA Player for free here.