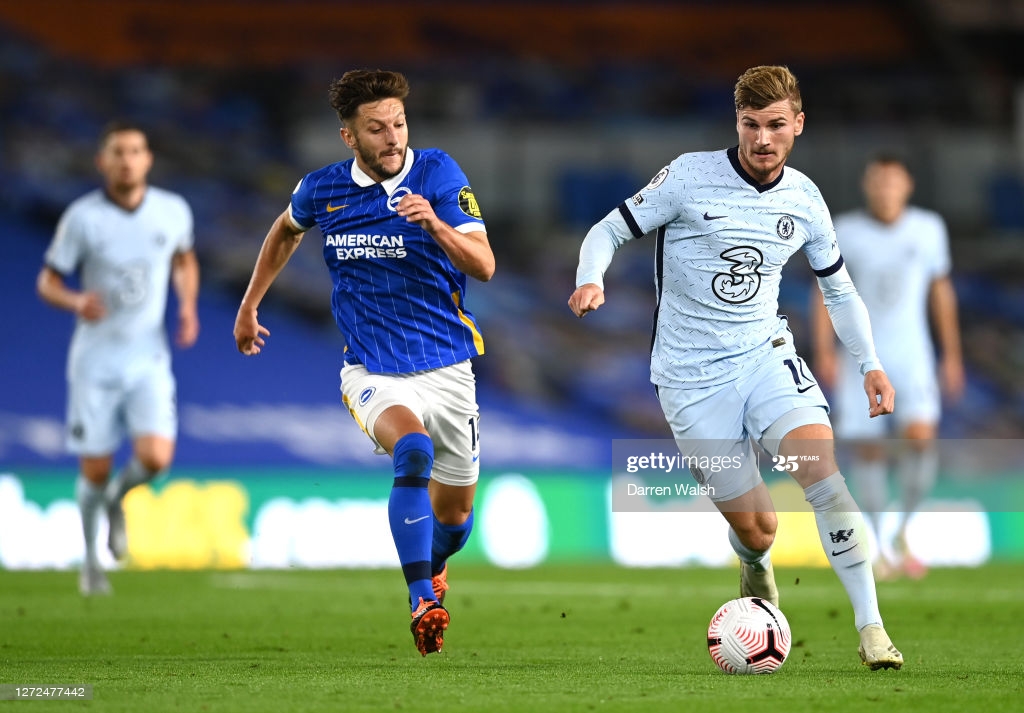 Over the past few years, top prospect Timo Werner has established himself as one of the hottest strikers in Europe right now.
In 45 appearances last season, Werner scored 34 times. It was only a matter of time before he made a move to a top European side.
Eventually, after speaking to various clubs, Werner decided to join Chelsea in the summer ahead of the 2020/21 Premier League season.
The 24-year-old made his Chelsea debut last Monday against Graham Potter's Brighton. Although the German striker didn't find the back of the net, he still impressed many on his Premier League debut.
Werner played a helping hand in Chelsea's first goal. The striker earned his side a penalty after he was fouled by Brighton keeper Matt Ryan.
Time to move on
In his first press conference since joining Chelsea, Werner spoke about how manager Frank Lampard convinced him to join the West London club.
He also explained how he has the right attributes to become a top striker in the Premier League.
"It was a strange time when we didn't meet each other. We met each other here for the first time because of the virus but he calls me a lot, texts me a lot and [sent] media where he can show me where he wants me to play and the style of football he wants to play.
"I loved playing at Leipzig but it was really important for me to come to a club with a vision that fits my style of football. The whole Premier League fits my style. I have good space to go there, play well. It's really important that he gave me a feeling of the system he wants to play - it fits to me very well."
Trophies in his sights
The German's ambition is to win several titles with Chelsea and to become a fan favourite at the club.
Werner went on to say:
"The conversation was also really important because he is a very nice and calm guy who makes it clear what he wants."

"You're not only a player for him, you're a person. Not like a friend because he is the manager but there is a respectful relationship. He sees you're not only a footballer. It's one of the reasons I came here."
Chelsea's next game is away to Premier League champions Liverpool at Stamford Bridge. Werner is certainly going to want to impress Lampard on his debut at the Bridge. Timo himself nearly joined Liverpool in the summer and will therefore want to rub salt in Jurgen Klopp's wounds come Sunday afternoon.