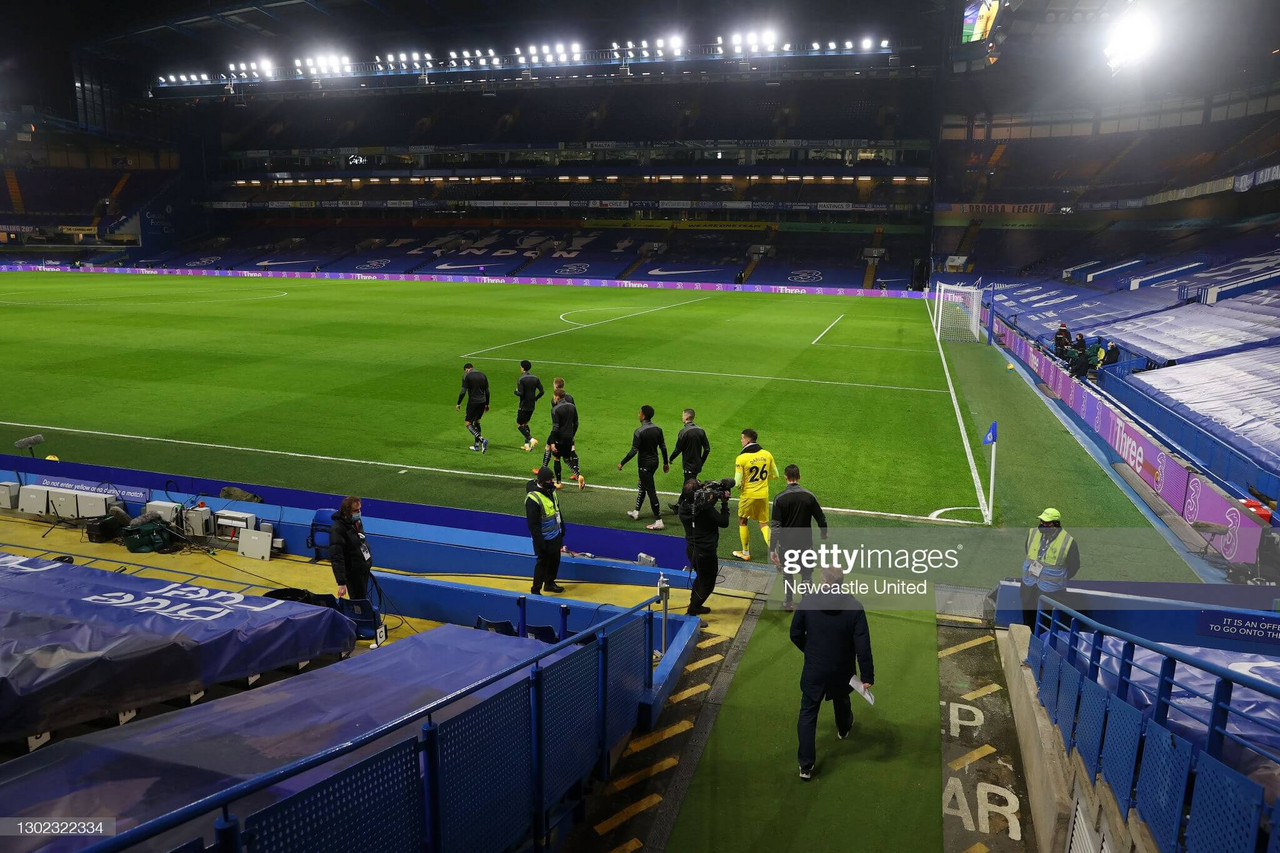 In a game where nobody expected Newcastle United to take anything from the game they still managed to disappoint and inject more fear and worry into their fanbase.
Games against Chelsea are not going to determine Newcastle's fate against relegation from the Premier League, however, the performances against the bigger teams could point towards deeper concerns.
It's the lack of drive and willingness to make themselves difficult to play against like they were against Liverpool earlier this season which has been missing far too often in what has been a gloom campaign.
It was just 2-0 against Thomas Tuchel's side who look galvanised under the German, however, like usual it was the manner in which the Magpies succumbed to defeat.
Struggling to see the reality
After two wins from their previous three games, many may have thought Newcastle were out of the relegation battle. However, one defeat and one win for Fulham later and they're right back in it.
Newcastle can not count on sides below them not picking up points and being worse than themselves, they have to start picking up points in all their remaining games.
Fulham haven't been beaten by a team outside the top six since game week nine and with Burnley, Sheffield United and Crystal palace their next three fixtures it could become bleak very quickly for Newcastle.
Newcastle could find themselves just one point ahead of Fulham before they kick-off on Sunday night away to Manchester United which has been a far from pleasant hunting ground for the Magpies.
After both goals went in from Timo Werner and Olivier Giroud respectively, there was no on-pitch inquest into who allowed both strikers the space of Stamford Bridge.
It was merely a look to the floor or heavens and a slow dejected walk back to the centre circle.
If Newcastle had taken a point off Chelsea it would've been hailed as a miracle and unexpected but a defeat was always the reality. However, there is a way in which you can get beat and that wasn't it.
For a side who are right in the middle of a relegation scrap they seemed to already be on the beach mentally and happy to roll over and take another loss.
A mentality issue
It seems to be something drilled into the side that they are set for a relegation battle every season and should not expect anything different, reinforced by Steve Bruce's 'we'll be okay' quote after Monday's defeat.
From the matchday squad at Stamford Bridge six were part of the side which were relegated in 2016, eight were part of the Championship squad and two were relegated last season.
It may be that they have become accustomed to a relation fight and much like the 2015/16 squad they could believe they're simply too good to be relegated if so, they are in for a swift reality check in the coming weeks.
Everyone has to make a difference
There's no doubting Allan Saint-Maximin's ability and how much this Newcastle side lean on the Frenmchamn to drag them through games.
However, they can no longer rely on the winger because when he is marked out of games or is not on form the Magpies struggle to get any momentum or presence in the final third.
Chelsea doubled and tripled up on Saint-Maxmimin last night which saw him never get going which completely nullified Newcastle's attacking threat.
The Frenchman completed just of his five dribbles last night and had a measly 26 touches and with no alternative gameplan for when teams keep Saint-Maximin out of the game, Newcastle were toothless for 90 minutes once again last night.
Bruce has got to demand a lot more from his players in the absence of Callum Wilson as they enter the business end of the season. Wilson has scored 10 goals in the league this season, the rest of the squad combined have managed just 14 and four are from Miguel Almiron.
It is now two wins from their previous 13 league games and have now lost 15 games all season and have the third-worst goal difference in the league.
A mini-revival against Everton and an extremely out of form Southampton side papered over the cracks for a while, however, much more is required from both players and manager if they are to avoid a third relegation under Mike Ashley.