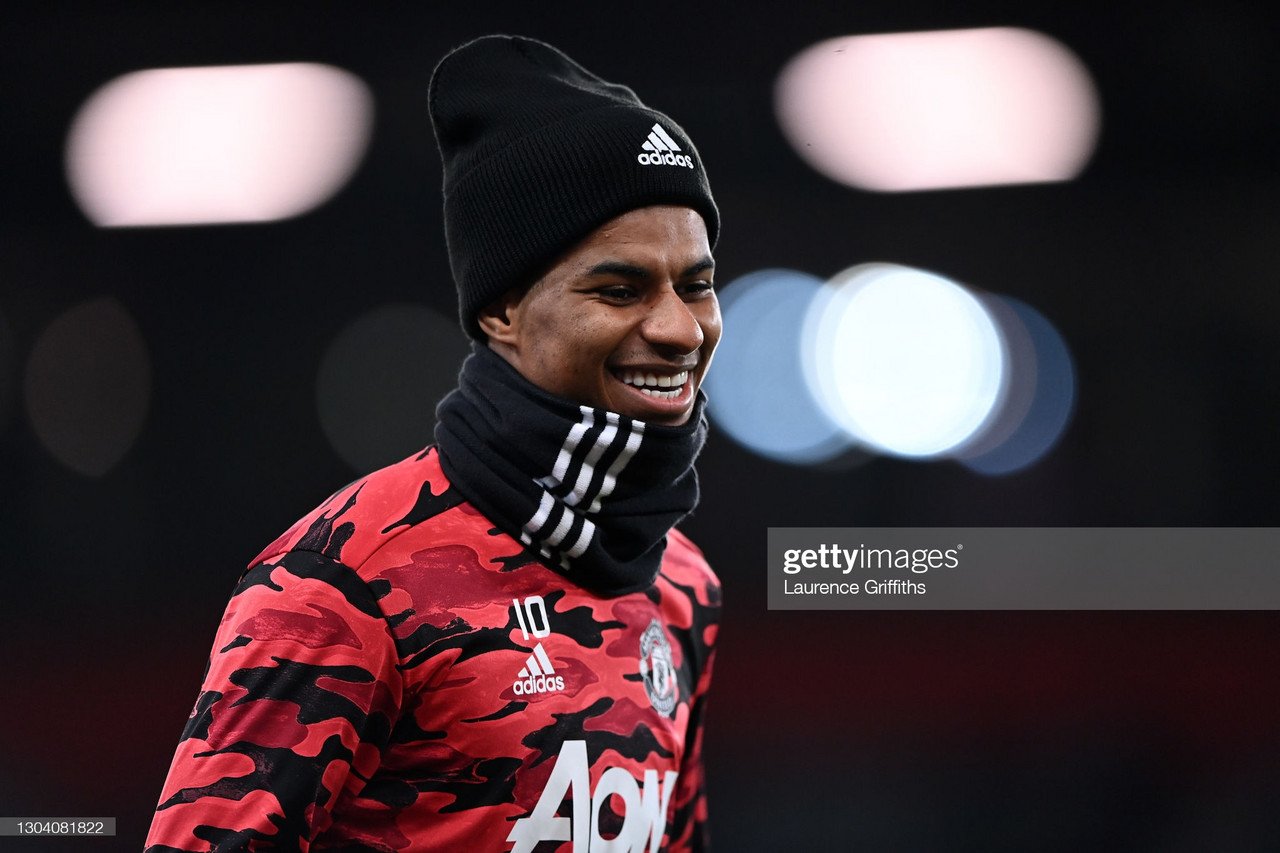 Shola Shoretire became the youngest player to represent Manchester United in European competition as Ole Gunnar Solskjaer's side progressed to the UEFA Europa League Round of 16.
After an impressive and comfortable 4-0 dispatching of Real Sociedad in the first leg of the tie, a stalemate at home was fine for United. Entertainment may have been limited, but it was a night to remind the world of the quality of the club's academy.
Marcus Rashford captained United in the second half, marking the fifth anniversary of his debut for the club. Mason Greenwood was the player who left the field for Shoretire. At 19, the England striker is hardly a senior player himself.
United move on from an evening in which they conducted themselves professionally and got the job done. Solskjaer takes his team to London on Sunday to face a Chelsea side who have enjoyed good form in Thomas Tuchel's early days.
Story of the game
Real Sociedad gave Manchester United the run-around for a 10-minute period which culminated in a penalty. Dan James' clumsy challenge on Andoni Gorasabel provided La Real with a golden opportunity to force United into serious early discomfort.
Only 13 minutes in, conversion from captain Mikel Oyarzabal and United could be made to squirm under inquisition. 18 penalties taken and scored prior to Thursday evening, Oyarzabal's good run finished in disastrous fashion. Dean Henderson stood up to the Spanish winger and watched him lash it dreadfully into the Stretford End.
Henderson would soon be bellowing at his teammates; "f*cking liven up," the English 'keeper, in for David de Gea in the line-up, shouted. His teammates responded. Bruno Fernandes hit the crossbar after Fred broke La Real's defensive line and pulled it back. Fernandes clipped a delightful ball onto the head of Dan James. Remiro saved well for the visitors.
Both managers set their sights on the weekend after a first-half stalemate. Oyarzabal and Isak, La Real's talismanic figures, were replaced by Portu and Barrenetxea. For United, Fernandes departed after a good half, taking a rest alongside Fred and Wan-Bissaka. Williams, Tuanzebe and Rashford, who took the captain's armband on the fifth anniversary of his United debut, came on.
Rashford sent a swerving free-kick wide of the right post while Sagnan saw a header ricochet off the bar. The game constantly teetered on the brink of somewhat entertaining without quite getting there. United's four-goal advantage was responsible for that.
After Henderson claimed a cross in the box and set off the counter-attack, Greenwood forced a good save from Remiro's foot, jinking through a few players inside the box before shooting from close range with his left.
Axel Tuanzebe thought he had his first United goal before VAR intervened. It was a thumping header from a Telles-taken corner. Bailly celebrated with his defensive teammate while Henderson proclaimed from his goal: "Axel, what a f*cking header that is." Tuanzebe had committed no foul. It was Lindelof who had, according to the referee. The Swedish defender jumped high - very high - while his marker stayed grounded. It looked bad; Lindelof's knee smashed into his opponent's face in gruesome fashion but in truth, he had just jumped well.
Shola Shoretire provided the story of the night as he became the youngest player to represent United in European competition, aged 17 years and 23 days.
An attacking midfielder, Shoretire is a technically-astute player with good vision, footwork and movement. He got stuck straight in, following the advice from Henderson: "Go on Shola, express yourself."
Shoretire and Amad played well and coped with the challenge. Both were given opportunities to enjoy themselves. These games help to normalise the transition between academy and first team. Neither could make global headlines as Rashford did in 2016, but that's no normal thing to do. United now look ahead to Chelsea.