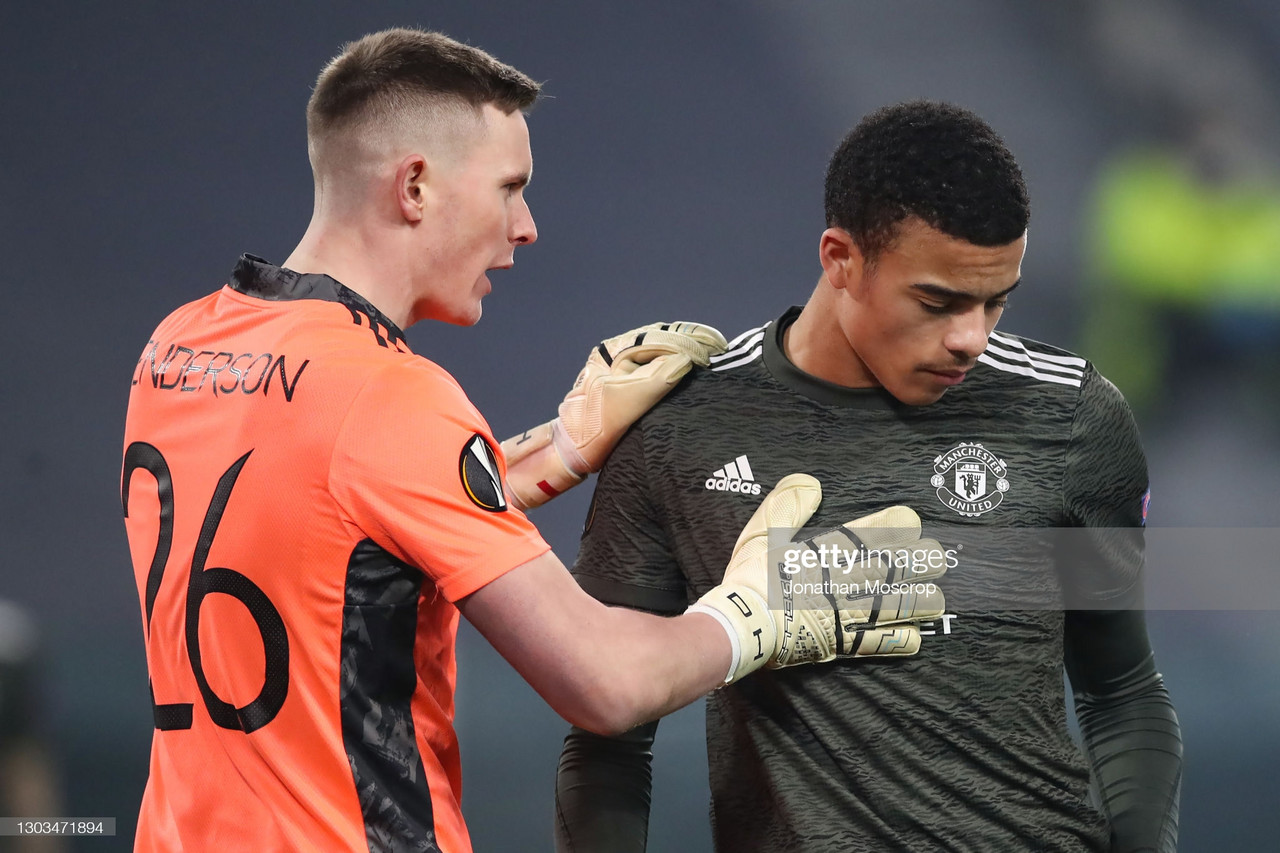 With a 4-0 advantage going into the home tie against Real Sociedad, Manchester United are in a great position to progress to the Europa League's round of 16 stage.
A week ago, goals from Bruno Fernandes (2), Marcus Rashford and Daniel James highlighted a real sense of intent and ruthlessness from Ole Gunnar Solskjaer's men – and perhaps that is exactly what is needed from this United team if they are going to be lifting the trophy come the end of May.
But in what ways could Europa League success prove to be pivotal for this United team, should they find success in the competition?
Overcoming the semi-final hoodoo
As United fans will be all too aware, winning trophies lifts the spirits of every individual associated with the football club: fans, staff, media – but none benefit more so than the manager and his players.
And there have been far too many times in the not-so-distant past where it has looked like the Red Devils, and even Solskjaer himself, are running low on confidence.
Unfortunately for United, semi-finals have become bogey ties for the club in recent times – Ole's men have failed to progress in their last four semi-finals.
This has stirred real frustration across the United fanbase as many believe the club have had enough opportunities to go one step further.
Losing four in a row is no coincidence.
That is why Europa League success is key for United. Should they get to the semi-final itself, overcoming the tie and then going on to lift the trophy would completely eradicate the thoughts of a semi-final curse and lift a massive weight off the shoulders of everybody associated with Manchester United.
Winning that first cup under Ole would boost the camaraderie amongst the club – and hopefully for the long run.
Bringing the fear-factor back to Old Trafford:
It is a constant topic. Wether you have been following United for decades or you're a bit too young to remember the glory days – everybody knows that the fear factor of playing against United died some time ago and has never fully managed to resurface.
Due to continuous success throughout the 1990's and 2000's, United's rivals would enter games against them with the idea that they had lost already lost before the match had even begun.
Unfortunately for the red half of Manchester, this fear factor has slowly deteriorated over the past 7 years.
If United were to find success in tis year's Europa League and lift the trophy in May, this doesn't guarantee that teams will be too fearful of them, but the opposing sides may well be thinking that this United team are progressing in the back of their minds.
This could, in turn, benefit Ole's men in the long run as other teams play within themselves when facing United
It is still yet to be seen, but lifting the Europa League trophy could well serve as a catalyst in generating a new-wave fear-factor around Old Trafford.
United fans will be all too aware of the fact that their team have gone three whole years without winning a major trophy – and it gets more and more painful as time keeps ticking by.
This is the first time that United have gone three years without winning any honours in the last 31 years. For a club that claims to be as big as it is, that time period is far too long for anybody's liking.
Many United fans still aren't overly fond of Solskjaer, but he would most certainly go up in their books if he managed to end the barren run and bring silverware back to Old Trafford – out of desperation, if anything.
Success breeds success, and lifting the Europa League would surely only make the manager and his players hungry for more trophies and strong performances on big occasions.
When Jose Mourinho won the Europa League with United back in 2017, a euphoria was created around the club and it felt great to be a United fan again.
Not only that, but the following season United went on to finish second in the Premier League and recorded 81 points – their best league return in the post Sir Alex Ferguson era.
It is hard to ignore the idea that Europa League success would be merely the beginning of a new dawn of success for Manchester United and Ole Gunnar Solskjaer – but they have to overcome Real Sociedad first.