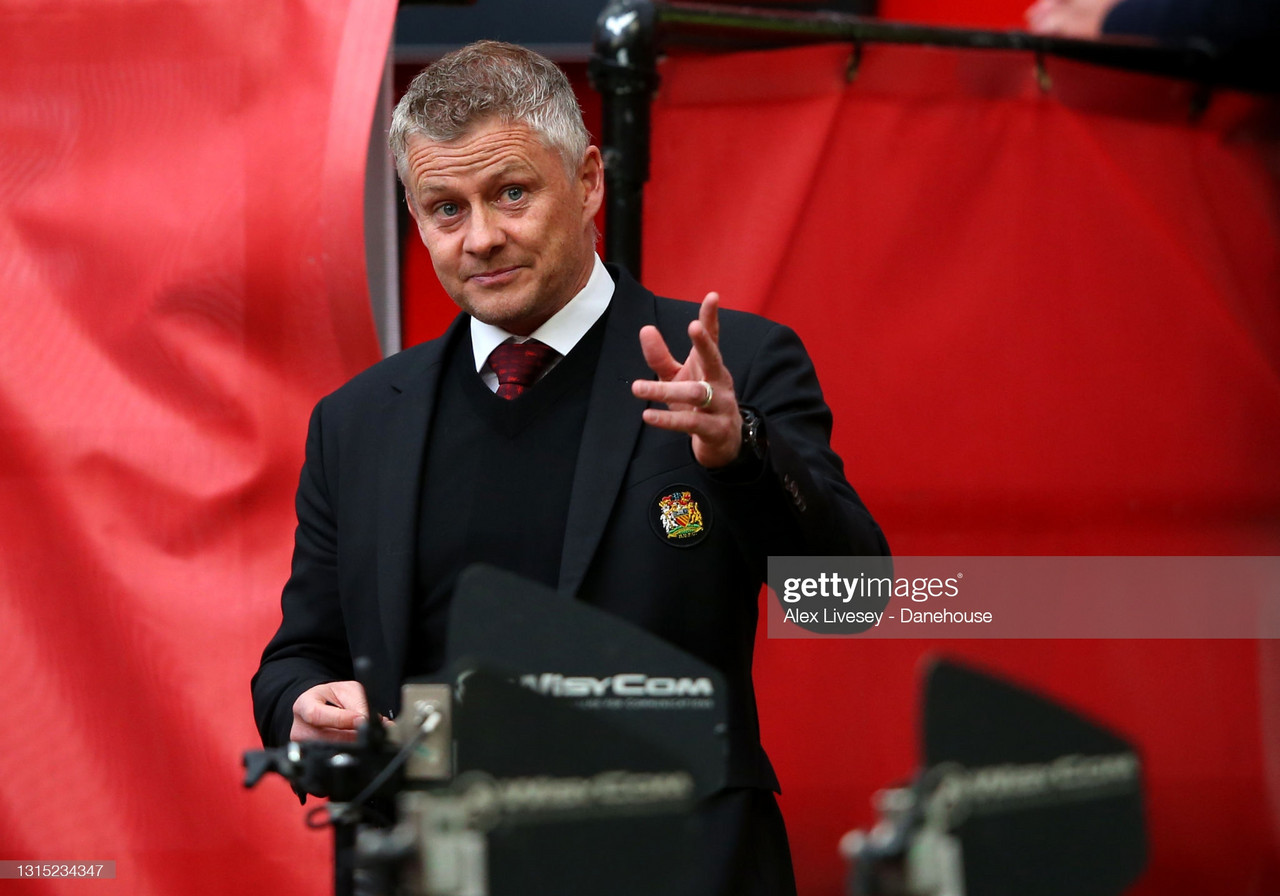 The work does not stop for Ole Gunnar Solskjaer and his Manchester United side.
Merely two days after coming from behind to take all three points from Villa Park, the Reds host Brendan Rogers' Leicester City as the home side seek revenge after losing out to the Foxes in the FA Cup quarter-final in March.
The Norwegian's side are in the middle of an extremely busy week, and here's what the United boss had to say ahead of Tuesday's showdown at Old Trafford.
On whether young players like Amad and Shola Shoretire could feature:
"They are definitely in contention, yeah. They are in the first team squad and are training with us everyday so I would like to think that some of the young boys will get an appearance, definitely."
"Whether they will be coming on towards the end or starting I don't know, because I'm not sure how the players are going to be on Tuesday when I see them."
On whether the fact that United can technically win the league complicates team selection:
"I wish I could have said let's go full out in all the games but it's impossible. That's the hard bit for me – knowing that if I do play these XI again on Tuesday and Thursday it's impossible."
"I run too much of a risk of injuring them, so talking about integrity in the league and stuff, don't blame me when I have to make changes, because I have to. It's not safe for them to play all four, so I've got to prioritise."
On Mason Greenwood becoming United's highest-scoring teenager in the Premier League:
"I can say that Mason is learning all the time, he's learning on the job which is not easy, it's difficult and he's had to bear a lot of responsibility. He's popped up with so many important goals for us and Thursday night worked his socks off, go again. He's tired, his body's not really filled out yet, he might not be ready for all these games but he's got something special."
"The kid just turns the game around in one split second and the goal against Villa was excellent, so I'm delighted that he's got back to his goalscoring best and is learning more and more all the other bits as well. I've said this so many times about him."