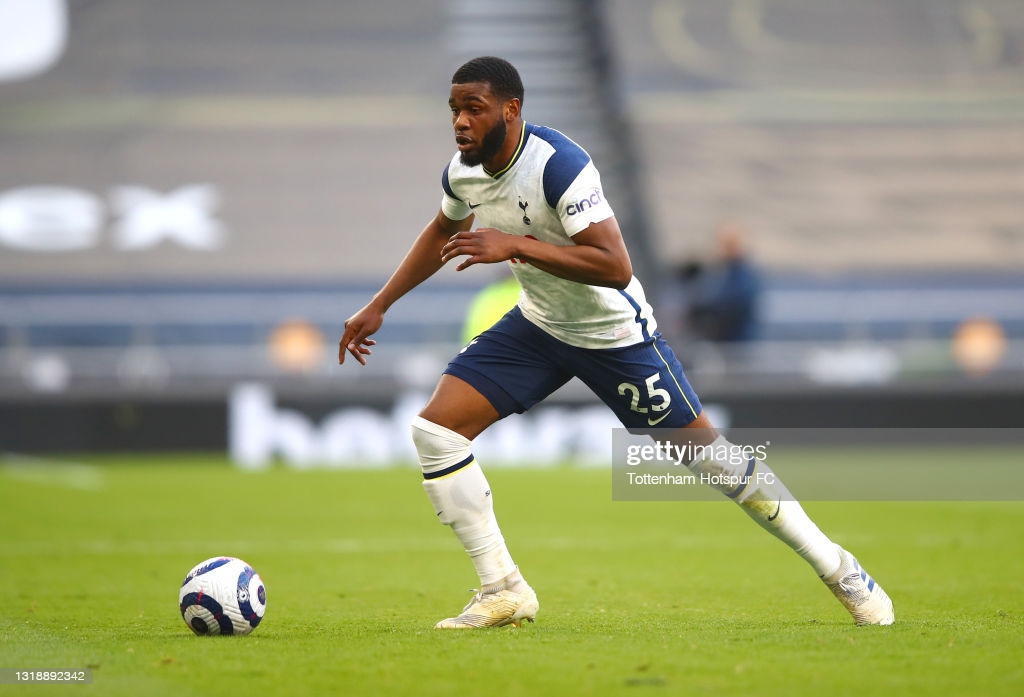 Tottenham Hotspur's defender Japhet Tanganga is looked by many as one of the most promising players in England.
At just 22 years of age, Tanganga has accumulated multiple great performances with Spurs and with England's youth teams, and this season he is looking forward to becoming a key first team player at North London.
The London native, who last played a game against Aston Villa on May 19, suffered an ankle ligament injury in the penultimate fixture of the 2020/21 season.
Tanganga revealed that he is confident he'll be back for the coming campaign, with Spurs starting pre-season in July.
Words
"I feel good! I feel like I'm not far away and I believe I'll be back sooner than perhaps some people think," he said. "I'm on the pitch doing my running, getting fitter and hopefully I'll be back soon.
Obviously you sacrifice holidays to stay here and just get ready so I haven't really had an opportunity to get away anywhere, but it's fine because I'm hoping it's going to be a big season for myself compared to how it went last year. I want to stay fit and just play as many games as I possibly can."
The 22 year-old struggled to play consistent minutes last season, recording just 13 games across all competitions, including appearances in Premier League, UEFA Europa League, Carabao Cup and FA Cup.
According to Transfermarkt, he is worth 8,00 mill. €.
Competition
It is understandable the lack of playing time Tanganga had last season, considering more experienced players such as Toby Alderweireld, Eric Dier and Davinson Sanchez played most of the first team fixtures.
Joe Rodon is another player who this season will compete for a starting spot in the Spurs back-line.
'Young' Rodon, who had great performances in the Euros for Wales, played 19 games for Spurs across all competitions last season, and showed great potential, making his presence felt against top-tier teams such as Chelsea, Liverpool and Manchester United.