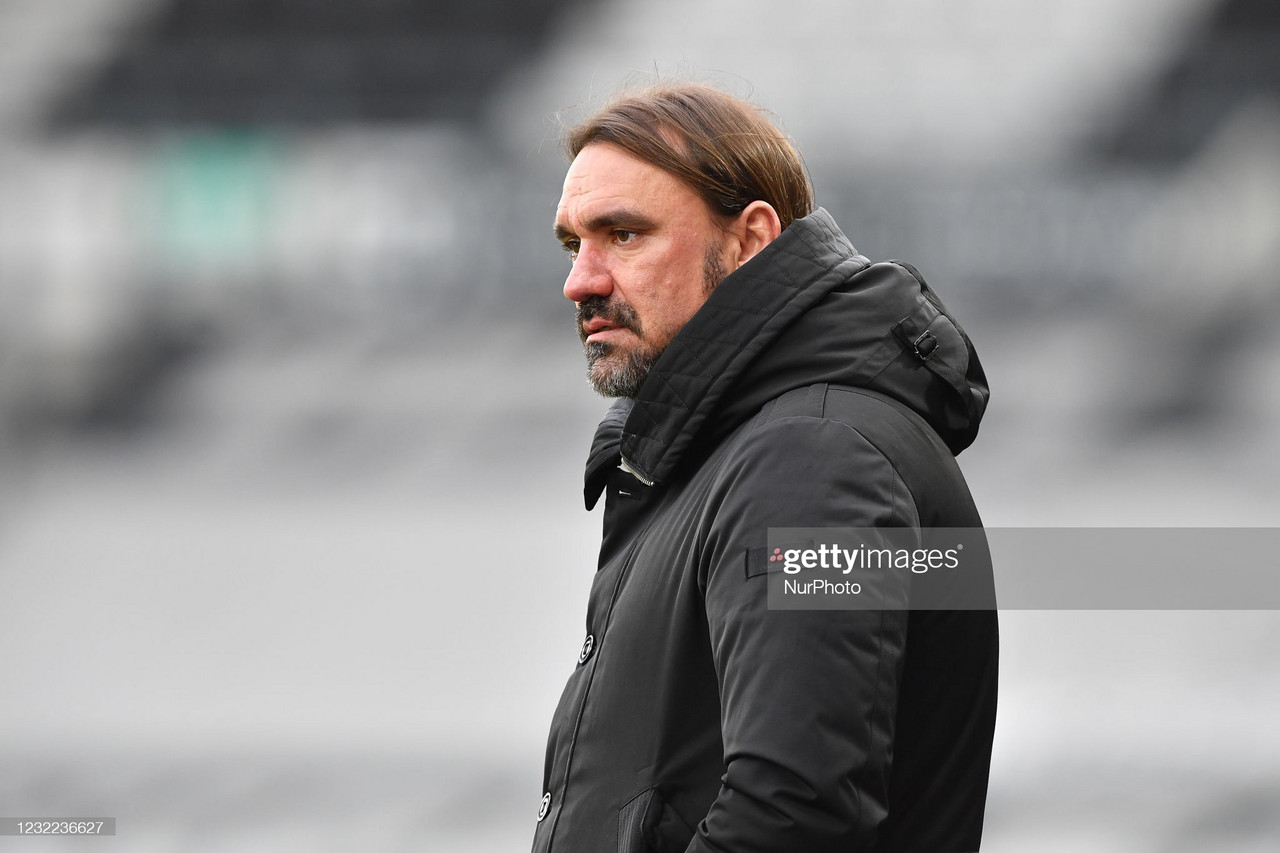 Daniel Farke believes the Premier League experience gained last time will help Norwich City.
City's boss also delivered an injury bulletin, spoke about the impact of a Covid disrupted pre season schedule and new signing Christos Tzolis.
Norwich were last in the top flight of English football two seasons ago and the German in charge at Carrow Road thinks the experienced gained then will help.
Farke told canaries.co.uk: " I get the feeling we are much better prepared than we were two years ago. Two years ago we needed the Premier League money to play for our sins in the past. Last time we only had one player who had Premier League experience in Alex Tettey. Now we are still the only self-funding club at this level so we are still the underdog, but this time we don't need a miracle."
"I think of players like Todd Cantwell and Max Aarons. Two years ago they had to play at this level with no experience, but now they have 35 games at this level. This group of players is more prepared at this top level. That is not a guaranteed. We will have to fight each and every game to be competitive."
Fans returning to football and the atmosphere they can provide.
The game against Liverpool is the first full crowd at Carrow Road since the Canaries played Leicester City on February 28th, 2020 and Farke hopes the Yellow Army can provide a 'special atmosphere' whilst adhering to Covid-19 protocols:
Farke said: "We need this impact. They (the fans) should be disciplined and stick to the protocols but this doesn't mean they can't make noise and lift us up. I hope that everybody comes in a good mood. We need a special atmosphere and the fans deserve a special atmosphere."
"It is the heart on the soul of our club. That is why I call it our living room. Our heart is beating at Carrow Road. There is nothing like this feeling when we all beating and all united. To have Carrow Road rocking. To feel that unity and to celebrate together, that is what football is about. It is about sharing these feelings and experiences together."
Injury roundup
Sam Byram, who has been injured long term is out of tomorrow's game as, is Przemysław Placheta. There are also doubts about Andrew Omabambidele.
"Sadly we have to go without Przemysław Placheta. He is not positive (with covid) but he is struggling with his side affect of his positive test. There is a question over Andrew Omobamidele because he missed the first few days training with tonsilitis."

Covid disrupted pre season
Norwich had to cancel two pre season games (against Coventry City and Sheffield United) and Farke believes this as well as players coming back from the Euros will make his teams selections "tricky":
"We have these issue with key players who have missed a bit of pre-season because of injuries, covid or returning back late from the Euros. So it is not how you would paint a picture for the first game of the season. We need to find a balance because we can't go into the game without our key players, but also can't go into this game using it as a pre-season game to give time to those key players who have missed minutes in pre-season. We will have to dig in and work our way into pre-season. The team selection for the first few games will be tricky."
Latest signing Christos Tzolis
The signing of Greek winger Christos Tzolis was announced by the Canaries on Thursday morning, and Farke expressed his excitement at bringing in such a highly-rated prospect.
Farke said: "We make sure we don't put too much pressure on him. He is a 19-year-old guy who has played in Greece. Christos is a player that is full of potential. We need some time for him to adapt. He is a great signing for the mid and the long term and we have many hopes that he can deliver in the short term as well. We will give him the time to adapt to this level. He is a promising signing."