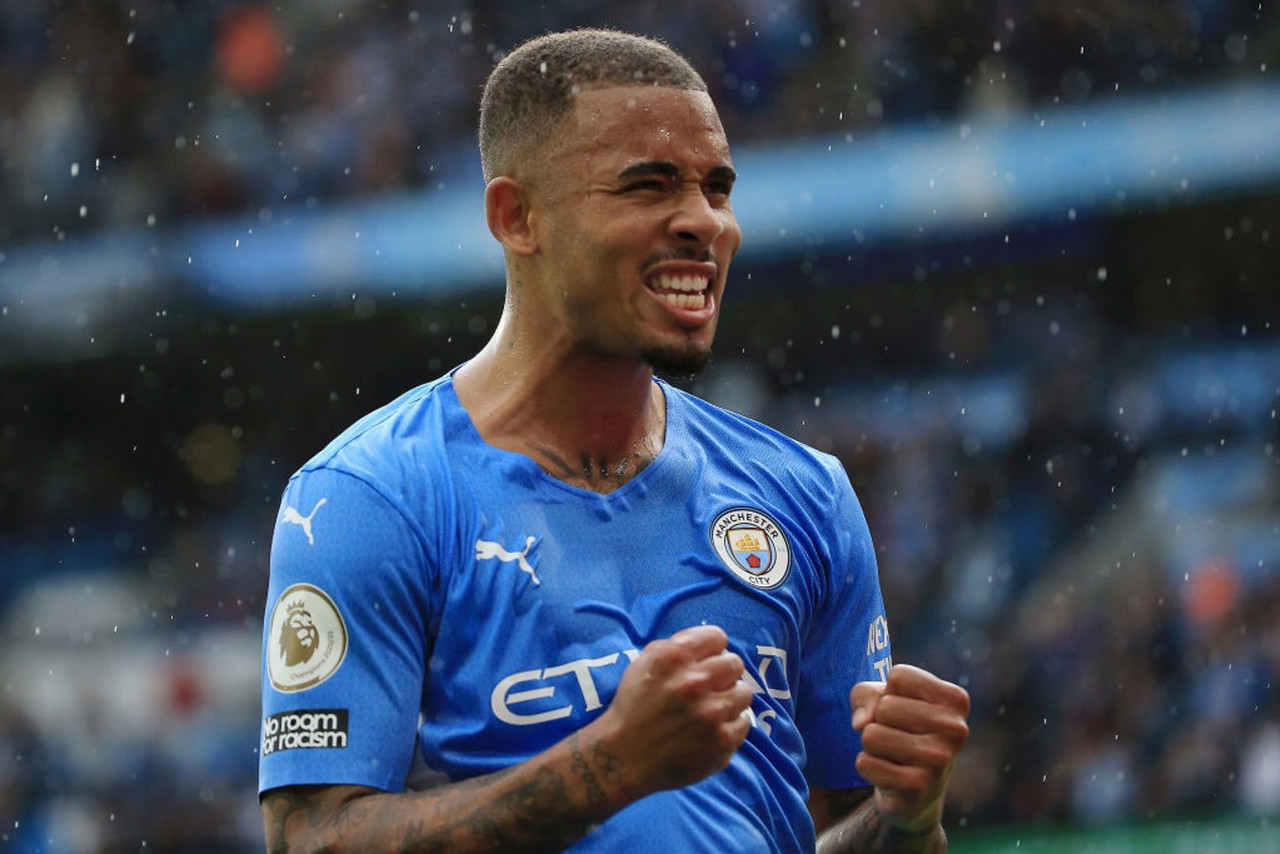 A crazy, mind-boggling summer window for Manchester City is slowing to its conclusion.
Fans wished a fond and emotional farewell to all-time leading goalscorer Sergio Agüero, whilst welcoming a British record £100 million move for Jack Grealish.
But one glaring question is still staring everyone in the face. Why didn't Man City sign a striker?
The answer is simple: we'll never really know.
In recent weeks we've seen City's long-winded pursuit of Tottenham Hotspur's Harry Kane and rather short, but intense attempt to sign Cristiano Ronaldo, both fall by the wayside.
It does not take a genius to work out City have lost a large majority of their goals with Agüero gone. The Argentine has a Premier League high goal every 108 minutes, and losing that consistency of goals is a massive blow for Pep Guardiola.
If the Catalan wants to retain his Premier League crown, he'll have to be more reliant on one Gabriel Jesus to become more prolific in front of goal. This really is the biggest season of his City career so far.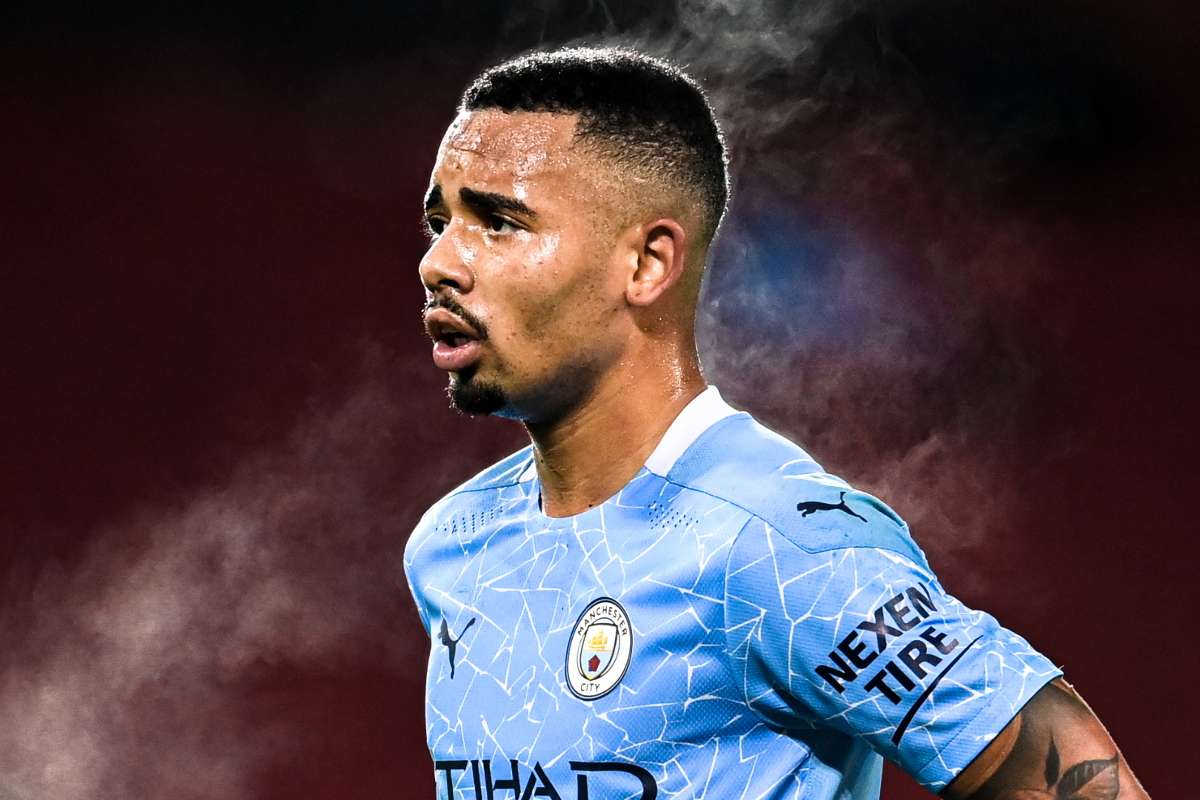 How's he done so far?
Jesus' time in Manchester so far has been hit and miss. Arriving in January 2017 from his boyhood club Palmeiras, the Brazilian made an instant impression and reinvigorated an old City side, struggling under the strong demands of Guardiola's first season in charge.
There was a sense of enjoyment in the way he played football. His flair and unpredictability meant he was an instant hit with the City faithful. In just 10 appearances, Jesus had already scored seven goals.
Playing second choice to one of the greatest Premier League strikers was always going to be an uphill battle, but it's one the 24-year-old grasped and backed up an impressive start with 13 goals in 29 appearances on the road to his first Premier League title in 2017/18. Since then, however, the goals haven't continued to flow in the vain we all thought they would.
Look, Jesus is a supremely talented footballer, but sometimes his self-doubt gets in the way of his natural gifts as a striker. What he's got to realise is that the fun side of his game is what makes him such a phenomenal talent.
Like all good strikers, he can score goals. You do not score 51 Premier League goals for nothing. He can also step up in big moments - his audacious chip in the final minute of the 2017/18 season secured City's Centurion campaign. He can do it, but he just has to have faith in himself.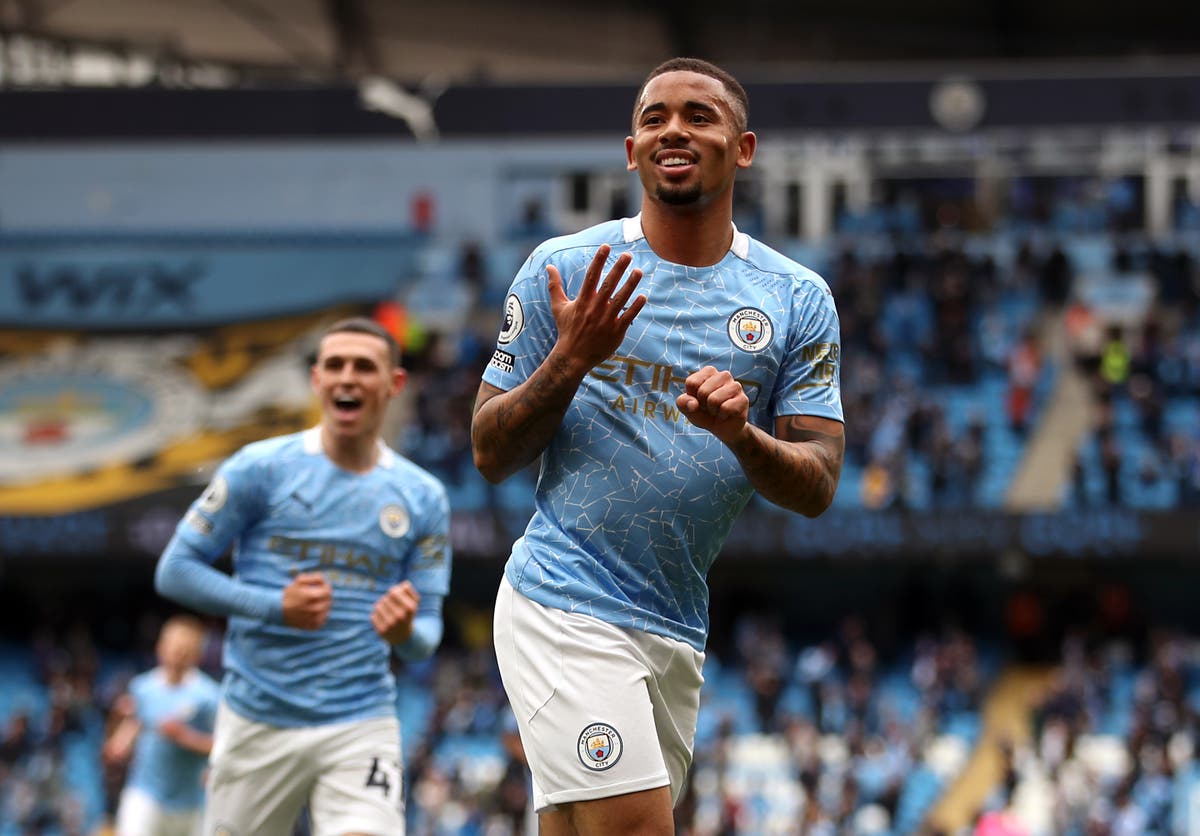 And that's going to be vitally important this season.
No Agüero, no Kane, no Ronaldo, Jesus really is Guardiola's only option up-front. The Brazilian will feature heavily in all four competitions and he'll want to repay the faith the manager has ultimately placed in him.
In the last two games, we've seen Jesus operate as a right-winger, constantly alternating with Ferran Torres at centre forward - and it has worked a treat. One goal and three assists in two games are the basic facts, but the flair is back in his game, the enjoyment is back in his game and to back it all up, his output is proving it.
I think City fans did fear the worst for Jesus when City's links to Kane grew stronger. That would have only grown when the club tried to pull off a shock deal for Ronaldo. But now none of them has happened, it's a fantastic opportunity for him this season. He needs to show he's the main man, and it's him the club should be putting faith in to lead the line for years to come - not Harry Kane, Cristiano Ronaldo or even Erling Haaland.
I think it's fair to say this season is the biggest of Gabriel Jesus' Manchester City career.