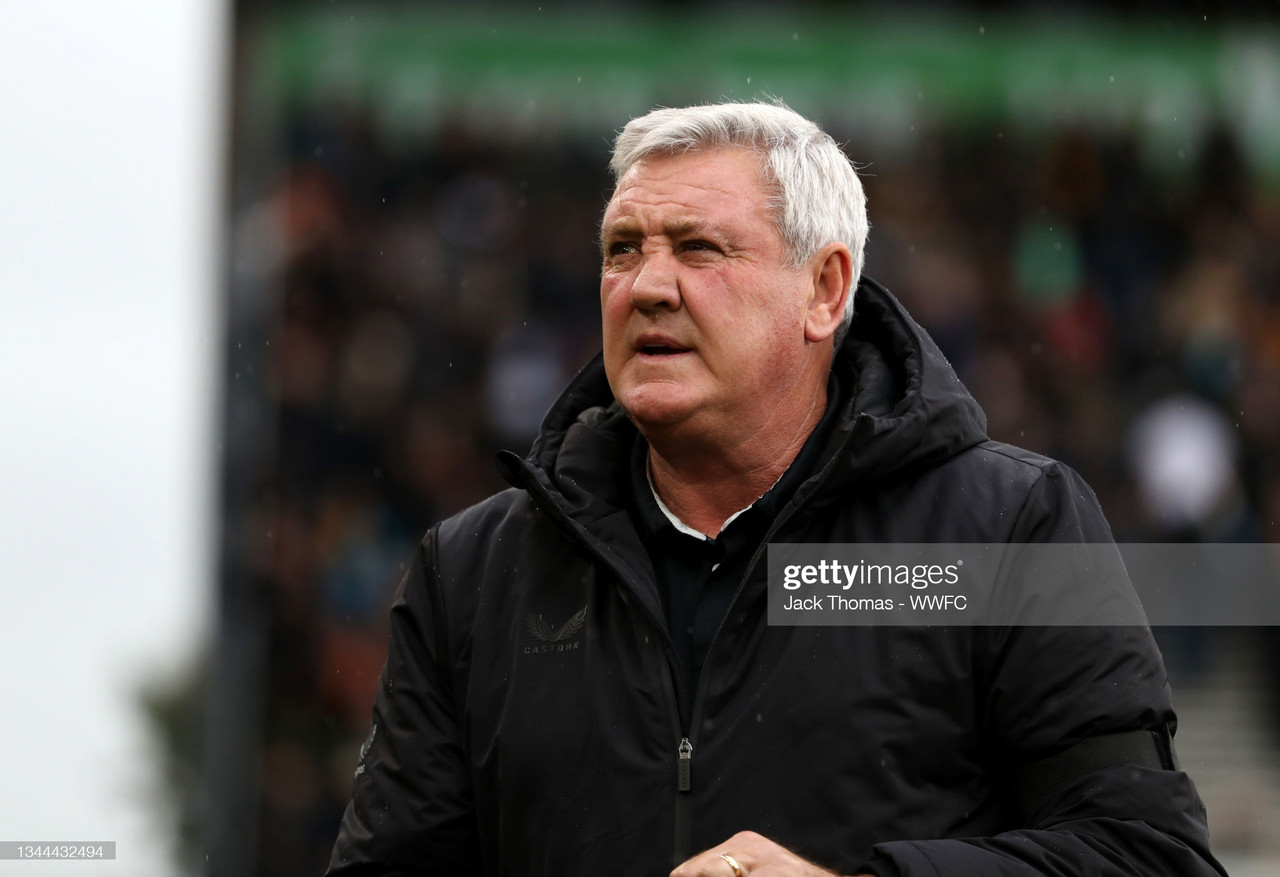 It's quite difficult to find any Newcastle United fans that are keen on Steve Bruce's tenure continuing under the new Saudi-based regime up on Tyneside.
He has seemed to be persona non grata since he arrived at the club - and in some ways, with the old Sunderland connections, one can understand the Toon army being hesitant to back Bruce. Many of those fans feel Newcastle should be doing an awful lot better than they are, and it's certainly unlikely Bruce will last into November.
This weekend, however, see Bruce manage his 1,000th game. That in itself is a magnificent achievement, and there are certainly many Hull City fans - the club I am associated with - that speak highly of their old manager. However, just how successful was Bruce in East Yorkshire?
How do fans of other clubs see Bruce - Hull City, for example?
Bruce was appointed in June 2012 at Hull City, lasting just over 200 games for the Tigers. He achieved Promotion in his first season with a thrilling 2-2 draw in the final game of the season against Cardiff City, back into the Premier League after two seasons away.
The Tigers stayed up in the 2013/14 season, but then went back down to the Championship in 2014/15. For some City fans, this was one of the negative aspects of Bruce's reign.
Immediate success - but tainted with relegation?
With the amount of money spent and big names that came through the door, the team should have pushed up the league and consolidated in the top flight. As it was, they went back down to the second tier - and there were a few surprised when Bruce remained as manager.
That season back in the Championship still divides fans in East Yorkshire. Many celebrate the fact the Tigers won another Play-off final as Bruce's redemption, while others suggest City got lucky and should actually have won the division with the squad they still had.
Interestingly, it wasn't on the pitch that Bruce is remembered after that win against Sheffield Wednesday. After allegedly being unable to secure the budget he wanted back in the Premier League with the owners of the club, Bruce walked away.
This is where City fans have rose-tinted spectacles to come degree with the current Newcastle boss. Due to the negative feelings towards the Allams - the owners of City until this day - it was made easy to hail Bruce as a martyr; as someone the fans liked, and because he walked away, the supporters adored him for it.
Was Bruce a good manager for Hull City? Yes, in many ways. Two promotions, an FA Cup Final and Europa League football were all witnessed during his four years in charge. However, his tactics were often questioned by supporters, and perhaps the downsides to Bruce's reign are masked by his decision to walk away after a promotion.
Will Bruce last? It certainly seems not…
Will Bruce last at Newcastle? Probably not. However, as many Hull City fans will testify, there are far, far worse managers out there. Football is a passionate game, but the absurd amount of abuse levelled at him over the past two seasons is disgraceful.
This abuse has been widely documented across the media recently. Alex Bruce - his son and someone who has played under his father at numerous clubs - has defended him on social media, with Bruce himself choosing not to have any accounts for his own piece of mind.
Bruce will no doubt be shown the door in the next few days or weeks, and when that does happen, many Toon fans will be delighted at the prospect of a new manager.
Good luck to Bruce wherever he does end up. He deserves to go somewhere that appreciates him, and in time that will no doubt happen.