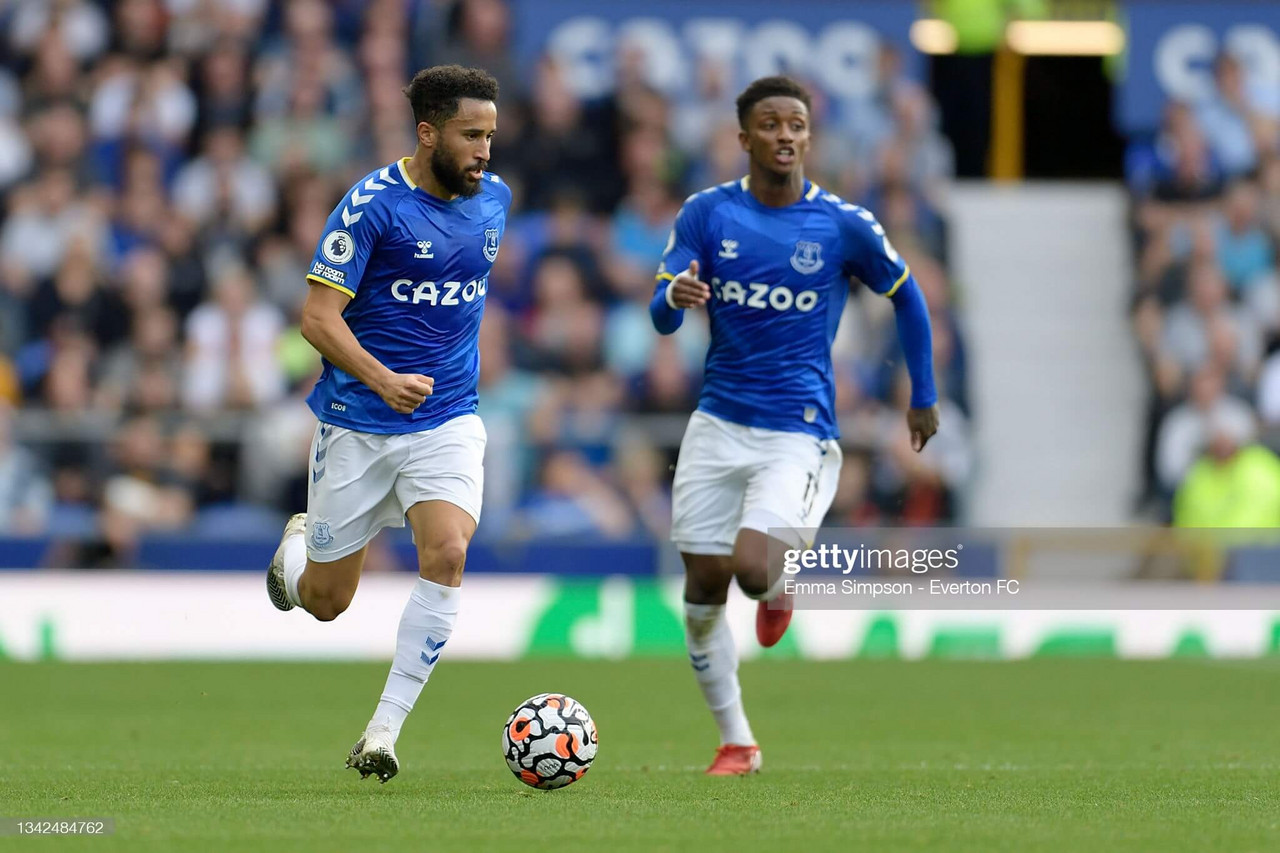 It has not been ideal for Rafael Benitez to be without his leading striker for half of his first eight games as Everton manager. Dominic Calvert-Lewin, still absent with a thigh injury, was the club's leading goalscorer last season, finding the back of the net on 21 occasions.
Yet, despite the absence of the England striker, Benitez has guided Everton to two wins from their last three Premier League games, in which they scored five goals, to go with the solid start that they made in their opening three matches of two victories and a draw.
Everton's goalscoring in the early stages of the season has taken supporters by surprise. Those accustomed to Benitez's usual methods know that he is a pragmatic coach at heart who tries to nullify the opposition before attacking at speed, especially down the wings, with the odd long ball thrown in too.
Yet, Everton's tally of 18 goals in their opening eight games across all competitions this campaign speaks of a team who are finding the net more regularly than they were managing last term. It is not only that Benitez has overseen just one league defeat so far which has left supporters pleasantly surprised, but it's how his side have performed; coming from behind in two of their three home games to win 3-1 in rousing fashion.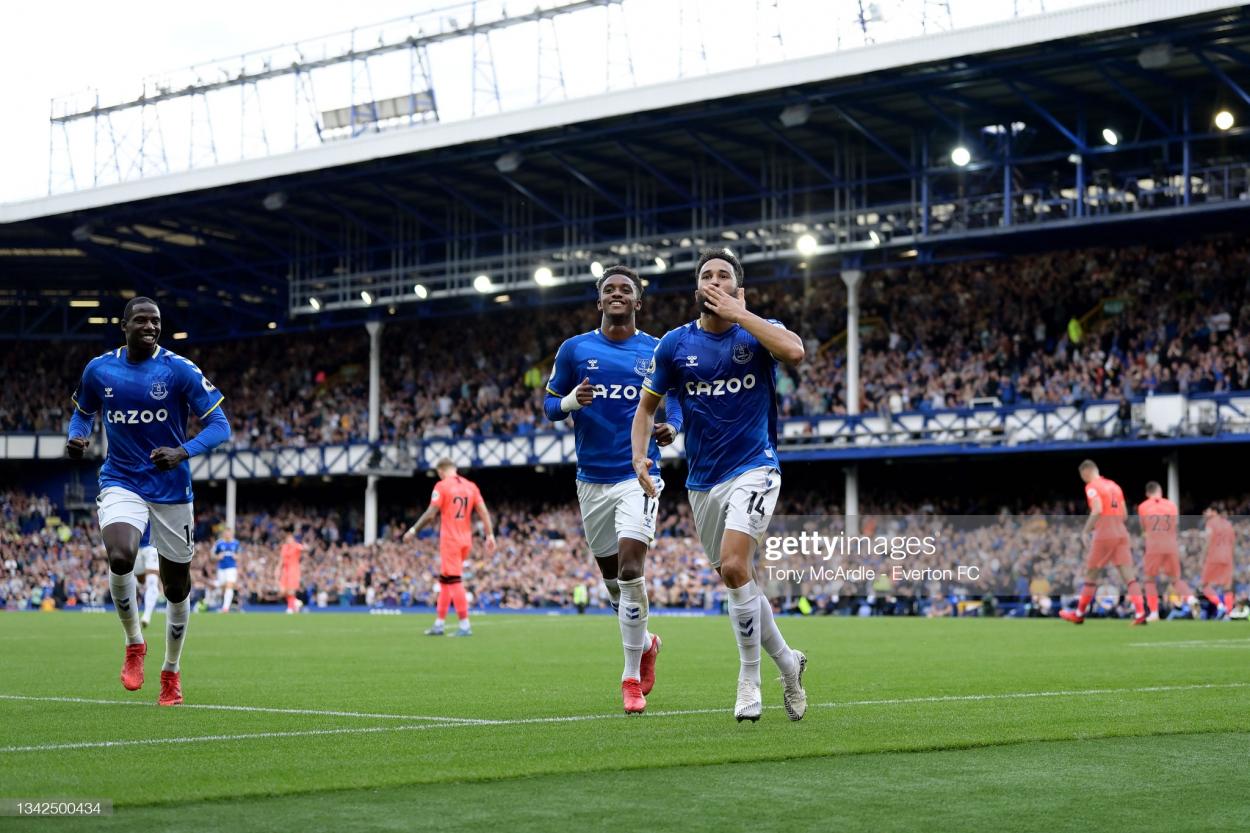 Exiting the League Cup away to QPR saw another trophy avenue close on a club that has notoriously not experienced that silverware-winning feeling for over a quarter of a century, but one cannot deny the early impact that Benitez has had on his new charges.
Tougher tests lie ahead, with a trip to Manchester United coming on Saturday before hosting West Ham United after the international break, but the early signs suggest that Everton are in a good position from which they can attack the next part of their campaign.
Townsend and Gray settle quickly
One of the most obvious differences that has been a hallmark of the first few weeks of Benitez's reign is the impact of summer signings Andros Townsend, who arrived as a free agent, and Demarai Gray, who spent last season on loan at Bayer Leverkusen in the German Bundesliga.
The pair arrived at Goodison Park low on confidence but Benitez has quickly helped them to establish themselves in the team. They have already scored a combined five league goals and assisted three more. Townsend truly announced himself to the Goodison Park crowd with a tremendous strike in Everton's comeback win over Burnley that raised the roof and proved the winner.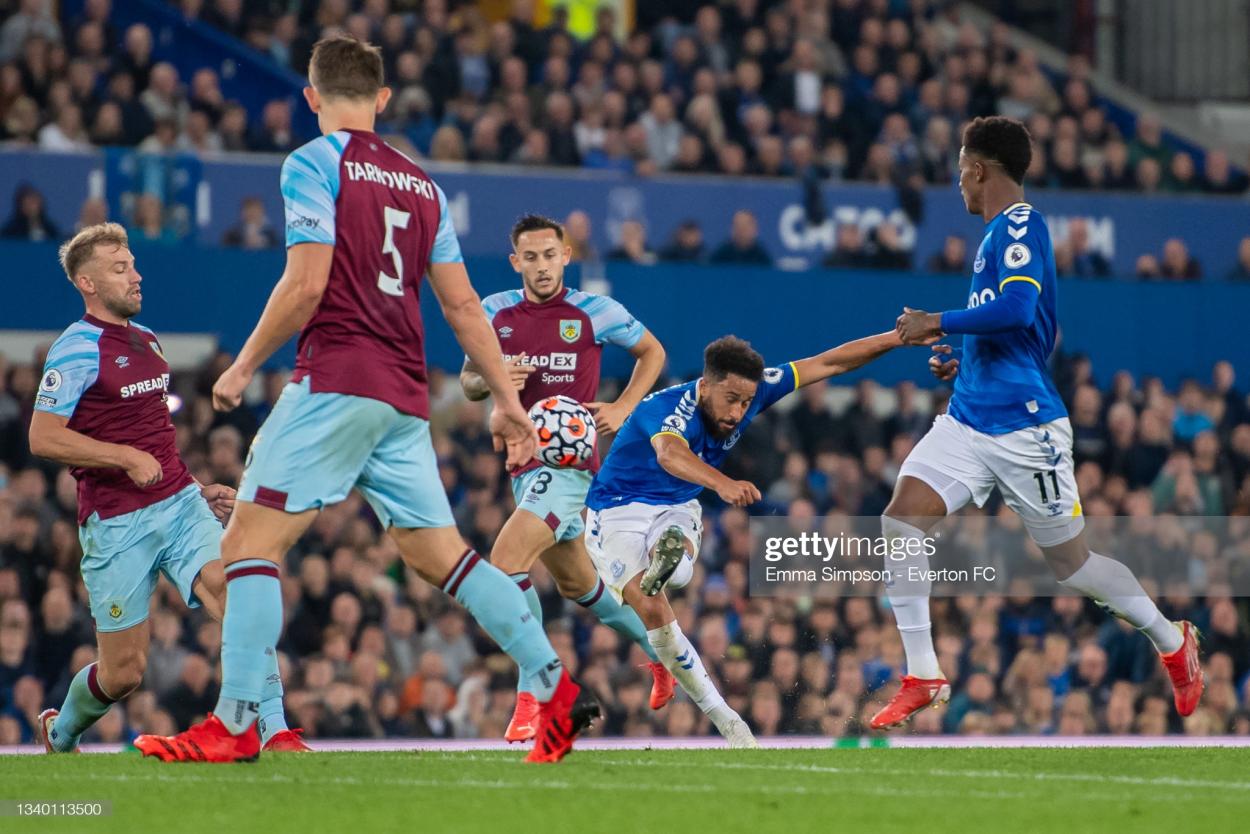 Gray has equally impressed. His pass accuracy has rarely dropped below 90 per cent in the six league appearances he has made so far. Both summer recruits were signed to partly provide service from wide areas to Calvert-Lewin; something which was too infrequent last season despite the best efforts of left-back Lucas Digne.
Given Calvert-Lewin's absence, Benitez has been forced to readdress his plans for the short-term: Richarlison was deployed as a false centre-forward before Salomon Rondon took up the mantle after his signing last month. Nevertheless, Gray and Townsend have still attempted 44 crosses between them in the opening six games, something at which Calvert-Lewin will be licking his lips.
Work of Doucoure and Allan key to Everton's start
Another key attribute that has helped Everton secure a sound start to the campaign is the work of Allan and Abdoulaye Doucoure in the centre of Everton's midfield. Both were signed in the summer of 2020 and have had a season acclimatising to the club, but there is a case to be had that the best wasn't drawn out of the pair last term.
Allan's ability and desire to play penetrating balls in towards the forwards dovetails well with Doucoure's ambitions of breaking forward himself with surging bursts upfield. The former Watford midfielder played in a much more reserved fashion last season but already the instruction from Benitez is clear: get forward when you can. That has brought rewards: a pair of goals and assists.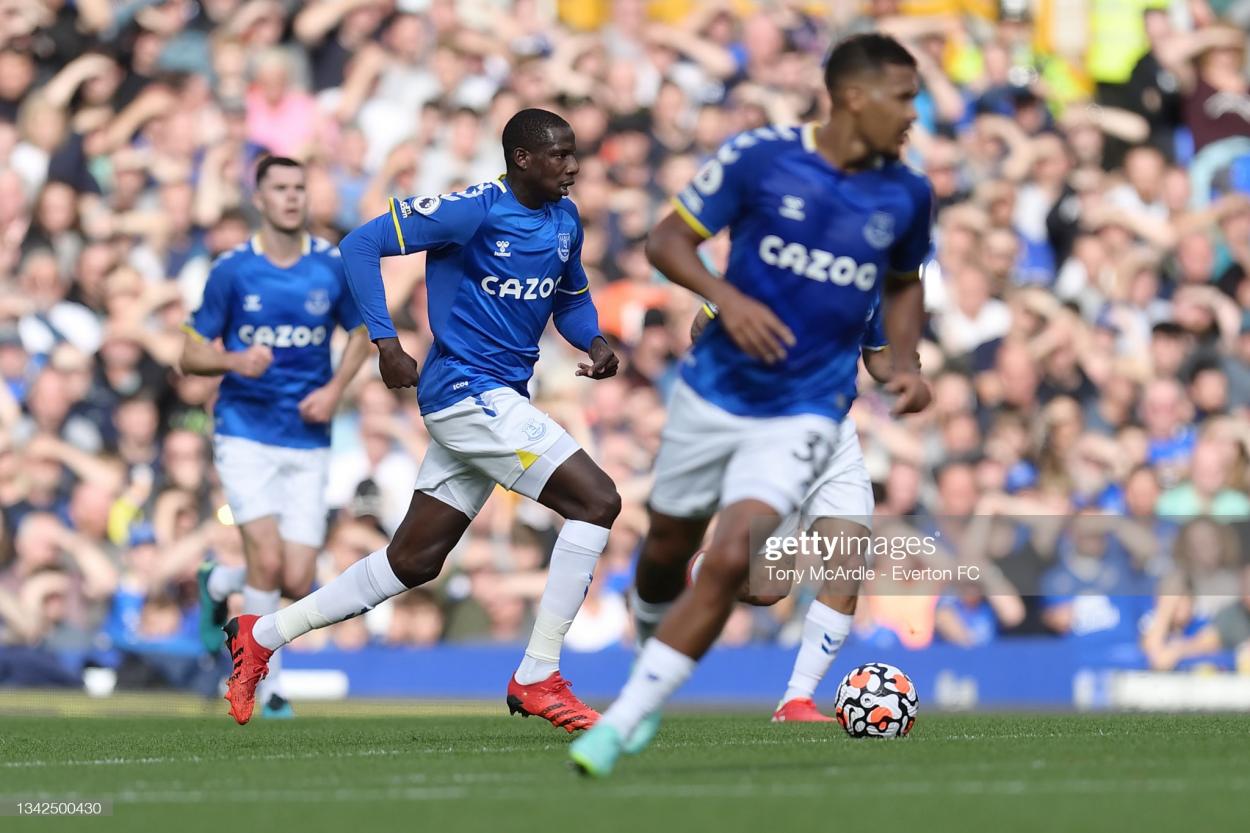 The energy of the pair rarely goes unnoticed either. No player in the league has made more defensive pressures, which is pressing in an attempt to win back possession within five seconds of losing it, than Doucoure (146) while Allan ranks third (144). What's more, Allan also ranks top in terms of successful pressures made (50).
Such work ethic and tactical discipline are what Benitez demands of his players. His attention to detail is well noted and the increased rigour on the training pitch when it comes to defensive shape and patterns of play seems to be reaping immediate rewards. His two midfield pairs have been key to that.