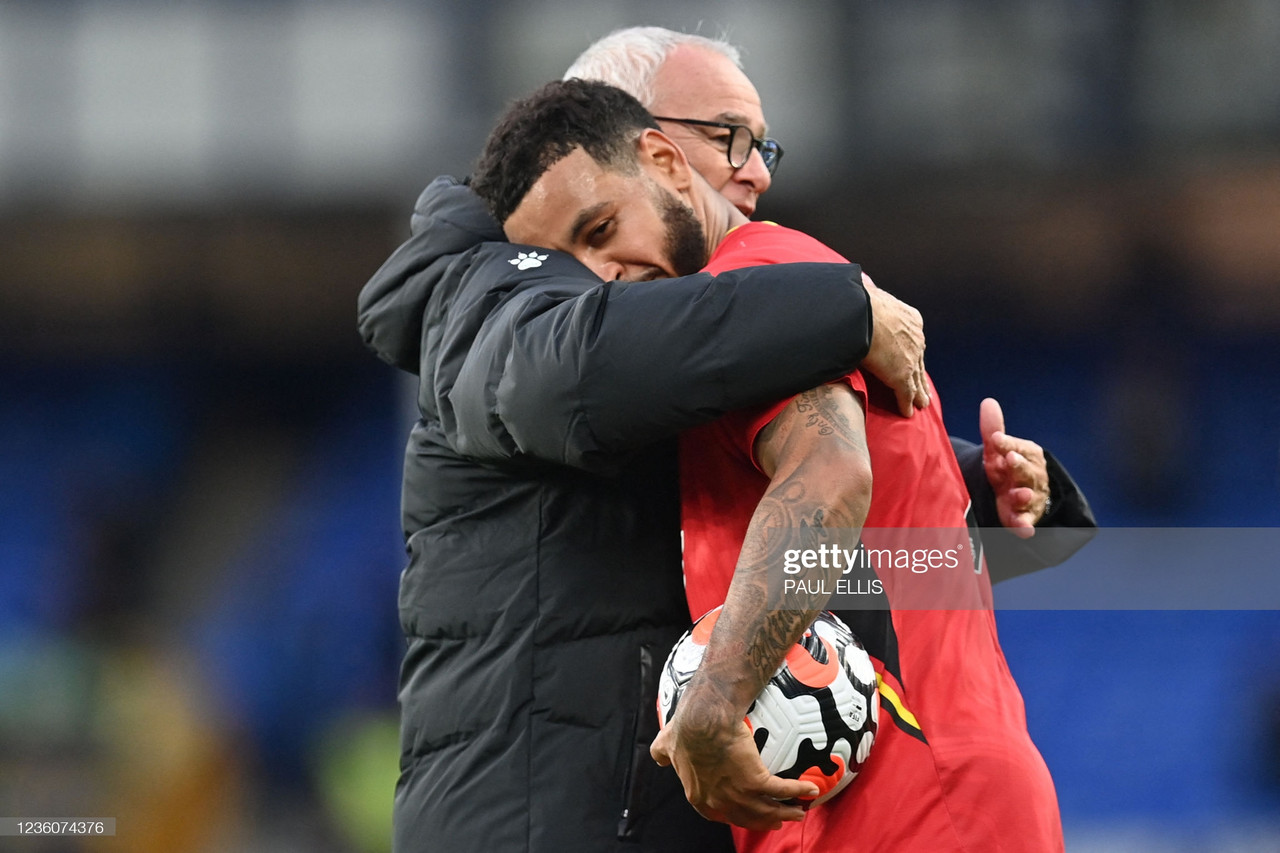 Everton and Watford played out a thrilling seven-goal thriller, in which the Hornets hit four in the final thirteen minutes to come from 2-1 behind at Goodison Park.
Tom Davies opened the scoring very early on, with Joshua King scoring his first goal at Goodison Park to quickly level for Watford.
Richarlison struck just after the hour-mark to restore Everton's lead, but his side capitulated - and his former club capitalised.
Juraj Kucka equalised, before 88 seconds after King got his second to put the Hornets in front for the first time in the 80th minute. He then got his hat-trick five minutes later before substitute Emmanuel Dennis fired a fifth in stoppage time.
Naturally, there were contrasting views from Rafa Benitez and Claudio Ranieri after the game. Here's what they had to say:
Ranieri full of praise for remarkable King
Joshua King played for Everton last season, failing to score in 11 substitute appearances where he only clocked in a little over two hours of game time.
His return to Goodison could not have been predicted, taking home the match ball and giving Watford their first ever win at Everton.
On why he did not get a chance in Merseyside last year, Ranieri said 'I don't know why. For me and my team, he's a great, great striker.
'Not only because he scored a hat-trick today, but how he holds the ball and keeps the ball and links the midfielders was amazing.'
King has showed signs of promise in previous games but was yet to open his account for the Hornets. On Saturday afternoon, that changed emphatically.
'[He had] an amazing match'.
Benitez confused by mistakes
Rafa Benitez seemed rightly puzzled post-match, confused at how his team let slip a 2-1 lead in such astonishing fashion.
'I feel difficult to explain. We were winning 2-1 and in a few minutes we conceded so many. It's complicated for me to understand.'
Benitez was close to taking away a solid three points, but his side fell in the last fifteen minutes, in part thanks to some woeful defending.
'We were making mistake after mistake, giving them hope and giving them chances which they took.
'We lost the confidence and everything'.
Big reaction from Watford pleases Ranieri
Following a 5-0 humbling at Vicarage Road from the other team in Merseyside, Liverpool, Ranieri was most pleased at how his side responded.
'I'm very satisfied because after the Liverpool defeat, we wanted to react, and today we reacted very well.
'I asked my players to never, never give up, to continue to play football - our football.
'It's a big win for me, for the players, for everybody, because three points are three points'.
On that response, Ranieri believes it may in part be because he has got to know the squad more over the last week.
'I didn't work very well [against Liverpool] as some players only arrived two days before the match. For today I worked all the week, with all my players. Slowly, slowly, I'm sure we'll get better'.
It is that drive to keep improving that will be music to the ears of Watford fans. Despite the score, Ranieri still believed they 'had to defend better today'.
Indeed, he said there would be 'no dinner' given to the players. That only 'comes with a clean sheet'.
Stronger mentality needed from Everton
In quite the contrast from the mentality of the away side, Rafa Benitez questioned the evident lack of strength at the end of the game from his side.
'Later on, we didn't manage the last minutes. All the players around the box were making mistake after mistake.
'Of course, you want to move on, but I cannot forget the things that we didn't do right'.
Goodison Park began emptying when King slotted home his third of the afternoon, and there were clear boos ringing round the stadium for both that goal and the Hornets' fifth.
'I understand the frustration of the fans and that is important for us to realise for the next game.
'We have to be stronger, stronger mentally, show more character and show more personality. In a few minutes we didn't show that'.
Everton will hope to bounce back next Monday away at Wolverhampton Wanderers. For Ranieri's Watford, whose goal remains 'forty points', it will be a return back home to face Ralph Hassenhuttl's Southampton.