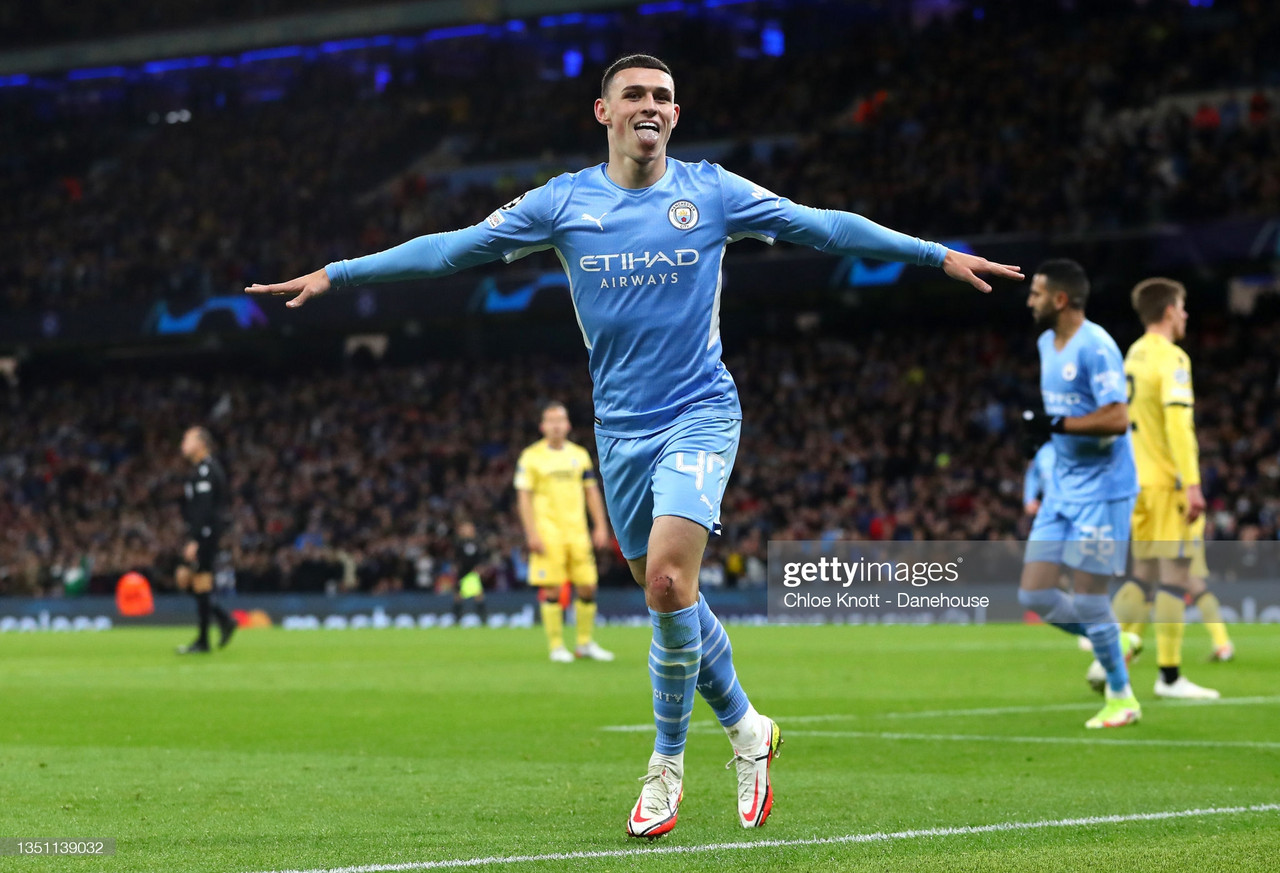 Manchester City were on top, of course, from the very start.
A curling effort from Jack Grealish smashed the far post, as Simon Mignolet could only stop and stare. Moments later, Phil Foden opened the scoring as a low cross found him unmarked at the back of the queue - another stunning assist from Joao Cancelo.
Man City's lead did not last very long, however, as an unlucky own goal from John Stones saw Club Brugge draw even almost instantly.
Ederson was then down smart to keep Charles de Ketelaere from taking the lead for the visitors.
After narrowly escaping conceding their second through a counter-attack, Riyad Mahrez planted a header, bulging Mignolet's net. Who got the assist this time? You guessed it - Cancelo.
Super-sub Raheem Sterling then added a third for City, ending Club Brugge's hopes of getting any points of the game. A rather simple tap-in for the out-of-form man, but an extremely important one.
Gabriel Jesus sealed off the win 30 seconds from time, squeezing a low-driven shot under Mignolet for his 17th UEFA Champions League career goal.
My Man of the Match
134 touches
108 passes
91% pass accuracy
Seven chances created
Five ball recoveries
Three interceptions
Just to name a few stats, with the most important being three assists.
Joao Cancelo was everywhere when City played Club Brugge on Wednesday night. As well as bagging the three assists, Cancelo was once again playing out of position.
The make-shift left-back assisted Foden and Mahrez, before switching to the righ-back position, when Oleksandr Zinchenko came on, and assisted Jesus' injury-time goal.
That now makes two goals and three assists in four Champions League games - a goal contribution every 72 minutes.
The Portuguese man has only tallied up one assist in the Premier League this season, but the signs are looking promising.
With 92 Manchester City appearances to his name, Cancelo has recorded six goals and 10 assists. Can the full-back get those numbers up this season?
Sterling
It is definitely an understatement to say that Sterling has lost a bit of confidence. Pushed the bench, shunned by the fans, not trusted by the manager.
Citizens have been growing impatient with City's all-time second-highest goalscorer. Since the second half of last season, the Englishman has just been able to kick into gear and bring back his form from his earlier days.
The rumours floating around about a potential move away from the club have obviously not helped, turning many fans against him.
However, his goal against Club Brugge could just be that moment that reignites Sterling's City career.
His last goal was against Norwich City in August, and only has two assists. one of which came from City's reverse fixture against Club Brugge - a 5-1 victory.
His goal means that he is one step closer to having the most combined goals and assist for the club in home games in the Champions League.
He has been involved in 25 goals in 28 home games, scoring 15 with nine assists. Only Sergio Agüero has more with 27.
Could this be the start of Sterling's story? Or has all hope been lost for the City winger?
Elsewhere in Group A
City's victory over Club Brugge sees Pep Guardiola's side sit first in the group, one point above Paris Saint Germain.
Despite threatening the top two sides in the group on multiple occasions, including a 6-3 loss to City, RB Leipzig only have a single point to their name.
A last-minute penalty from Dominik Szoboszlai took the win away from PSG, meaning the French club were unable to claim the top spot back from City.