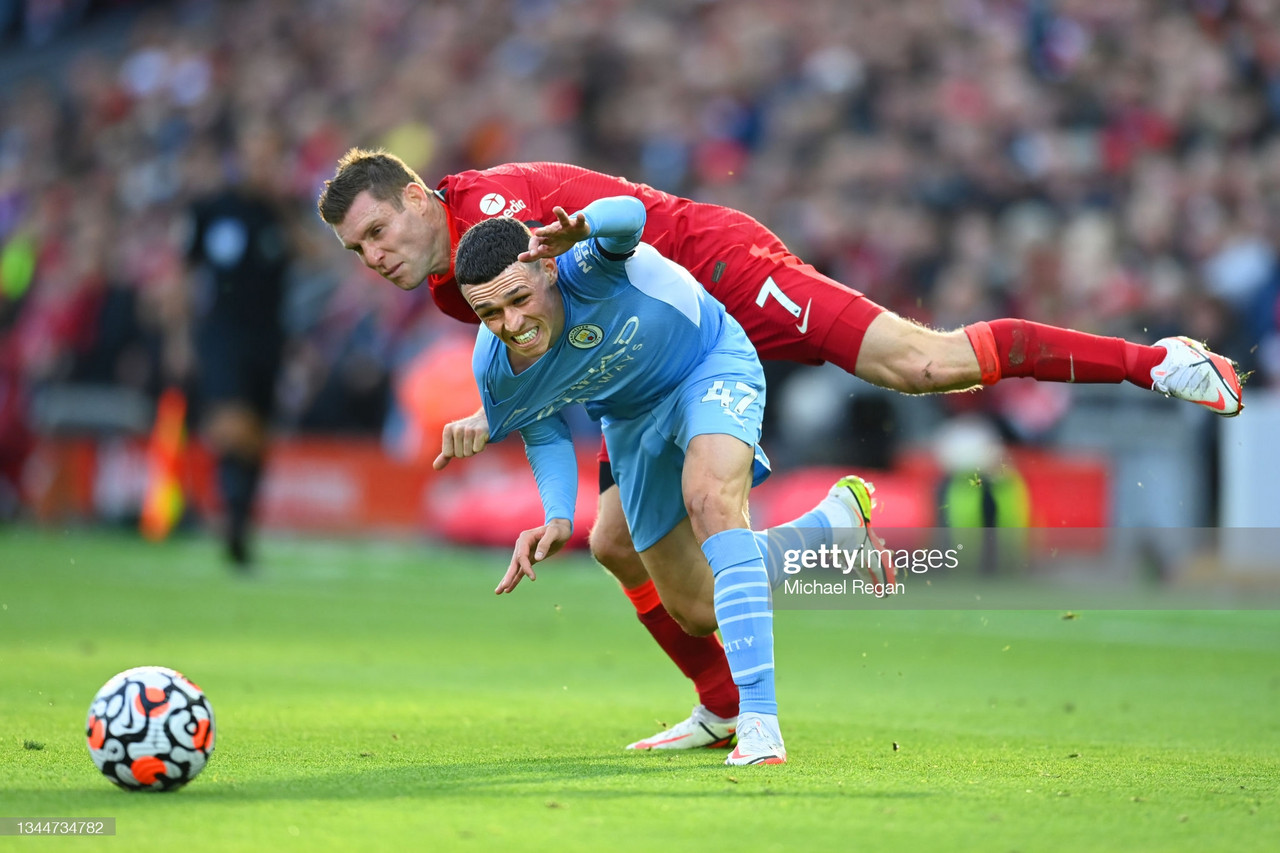 Almost 'same old Anfield story' for spirited Blues
Trailing 2-1 with 10 minutes to play, City's latest trip to Merseyside was almost the latest iteration in a number of Anfield visits to be filed under 'one of those days'.
Suffocating an in-form Liverpool side throughout the first-half, a familiar problem was once again plaguing the Premier League champions, as City looked set to slip up away to Liverpool once more.
Forget goal of the season contender, Mohamed Salah's 76th minute strike could be challenge for this year's Puskás Award, with the Egyptian dancing past a usually assured City backline to poke home what appeared to be a late winner for the hosts.
Sadio Mane had put Liverpool ahead early in the second period, before Phil Foden netted his second goal in as many Anfield appearances to level it for the Blues midway through the half.
Where City teams of past may have buckled under the pressure and failed to find an equaliser, Kevin De Bruyne's deflected effort 10 minutes from time secured what can only be described as a much-deserved equaliser for Pep Guardiola's men.
Displaying a type of character not often attributed to the side, City ensured they'd end what on paper appeared to be a nightmarish week of Premier League action against title hopefuls Chelsea and Liverpool unbeaten.
Rodri crucial to expansive City midfield
Having irritated sections of the Liverpool fanbase in previous years with his provocative social media posts, Bernardo Silva was due a stellar Anfield performance and whilst the Portuguese international impressed throughout the 90 minutes, it was his fellow Iberian midfielder who proved invaluable once more to City.
Dropping a masterclass in holding-midfield during City's statement 1-0 victory over Chelsea last time out, Rodri displayed the type of performance that has rightly seen him labelled as City's most important player.
Whilst the likes of Silva and Foden may be earning the plaudits for their attacking exploits, it's the assurance Rodri brings to City's midfield that allows the pair, amongst others, to be so expansive.
Whilst featuring in all but four of the Blues' Premier League fixtures during their triumphant 2020/21 campaign, the Spanish international didn't always instil complete confidence, with veteran Fernandinho at times partnered alongside him.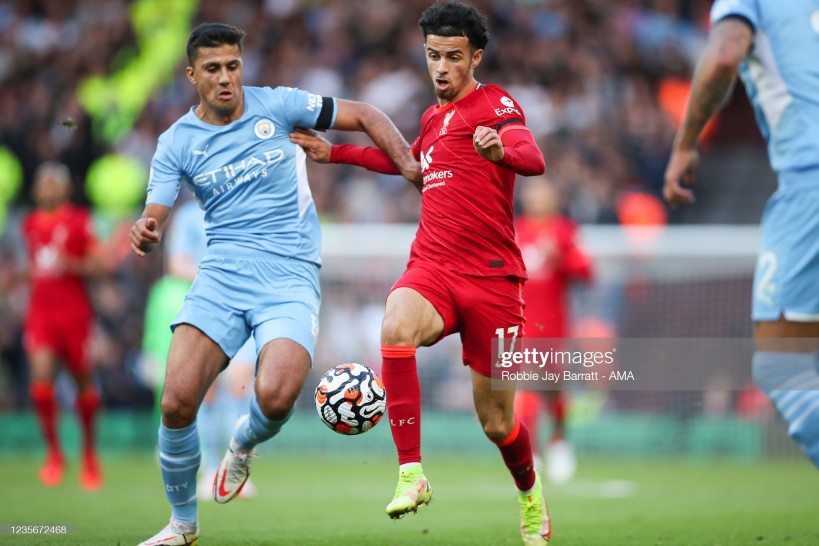 Perhaps Rodri's crowning glory came in a fixture he didn't even start in – the ill-fated 2020/21 Champions League final, where City's lack of holding-midfielder proved a costly absence during the defeat to eventual winners Chelsea.
Ever since that loss, Guardiola has named the former Atletico Madrid man in all but three fixtures this season, with his importance accentuated numerous times throughout the last week.
Imperative for City as they took over Stamford Bridge last weekend, Rodri was one of a handful of player that caught the eye during the midweek defeat to Paris Saint-Germain, before capping off an impressive seven days of football by playing a vital role in this Premier League classic.
Yet, as if the level of adulation heaped on his shoulders couldn't have been any higher, Rodri popped up with what could prove to be one of the most decisive goal-line clearances in the club's history, to deny Fabinho an injury-time winner.
On the weekend the new James Bond film was released, Rodri pulled off what looked like Mission Impossible, blocking the Liverpool midfielder's certain tap-in, preventing the hosts from stealing all three points in the 94th minute.
Fledgling Foden comes of age on biggest stage of all
Let's face it, every City supporter feared that local-boy Foden would, like other academy prospects before him, fail to break into the first team and wither away into obscurity whilst wondering what could have been for the Stockport born player.
Having delighted on the Anfield pitch for a second consecutive season, there is no longer any doubt over whether or not Foden will be able to establish himself in the City side, instead, few players appear to be more instrumental in the Blues' attack.
Scorer of City's first equaliser, Foden nestled his left-footed effort beyond Alisson Becker in the Liverpool goal, rubber stamping what at the time had been a stellar runout for the 21-year-old.
Foden had proved menacing for the Liverpool defence throughout the opening 45 minutes, creating City's best chance of the half, where De Bruyne failed to direct his diving header towards a gaping goal.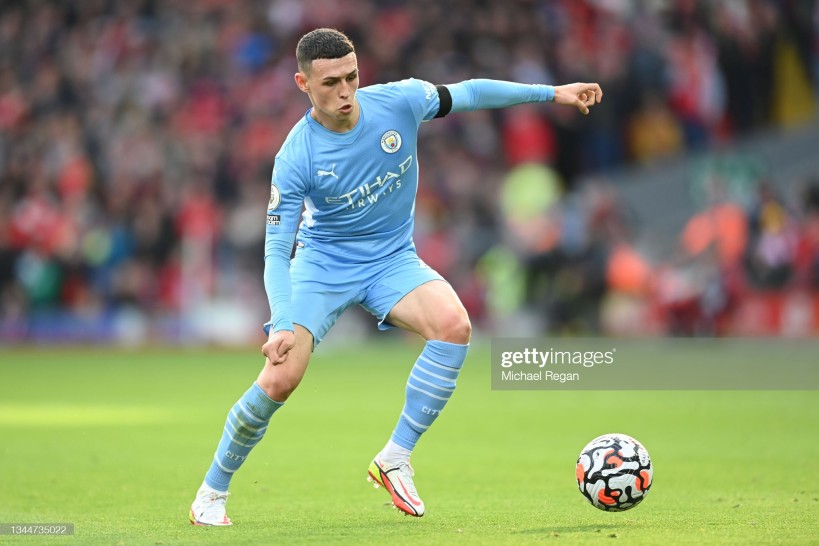 With Jack Grealish, Riyad Mahrez and Raheem Sterling all competing for the wide positions in the City attack, along with the former number-nine, turn winger Gabriel Jesus, where Foden's future in the City lies remains to be seen.
If there are to be any criticisms thrown at the dynamic City man, it will most likely surround his struggles when deployed anywhere other than off the left-hand side and Foden's continued evolution as a bit-part squad player, to a crucial member of the side will depend on his ability to develop into a more complete attacker.
However, as far as this City team is confirmed, they are much worse-off without Foden in the attacking line-up than with – a trend that looks set to continue as the Blues battle to avoid any potential headaches from failing to sign an established striker in the summer window.
From the selection of players used as a false-nine in recent weeks, Foden's cameo in the position against Chelsea appeared to have worked the best, with his versatility a key asset to a City side challenging on all front.
Pep was right, the refs are…
The latest in a long line of City vs Liverpool classics really did provide all the football vitamins needed, yet what will rightly go down as one of the greatest Premier League encounters was very nearly spoiled by a bemusing spell of officiating from referee Paul Tierney.
Concerns first surfaced when Tierney waved off what looked to be a stonewall penalty from a James Milner tackle on Foden and whilst replays may have shown the infringement happened outside the box, the reluctance to even recognise the foul proved an utterly bizarre decision.
The makeshift Liverpool right-back was eventually shown a yellow card late in the first period, but went onto escape a second booking after the break for yet another cynical trip to stem a City attack, this time on the ever-majestic Silva.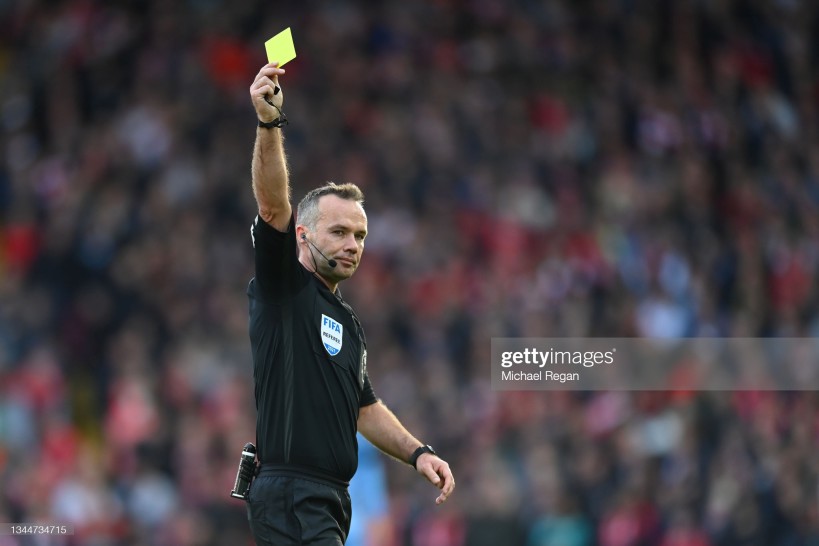 Incensed with the decision, Guardiola embarked on five-minute long rant at fourth-official Mike Dean – and seemingly anyone else within his immediate vicinity – only brought back down to earth by Salah's sensational solo strike.
After the match when speaking to the Sky Sports cameras, the City boss' anger spilled over into the interview, where he claimed his side would have been given a red card, had it been a Blues player involved:
"It is a yellow card. It's Anfield… in this situation, if it is City, our player is sent off 100%".
Whilst at first the cynicism isn't lost by Pep, it is fair to say his comments do hold some substance, as it isn't the first time City have felt short-changed by refereeing decisions at Anfield. Joe Gomez handball, anyone?