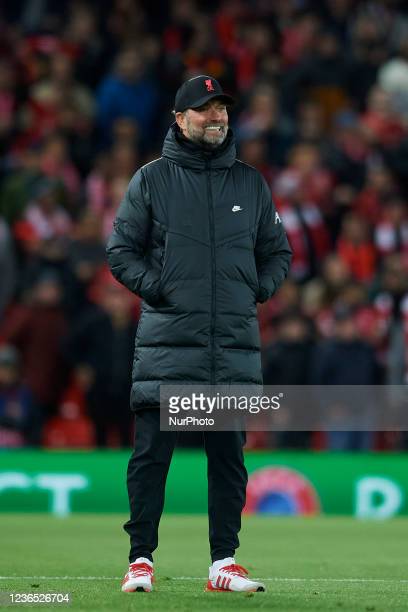 Liverpool manager Jurgen Klopp was true to his pre-match word and named a strong side to face Portuguese giants FC Porto despite already qualifying for the knockout phase.
Having opted to field the likes of Alisson, Mohamed Salah and Sadio Mane, the German would've been delighted as the hosts ran out 2-0 winners.
The Reds thought they had taken the lead in a disjointed first half when Thiago found Mane with a delightful through ball only for VAR to rule the Senegalese forward offside.
That moment aside, it was a first 45 minutes of few chances with the visitors wasting the most clear cut opportunities to test the Liverpool goalkeeper and captain for the night.
The deadlock was eventually broken early in the second half when cultured midfielder Thiago struck a sumptuous half volley into the bottom right hand corner from 25 yards in front of the Kop.
Soon after it was Salah on the scoresheet as the Egyptian combined with substitute Jordan Henderson before firing home at the near post.
That was all for the night as a heavily rotated Liverpool side maintained a 100 per cent record in the UEFA Champions League this season.
After the match, Klopp spoke to the media about the 2-0 win.
''It was good. We could have done better. We could have been more calm in the first half especially in goal scoring situations.''
''We had bigger chances in the game than that. Incredible! I see that in training, I know he has the technique to do it but you don't always hit a thunderbolt like that. We needed some moments, some luck, they had big chances on the counter-attack.''
James Milner missing AC Milan through suspension
''I have no idea. It's Milly, what can I say? He's too old to criticise him (laughs).''
''We had lots to think about, who is injured. who hasn't played, who needs a rest. No-one felt like they needed a rest as Sat-Weds the boys are used to that but it's about the games coming up so we needed the boys in a rhythm, so it all worked out. No injuries, all good.''
''I was happy with how he played, we just had to see the game out with subs. Taki moved to the right and that is only a position to defend in our system, you play in half spaces. Mo isn't a right-winger when he plays there, a striker...I was happy with Taki.''