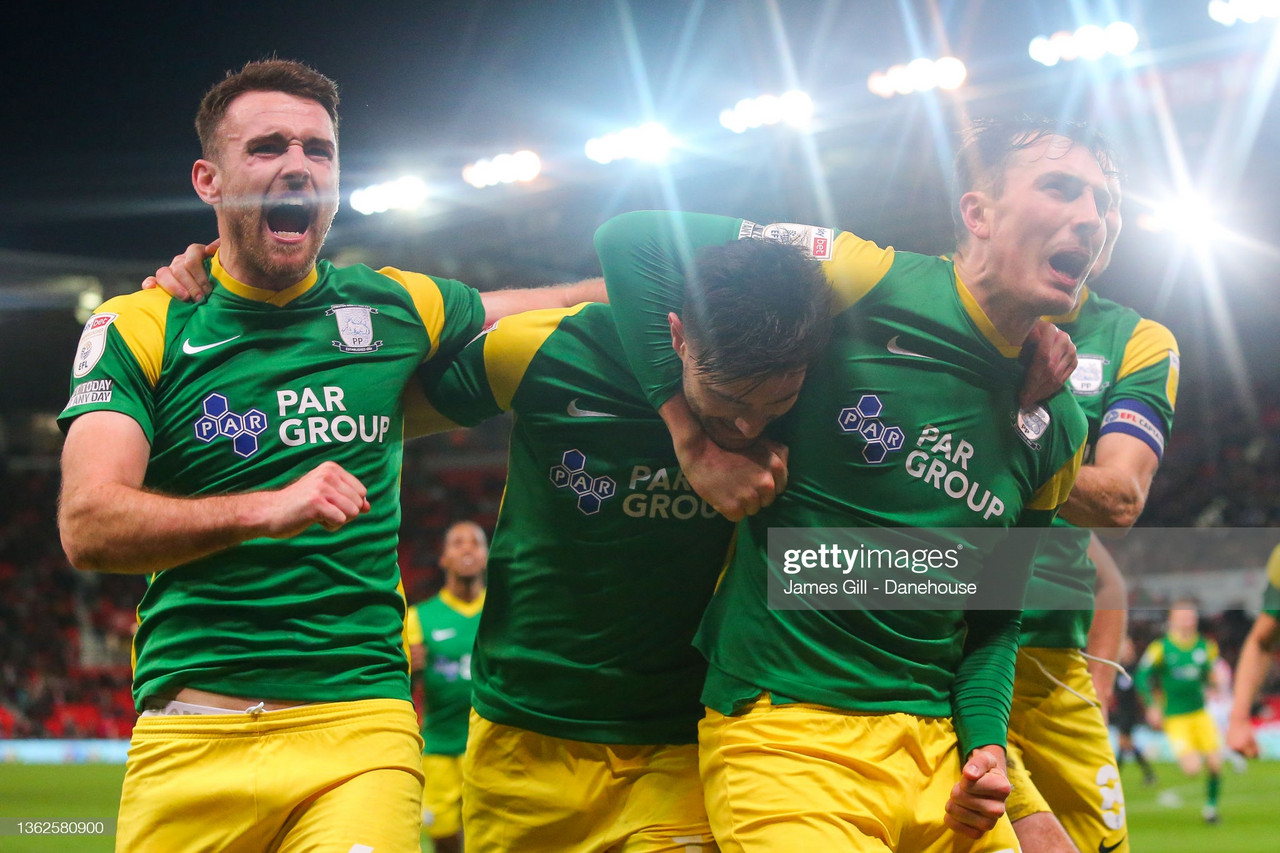 Two second half goals provided by Brad Potts and Andrew Hughes helped Preston North End secure their second victory under Ryan Lowe.
Lowe, who took over Preston ahead of their victory against Barnsley early in December, has had a disrupted start with the Lancashire side, but nevertheless continues his unblemished winning start.
Stoke City, who were on the wrong end of the result, continued their poor run of just one victory in their last six, including back-to-back defeats. This is despite Ben Wilmot's initial opener.
Stoke City: Davies; Ince, Wilmot, Batth, Chester, Fox, Clucas, Vrancic, Allen, Fletcher, Campbell
Preston North End: Iversen; Ven den Berg, Bauer, Hughes, Potts, Bowne, Whiteman, Johnson, Earl, Jakobsen, Evans
Stoke named three changes from their defeat to Derby County last week, but failed to get going in the first half of this encounter.
It was Preston who looked the more likely from the off, with Ben Whiteman and Alan Browne both coming close and testing Adam Davies.
The Potters did nearly break the deadlock on the stroke of half-time, as Steven Fletcher was left disappointed as his close-range effort was heroically blocked by Hughes.
Heading into the second half, Michael O'Neill's words of wisdom were taken into action, and in some style. With the game appearing flat and fans still returning to their seats for the restart, up stepped Wilmot, who rifled an effort home from 30-yards to gift the Potters the lead.
But the game quickly became a match of who could score the better goal, and Potts was eager to throw his hat into the ring. The former Blackpool midfielder sprung onto a cross, using a scissor kick to divert past Davies.
Alfie Doughty looked to pry the lead back to Stoke, but his low driven shot was acrobatically parried wide by Leicester City loanee Daniel Iversen.
With the a striker yet to score in this one, Preston defender Hughes took it upon himself to nick the game, rising highest to power home a Whiteman corner, leaving Davies stranded and granting the away side a late lead.
Sitting in 8th position with a January transfer window in front of them, you'd think there would be a sense of hope and intrigue ahead for Stoke fans. But it's much bleaker for the Potters right now.
One win in their last six, O'Neill has to see these next few games as some of the most crucial for Stoke, with relegation threatened Barnsley and Hull City the next challenges. Stoke admittedly haven't been treated kindly with injuries so far this season, but new reinforcements are desperately needed if the Potters are going to break into the play-offs.
It's an ambitious and exciting time to be a Preston fan.
Getting Lowe as the new manager is an underrated coup, especially when you see the effect he had on the Plymouth Argyle team and how he's carried that into this Preston side. Despite the breaks through Christmas and covid-19, Lowe has managed back-to-back victories in his first two games in charge. With a January transfer window ahead, some winnable games in front and the guidance of the new management team, we could see a late play-off push from Preston this season.
Getting his first goal of the season, controlling the midfield and being a nuisance whether he was driving down the wing or breaking into the centre, Potts was a menace to this Stoke team all afternoon.
If he continues to put in performances like today, could Lowe potentially build something of a Championship superstar out of Potts, who is entering his prime years?