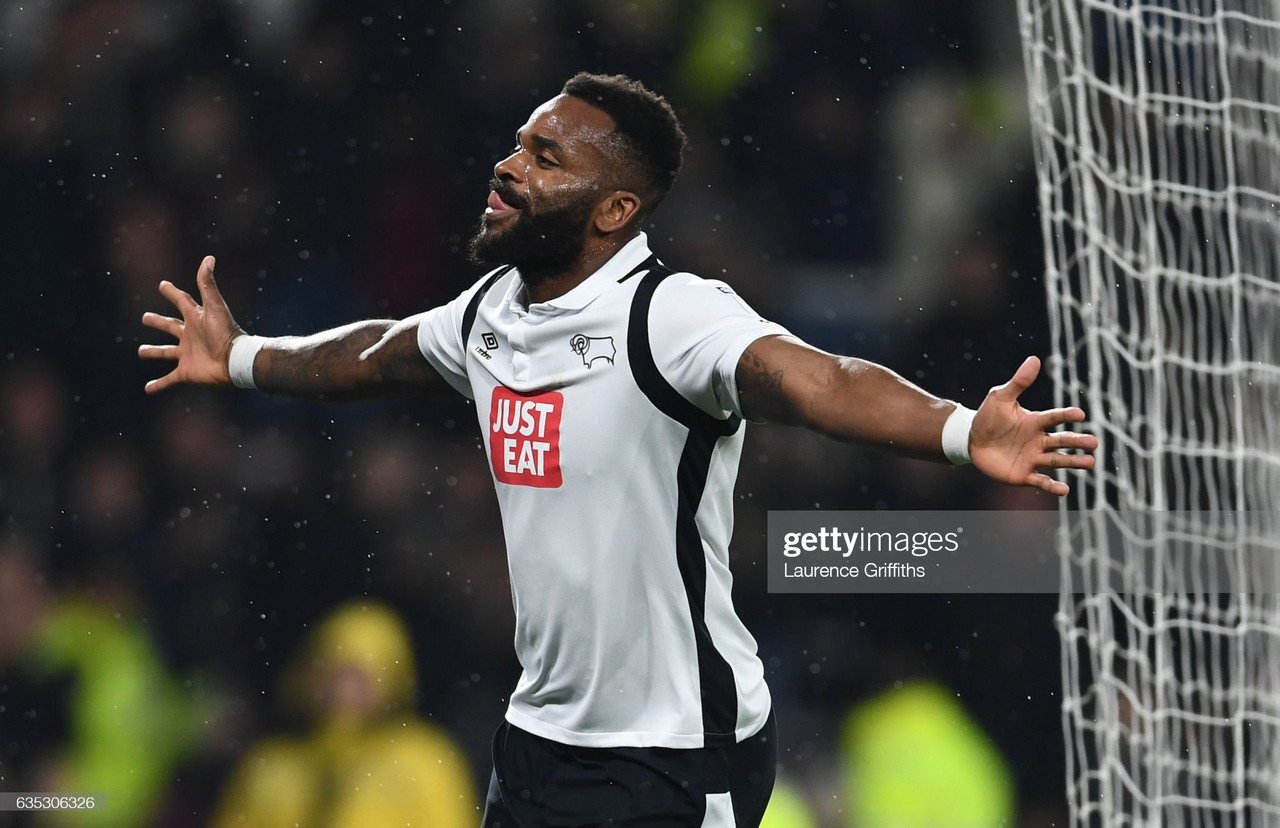 Former Derby County striker and England international Darren Bent believes keeping the Rams up will be Wayne Rooney's greatest ever achievement.
The now TalkSport pundit made 73 appearances for the Rams during his time at the club, scoring 22 goals in that time. However, with the club now in crisis, Bent looks back on his time in the East Midlands and their unsuccessful play-off push.
At this current moment in time, Derby have just gone past their deadline to name a preferred bidder with no news on who could be taking over the club.
The EFL have stated that the Rams will not be expelled from the league but have demanded an 'urgent' update from Quantuma. It is reported that Derby have enough cash for player wages and club expenses for a few weeks.
Like many, Bent believes the situation is critical and something must be done about the matter as soon as possible.
The Rams sit five points off Reading and from safety after 36 games. Although on paper that looks worrying, it's a huge contrast from their position a few months ago, on minus points and bottom of the table.
For this, Bent believes the players, management and staff should be praised, he said:
"If you look at the situation they are in with the 21-point deduction, losing their players, the situation with their finances and with other clubs putting legal cases against them, the job Rooney has done is a fantastic job.
"To be able to galvanise the players and put in this level of performance to be within touching distance of surviving is incredible.
"He's done it out of sheer will and desire, they've not had the finances, they've not been able to sign any players, they've lost some of their best players and yet they still keep churning out performances and have had good results against the likes of Bournemouth, Fulham and teams that are right at the top of the table, so we have to commend them and the job he is doing."
Bent's views are echoed by many and for good reason. Last season, Rooney's first in management, the former Manchester United star kept the Rams up despite only having taken the management role halfway through the season.
Rooney's first full season in the league has been one of the toughest you could imagine for a manager but without the points deduction, Derby would be roughly mid-table in the league.
"It's the team spirit that's going to get them out of it and if they could pull off the miracle and survive this season, you have to say whatever Wayne Rooney goes onto achieve that this will be his biggest ever achievement."
Hard work and solid performances from the Rams have lifted spirits around the club during a dark time, and a 'fight to the end' attitude has surrounded the ground and fanbase.
The 38-year-old believes the fans have been a big advantage to Rooney and his side this season.
"The fans have been massive, absolutely massive at their most testing time.
"What is evident is even if they are getting beat the supporters are behind them because they are putting the effort in.
"There is still a lot of football to be played and a lot of games but with their fans on side that gives them a massive chance of getting it done."
Under Steve McClaren, who also managed Bent at England, the striker finished eighth in the EFL Championship table, missing out on the play-offs by a point. It was a disappointing end to a good season for Derby, that saw them in the automatic promotion spots for a large part of the campaign.
Bent turned out 73 times for Derby during an initial loan spell which turned into a permanent move to the club.
Most notably, Bent was part of the side that narrowly missed out on the play-offs in the 2014/15 season, the season he joined on loan from Aston Villa. When looking back on that season, Bent believes the side could have done more.
"It was tough, I think we underachieved when I got there. Firstly, we were in the top two, then we were in the play-offs, then we dropped right out of the play-offs and all we needed was a point and we got beat 3-0 at home, 3-0 down at halftime and I missed a penalty in the first half as well.
"It was really disappointing to fall completely out the play-offs, we just weren't good enough at all. Then of course you look at some of the lads who have played there. I think I have to take part responsibility myself; we didn't get promoted, we should have got promoted and if we did they wouldn't be in the situation they're in now."
However, Bent was present at the club at the start of a strong period for the Rams, where they reached the play-offs twice from 2015-1018.
When reflecting on his Derby career Bent looks back at his best moment with the club: "My Best memory was either my goal against Wolves or my first goal at Pride Park, I've scored loads of times there against them but once you hear the roar, knowing you're a part of that football club is special.
"So yes, I think my first goal at Pride Park, I think against Chesterfield, settled me down and that was probably one of the biggest parts of my time there."