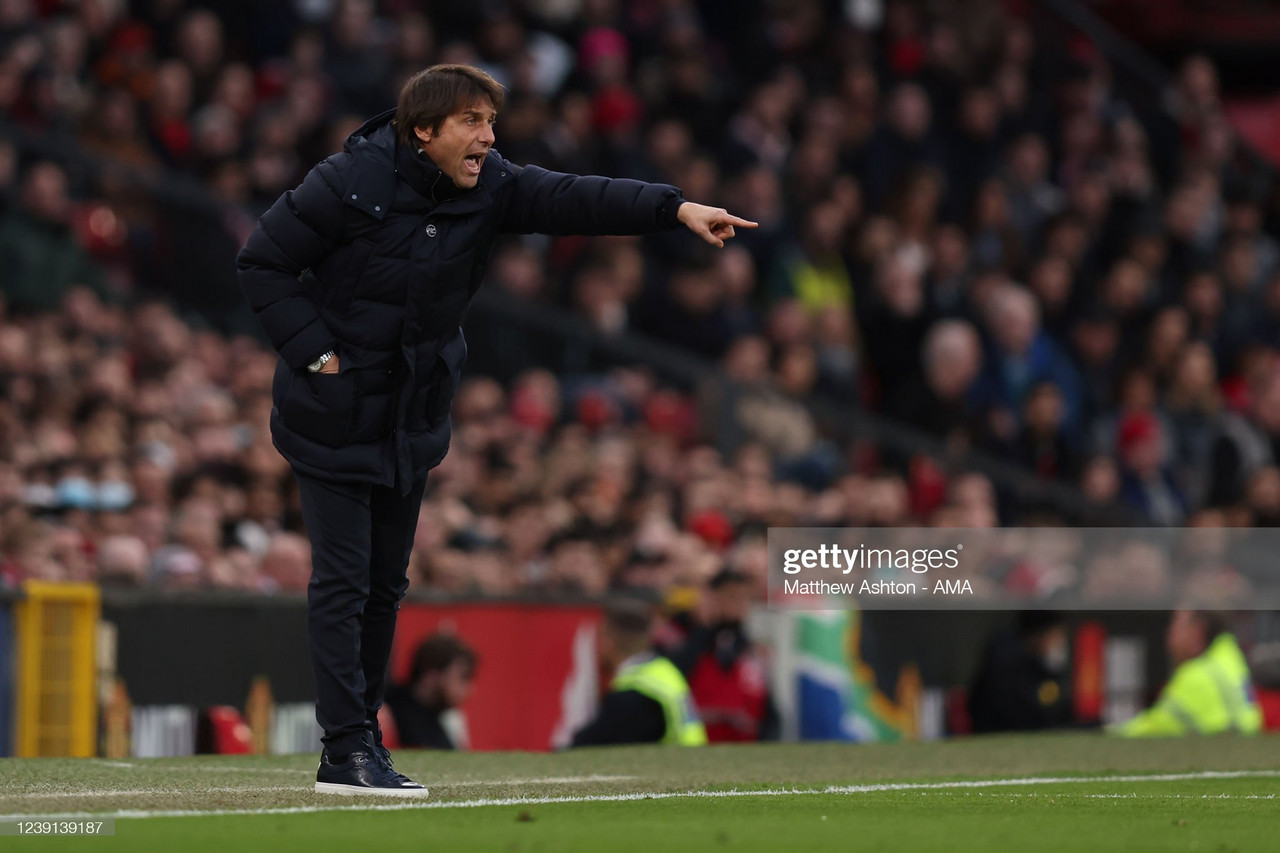 Antonio Conte highlighted Cristiano Ronaldo's 'amazing' performance in Tottenham Hotspur's narrow 3-2 defeat at Old Trafford on Saturday evening.
The Spurs boss was also quick to note that his side have been in fine form recently and that on another day, they would have come away with three points.
Conte was honest in his press conference and addressed the inconsistent form his squad has been producing.
In their last six matches, Tottenham's form looks like this:
W L W L W L
"What is happening? I'm the first to tell that if you want to be competitive, if you want to improve your level, you have to try to work a lot.
"At this moment, the team needs to work a lot on many aspects. At the same time we have to be stable, to be stable and to keep good results in every moment. Instead, we are doing up and down, up and down," Conte said.
"Don't forget that in the last five games we scored three goals at Manchester City away, four goals away at Leeds, five goals against Everton, two goals here against United away," he added.
What he didn't mention was the fact that the two goals scored at Old Trafford consisted of a penalty and an own goal.
But he still saw the positive side to it: "It means that the team is producing, is improving, and creating chances and scoring a lot of goals. But at the same time we have to try to improve in experience and to manage the game.
"Because during the game there are many parts of the game. There are moments where you feel you have to push and to push, and to go strong, to win duels.
"There are moments that you have to keep possession. You have to be more calm. I think in this aspect we can improve a lot. It depends on the experience," Conte added.