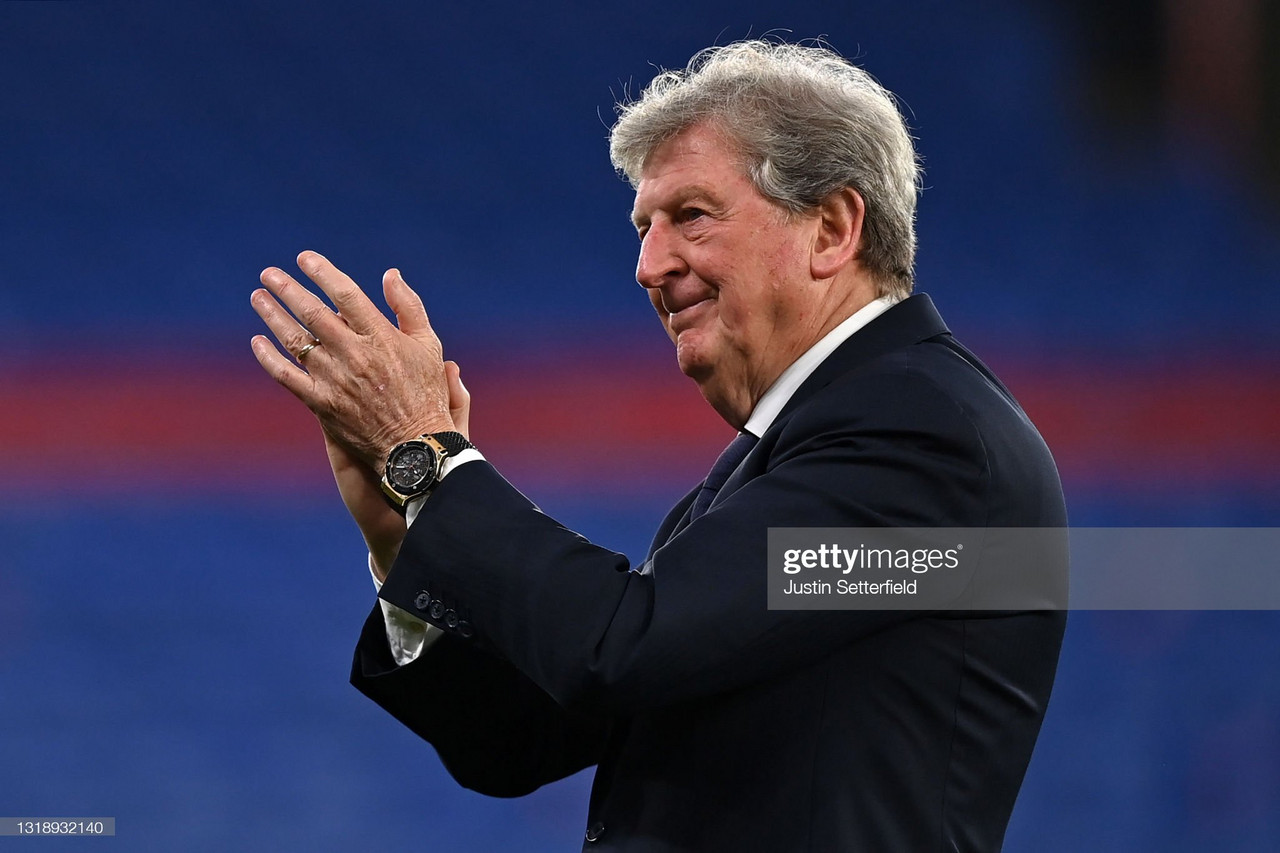 Just twelve months after bowing out of Selhurst Park and closing the chapter on his Crystal Palace journey, Roy Hodgson could leave south London in much starker circumstances at the weekend.
The 74-year-old must avoid defeat when his Watford team play his former club on Saturday. Failing to do so would lead to relegation - something that the Englishman gave a wide berth to during his time with The Eagles.
Hodgson's managerial career has spanned more than 45 years, and the list of teams he has managed includes Inter Milan, Liverpool, and England.
But after announcing he will not be at Watford further than this season, as he looks set for retirement on the same week he is handed a CBE for his footballing involvements, Hodgson could well leave south London with his hands cradling his head.
Hopes of a Watford revival are far gone
Whether Hornets' fans believed in survival or not before their crucial fixture against Burnley, their dreams quickly evaporated in the final three minutes last time out as they shipped two quickfire goals to condemn them to defeat.
Leading from the eighth minute to the 83rd, a dramatic Burnley turnaround must have felt like the final nail in the coffin for Watford's Premier League rank.
But the truth is, The Hornet's safety had teetered on the cusp of jeopardy long before the final weeks of the season, and Hodgson's appointment in January didn't do much to ignite the missing spark.
Bringing with him the reputation of stability and direction, Hodgson has won just two of his 14 Premier League games with Watford, getting eight points on the board out of a possible 42 - the lowest points-per-game ratio in his long and dignified career.
Although the likes of Emmanuel Dennis have given their all to ensure Watford had better chances of survival, having contributed to 16 goals in the league, it is in defence that The Hornets have struggled most.
Conceding 69 goals in total so far, Watford have endured their second-worst defensive season in the Premier League era, leading to a league-high 24 defeats from 34 outings.
And while Crystal Palace haven't been their free-flowing best in recent weeks, they could exploit Watford's troubled defence with any combination of attackers Patrick Vieira chooses to employ.
The Eagles have already put this weekend's opponents to the sword this season, revelling in a 1-4 victory at Vicarage Road. They will hope to find their goalscoring touch again after lifting themselves into the 40-point threshold last week against Southampton.
Time to cause chaos again
While relegation is all but promised for Watford, safety is all but confirmed for Crystal Palace. But with a newfound optimism emitting from The Eagles, they will seek to continue the final games of the season as if they are fighting for survival.
Patrick Vieira has already shown that he's a manager who will settle for nothing less than 100%, and while there are players like Wilfried Zaha and Jean-Phillipe Mateta, who have proven worthy of being first names on the team sheet, there are those who will be keen to show what they are capable of in the final matches of the season.
Throughout the season, Crystal Palace have shown they can blow teams away, with the likes of Everton in the FA Cup and Arsenal in the Premier League feeling the full force of Patrick Vieira's red and blue revival.
It is perhaps his successor who Hodgson must be most wary of from now until the final kick of the season. Younger, hungrier, and all the more creative in his footballing philosophy, only time will tell whether Patrick Vieira will end Hodgson's SE25 memories in shatters or not.
Can Hodgson find solitude in south London one last time, or is his last dance at Selhurst going to prove tragic?