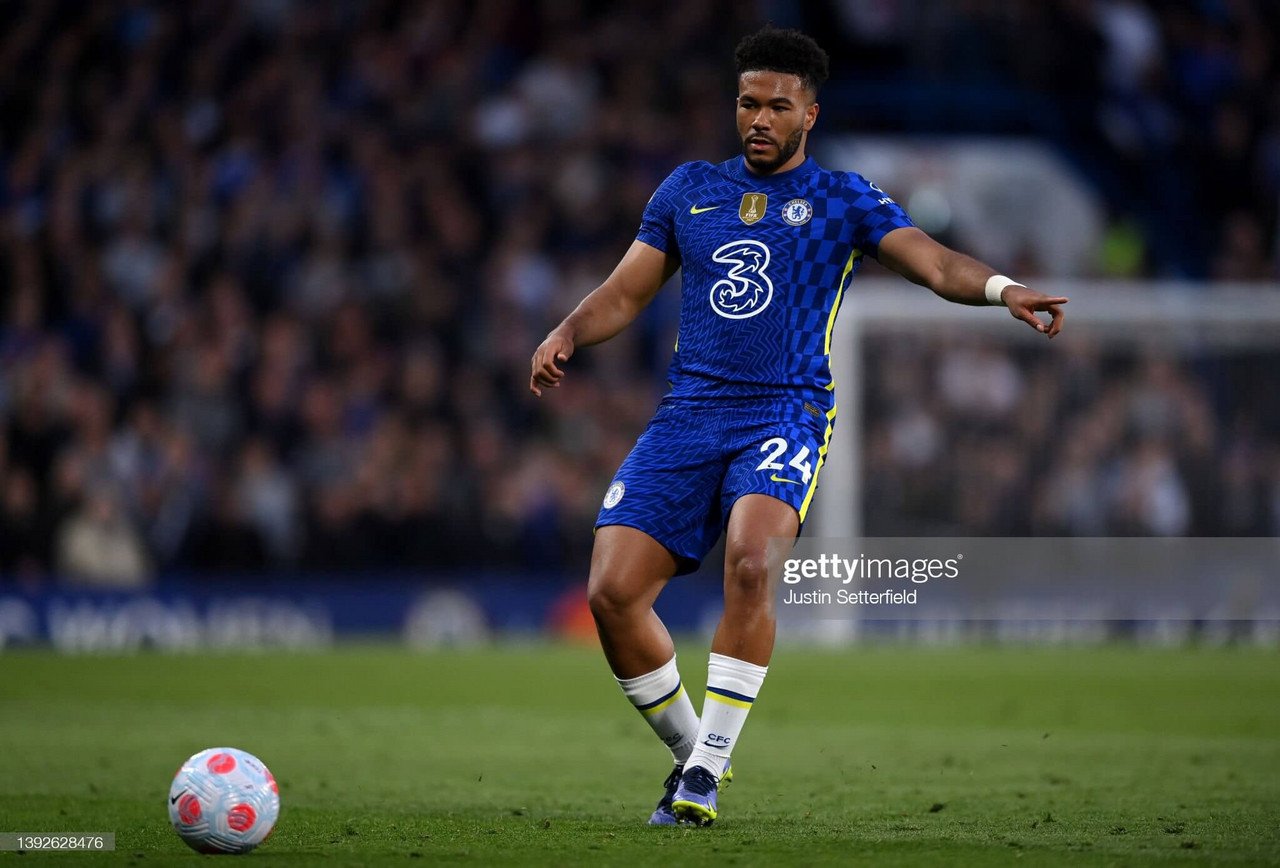 At Wembley today it would not be surprising if eyes drift to either flank of the expansive apron of the national stadium's pitch. The green grass of Wembley notoriously stretches further than most other pitches, providing the widest of stages for teams to perform. It will suit Liverpool and Chelsea, the teams performing in the 150th final of the FA Cup.
It is only two-and-a-half months since these two sides met here in the League Cup final, in which Liverpool triumphed on penalties, but — unlike today — on that occasion we weren't afforded the battle of the English right backs.
Reece James missed February's final due to injury but will be back in the Chelsea team today and will be lining up against Trent Alexander-Arnold; both full backs have had brilliant seasons. The wide Wembley pitch will play to their style and, most likely, only increase their team's reliance on them.
Both right backs are attacking by nature, although Liverpool and Chelsea do have different playing styles. Whereas Jurgen Klopp sets his side up to press the opposition, force defenders into mistakes and win possession as high up the pitch as possible, Thomas Tuchel prefers his three-man central defence to be deeper and thus the wing backs to be further in their own half.
Thus, it is perhaps no surprise that Alexander-Arnold has a better record of winning possession from opponents; the 23-year-old has regained the ball on 319 occasions this season compared to James's 150, the Liverpool defender also averages more interceptions per 90 minutes than his Chelsea counterpart.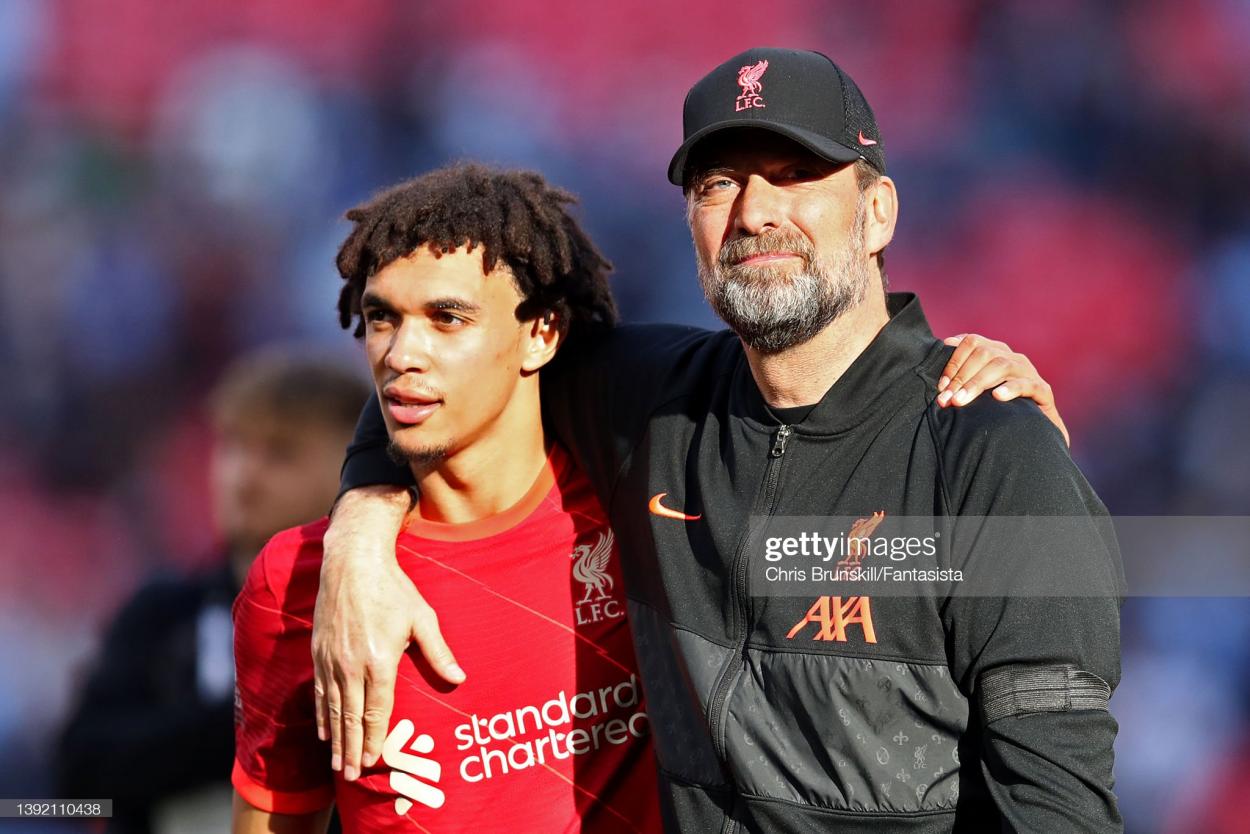 However, James has shown he is more adept at stopping opposition players when they are on the attack with a 76 per cent tackle success rate, which is higher than Alexander-Arnold's 58 per cent. It must be remembered that Alexander-Arnold has performed in a stable defence this term, which has kept 20 clean sheets, and played more minutes than James, who was out for two months with a hamstring injury.
Yet, it is in attack that these two young players come into their own. With his desire to advance up the pitch and ability to ping superb crosses, it is of no surprise that Alexander-Arnold has notched 12 assists in his 31 Premier League appearances, the second-highest in the division. Meanwhile, James has seven league assists in 23 games.
Although Alexander-Arnold is more influential in setting up goals, the 22-year-old Chelsea man is more of a direct goal threat. He has scored six goals, making him the highest-scoring defender in the Premier League this term. Arriving in the penalty area at just the right moment to finish off a move has become a customary James move for Chelsea.
Both in attack and defence, the pair are more than great prospects, but the real deal here and now. It's why they are regularly called up for England by Gareth Southgate, who will be casting his eye over today's final. But there is a perception that come the World Cup in November only one of Alexander-Arnold and James will be in Qatar, given Kyle Walker is first-choice.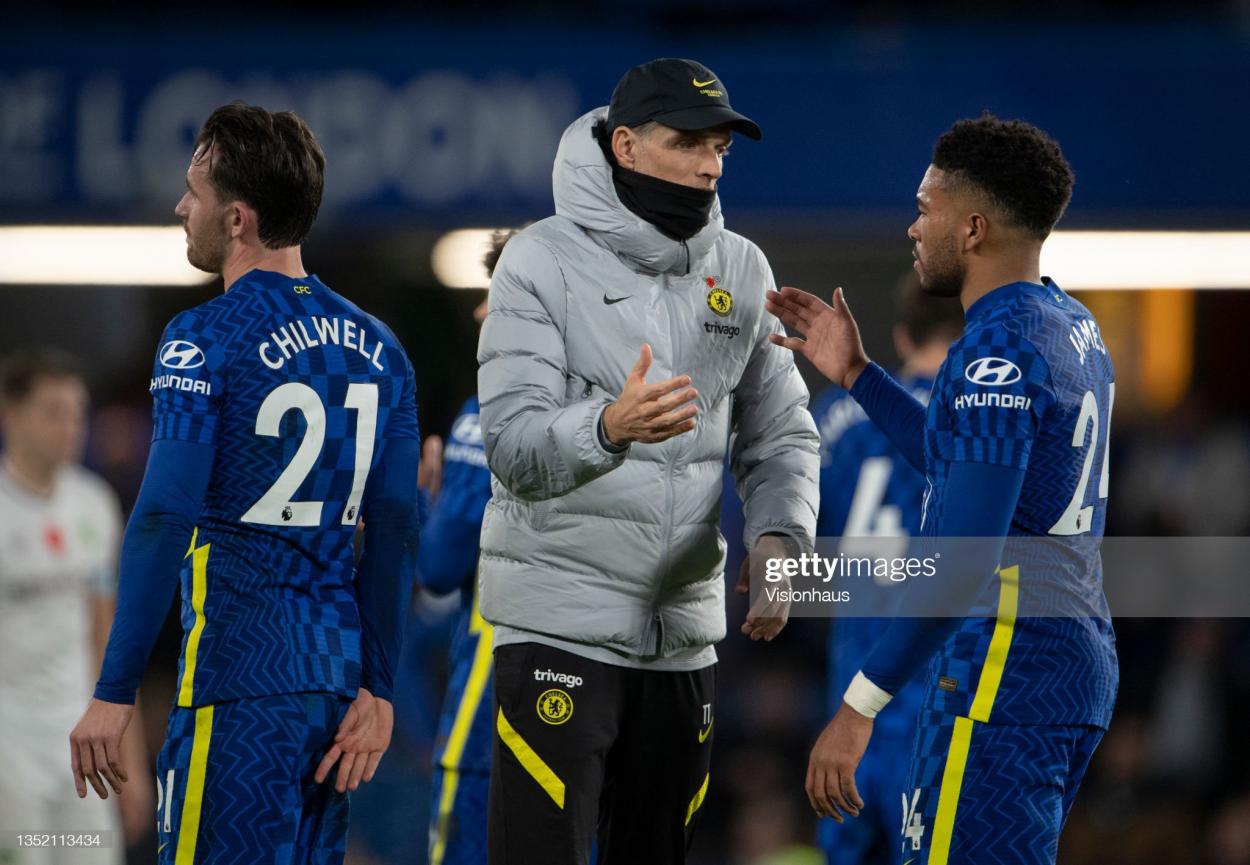 Still, influence for their club's this season has been notable. Tuchel remains adamant that had James been available for the whole season then Chelsea would have challenged Manchester City and Liverpool more closely in the title race. When James suffered his hamstring injury in December, Chelsea were second, eight points behind City. By early March, and James's return, they were 13 points behind City and 10 points below Liverpool.
"I would love to have two of Reece James," Tuchel said last month, following his return from injury. "It's like 50 per cent towards wing back and 45 per cent towards the back three. It depends a little bit on how the opponent plays against us. I'm a bit more into that his very best position is the wing back position where he is perhaps even more decisive, more useful. But it is more demanding."
Similarly, Liverpool are a weaker proposition without Alexander-Arnold, who has grown to become a key part of Klopp's outfit. His ability to swiftly turn defence into attack with a raking pass is pivotal for Liverpool's counter-pressing game. Although his defensive strength has been questioned by some, there is no doubt that this part of his game has developed over the past 12 months.
"Of course, he's still in the right back position to defend especially, then he's a right winger, then he's an eight, a six, a playmaker," Klopp said in December of Alexander-Arnold's flexibility.
What will become apparent today as the pair come head to head is the extent to which their teams have become reliant on their strengths.