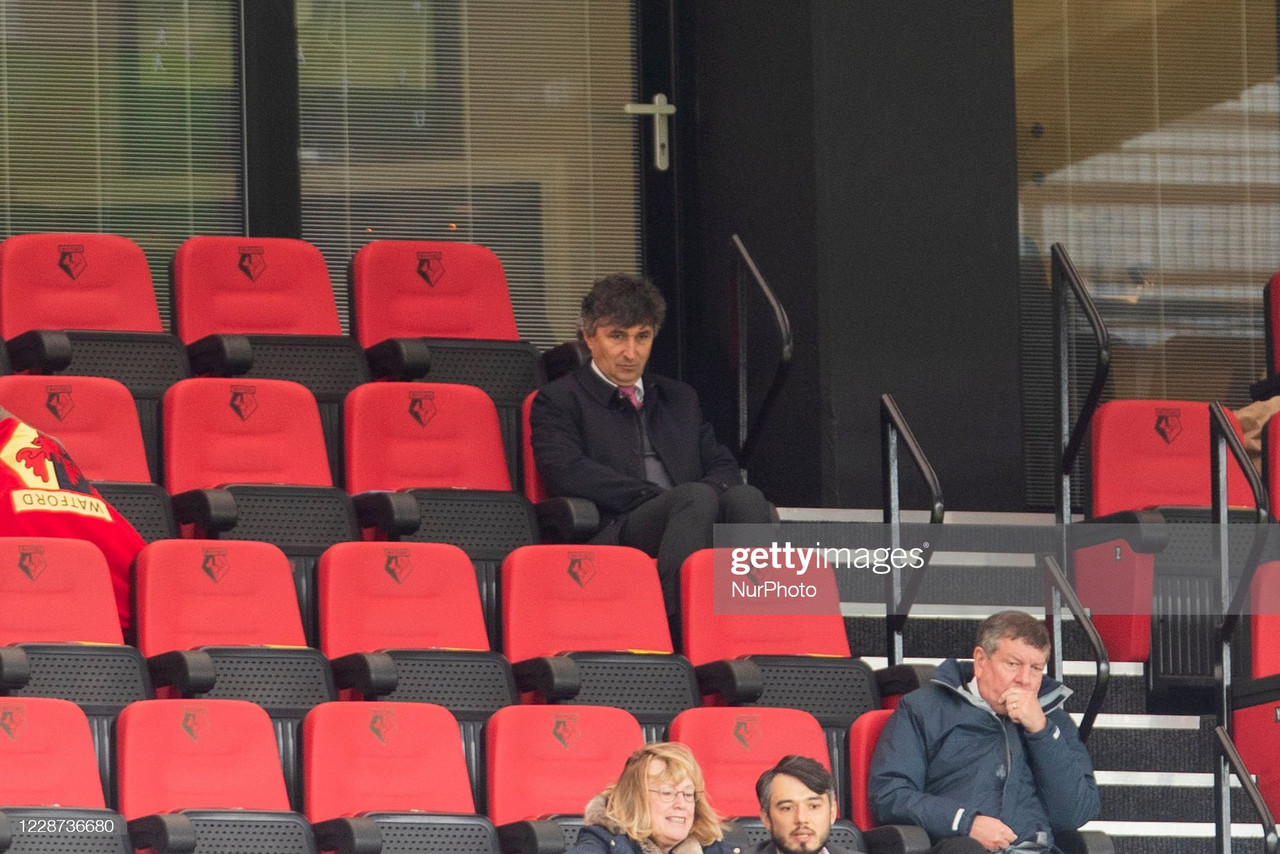 When Gerard Deulofeu slotted home past John Ruddy to give Watford a 3-2 win over Wolverhampton Wanderers at Wembley, Watford fans were in dreamland. Javi Gracia's side were on the cusp of European football, had an FA cup final to look forward to and welcomed some of the club's greatest talents to Vicarage Road.
Fast forward three seasons, and things could not be more different. Following a hammering in the FA Cup final to Manchester City, the Hornets have since been relegated twice, gone through nine managers and are struggling to get going in the Championship. The fan base is becoming restless and frustrated towards the regime, and many are ultimately fed up.
Questions of course have been asked of the players, the coaching staff and the board, but many are now recognising that the blame lies mainly at one man's door; Gino's Pozzo's.
Gino Pozzo's time at Watford started off strongly. A playoff final, two promotions, five seasons in the Premier League and an FA Cup final is a huge achievement for a club of Watford's stature.
However, things have taken a turn for the worse and a lot of this is down to the owner, along with chairman and CEO, Scott Duxbury, as well as director Cristiano Giarreta.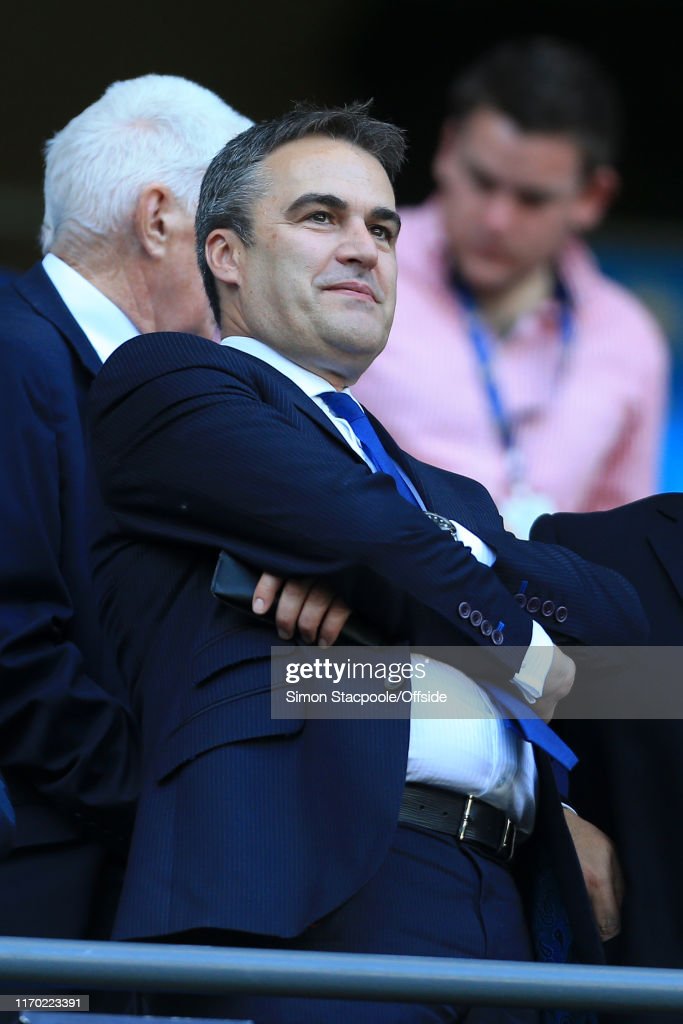 Over the last eighteen months or so, conversations and debates were beginning on whether Gino Pozzo was good enough to still be running the club. Some continued to back him due to his previous success, while some urged for the Italian to sell the club.
The sacking of Rob Edwards though has been the straw that has broken the camel's back for many. Fans want to see real change after Scott Duxbury told the Watford Observer that they would back Rob Edwards 'come hell or high water.' In hindsight, this statement has already been falsified.
From poor recruitment to the poor level of communication, Rob Edwards was not backed enough, and he is the latest man in a long line of scapegoats for Gino Pozzo.
The mood is therefore rapidly changing in the Watford fanbase. Here are a few reasons why:
Poor recruitment
The recruitment has been nothing short of abysmal over the last few seasons. Whether it was bringing in the unfit Ozan Tufan, the struggling Danny Rose or spending a large chunk of money on Maduka Okoye who is yet to make a league appearance, Watford managers have not been helped out at all by what they have at their disposal.
Additionally, handing out long term contracts to the likes of Christian Kabasele and Dan Gosling was not only ill-judged, but also used up important funds which could have been used on players.
The defensive area in particular has been neglected for years. Some of the players who are still at the club simply are not good enough and should not be playing at this level.
While credit has to be given for the recruitment of young South American talents such as Richarlison, Joao Pedro and Yaser Asprilla, the areas on the pitch behind them let the team down week in week out, and fans have had enough of watching the same errors every week.
Another problem is the clubs relationship with Mogi Bayat, who again was seen sat next to Gino Pozzo at Vicarage Road against Sunderland.
Pozzo has a strong working relationship with the agent, who has given the club multiple players over the years. There have been a few exceptions, but on the whole, these players have been incredibly poor.
Both morally and professionally, many Watford fans no longer want the club to have anything to do with Mogi Bayat.
The recruitment at Watford simply has not been good enough, and a lot of this comes down to Gino Pozzo, which is one reason why many fans want him to leave the football club.
Poor communication
Gino Pozzo has not participated in an interview since he bought the club in 2012. Then, he sat down with the Watford observer, but he has not been heard from in an interview setting since.
This has meant that Watford fans have been left in the dark over many of the decisions relating to the club, some of which have appeared as reactionary and pretty random.
As well as this, some of their statements have quickly been contradicted by their own actions. As previously mentioned, the club said that Rob Edwards would be backed and they would be patient, but that was short lived.
They also assured Watford fans in an official statement in 2020 that they would learn their lessons and they would not be repeated. They have done the opposite.
What fans are being told versus what is actually happening are completely different, resulting in mass hysteria and confusion within the fanbase.
Changing managers
Watford have become notorious for the revolving door at Vicarage Road.
Originally, the philosophy seemed to work, with the club securing their promotion to the Premier League in 2015 having had four managers that season.
However, while the owner continues to roll the dice over and over again, no attempt seems to stick and no head coach has been given the chance to build something at the football club.
Many hoped that Rob Edwards would be given that chance. He built a connection with the fans from day one when he told WD18 that he wanted to make the fans 'proud' and many were thus inclined to give him time, albeit his side started the season slowly.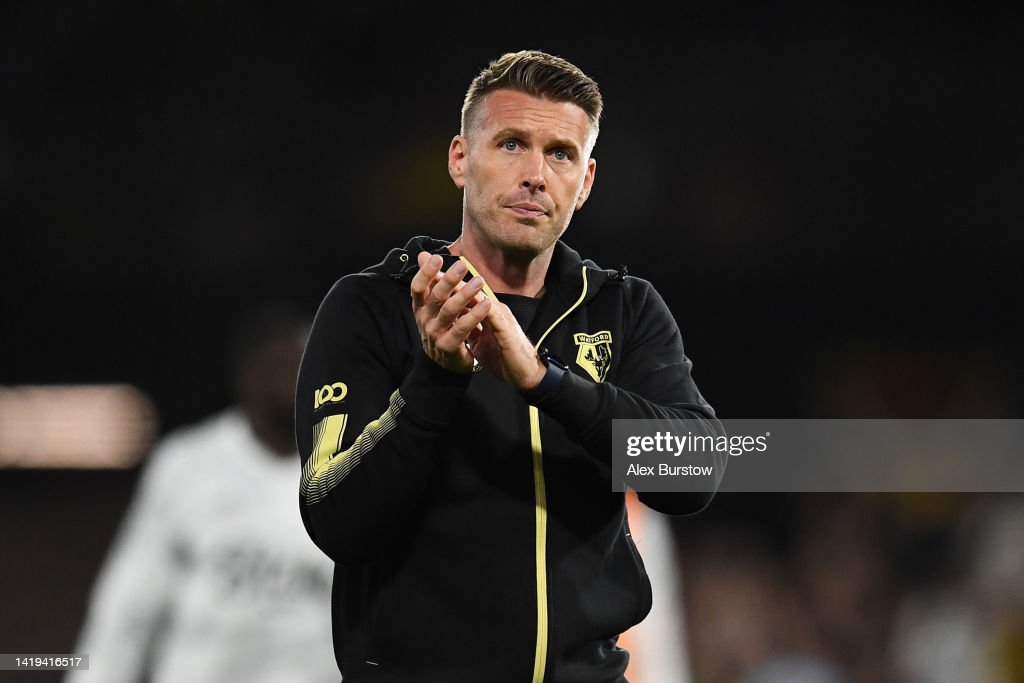 Edwards was given an impossible job. He was not backed sufficiently in the window, and was left short in key areas of the pitch, most notably in the right wing-back position.
It was in the back of many people's minds that his tenure was only going to end one way after a poor run of results, however everyone's eyes are now firmly on the board.
The head coach position at Watford Football Club is now irrelevant. Managers are given players picked by Mogi Bayat or players on long contracts at the club who simply do not belong there. It is Gino Pozzo controlling the squad at the start of every season, and managers are given the task of somehow fitting square pegs in round holes.
Will there be protests?
Conversations have already begun regarding peaceful protests from the Watford fans, notably on podcasts such as The Sunday Service and Do Not Scratch Your Eyes.
It can probably be expected that there will be banners in the away end at Stoke on Sunday, while chants calling for Gino Pozzo to leave will also probably occur.
Whether anything beyond that happens, time will tell, but many believe it is time for Watford fans to have their voices and their opinions heard.
Where now for Watford Football Club?
Slaven Bilic is the latest man to take on the impossible challenge of being the head coach of Watford Football Club. He has a sound pedigree, having guided West Brom to promotion previously.
While no game in the Championship is easy, Bilic will be hoping for a 'new manager bounce' so that he can boost Watford up the Championship.
During this though, unrest in the stands and on social media will also capture attention. Whether or not the board listens to this or not is a whole other matter.
In all likelihood though, Gino Pozzo is unlikely to change his ways. For real change to happen, he will have to sell the club.
Best of luck, Slaven Bilic.