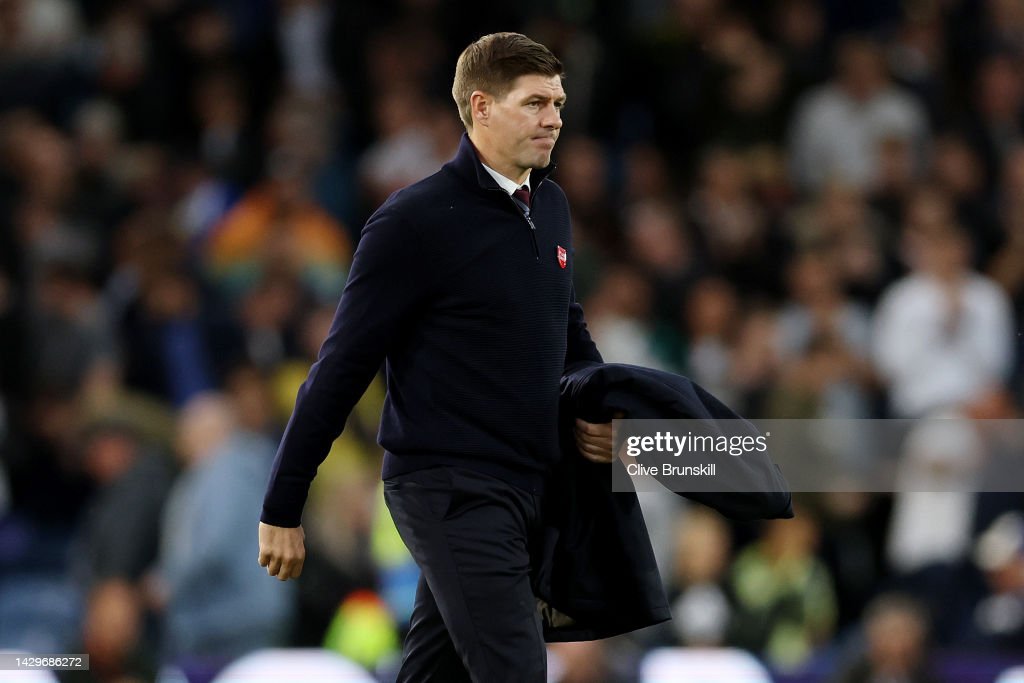 Steven Gerrard was "extremely frustrated" at his side's failure to take all three points in a game that was there for the taking.
Luis Sinisterra's dismissal shortly after the restart provided Gerrard's side a golden opportunity to take advantage of the game but they struggled to carve out any openings and could not break down Jesse Marsch's side.
The better chances were created by Villa, and they nearly grabbed a winner after Philippe Coutinho's volley bounced off the woodwork and Ollie Watkins failed to convert the rebound.
In a stop-start encounter, the game was dominated by the physical battle, with Stuart Atwell producing six yellow cards. There were more fouls than shots, which summarised the battle.
Gerrard was left puzzled that his side only took a point instead of all three.
On his analysis of the match
It was a disappointing result for the visitors given the circumstances, and Gerrard struggled to pinpoint how his side left Elland Road without the win on Sunday afternoon.
"I'm scratching my head and I'm frustrated and I'm sure the attacking players will be as well because we created more than enough to win this football match. Even at 11 vs 11 I felt that we had the more interesting moments.
"We will go away extremely frustrated because we know the three points were there for the taking."
On Villa's lack of goals
Only West Ham and Wolves have scored less goals than Villa (6) and when the significant investment in attack is taken into consideration, it certainly raises concerns.
"We need more goals. We need our attacking players to step forward and be more ruthless, be more clinical. We certainly have the talent, we certainly have the personnel to score goals but that tally is not enough so far this season and we know we have to collectively improve in that area.
"It's just taking one of the chances, we got into the right areas, our creation was good, our final pass was excellent. The cross from Leon Bailey to Phil (Coutinho) was good. The points were there, the chances were there, we just couldn't take one of them.
"We had 19 shots on goal and 12 inside the area so we need to be better. Leeds defended well and dug in and you would expect that but we created more than enough and it was that last bit that was missing.
"Six goals so far, we need to improve that tally, if we do, we will move up the league and get to where we want to get to but at this level you have to take big chances and we created more than enough today."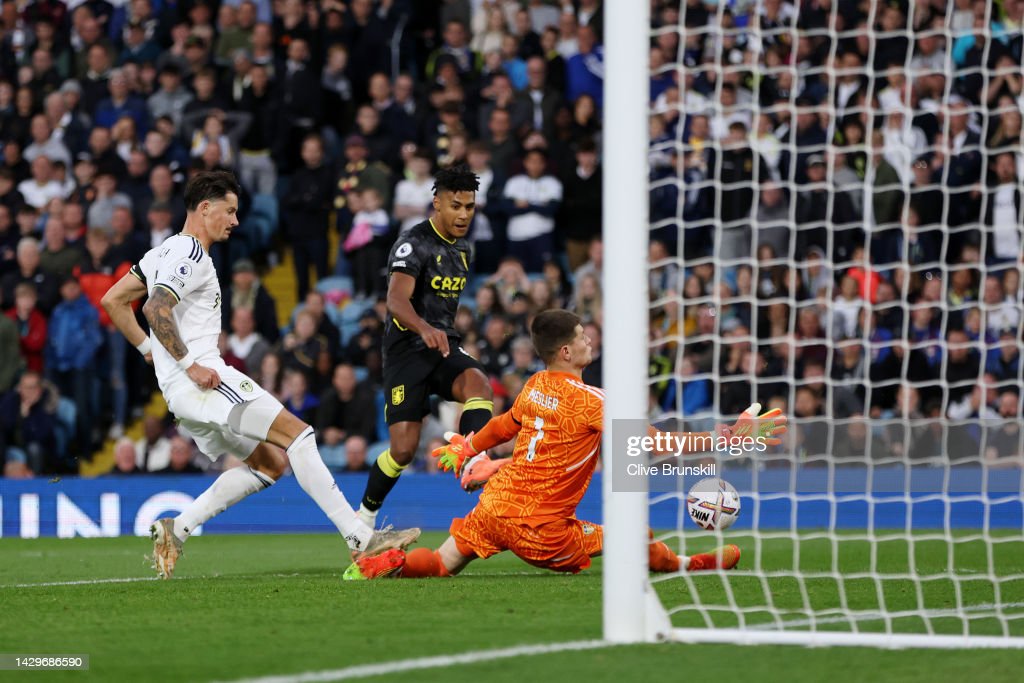 On whether or not Villa are improving
The manager seems to think so, and believes his side has had an upturn in fortunes. He admitted that it is a work in progress and there is still work to do, but Gerrard feels that his side are heading in the right direction.
"I think we've turned the corner. I wouldn't say we've gone from one level to an extremely higher level. I think there's tons of work to do".
"We're certainly defending better and looking organised. We were one goal away from you not asking that question, in reality, because you'd be asking a different question. We're close to that improvement but there's still tonnes of work to do. Tonnes".
On another defensive injury blow
Gerrard admitted that he is "fearing the worst" over Ludwig Augustinsson's injury after the full-back seemed to be clutching his hamstring before being forced off on his debut.
The left back joins Diego Carlos, Lucas Digne and Boubacar Kamara on the sidelines, leaving Gerrard without a natural left-back for the next few weeks at the minimum.
When asked after the game if Augustinsson will be missing for some time, the Englishman was not optimistic about the debutant being available again soon.
"Possibly, we'll scan him tomorrow. When you leave the pitch as early as that and you're holding that area you're fearing the worst so I expect it to be a hamstring.
"We've got a few issues in that area, it would be easy to feel sorry for myself but I'm not going to, I'm going to try and find the solutions, I know I've got the people and personnel to step forward and play out of their comfort zone.
"You've seen that again with Ezri [Konsa] playing at right-back, Ashley [Young] swapping again so we'll find solutions rather than worry about the problems."