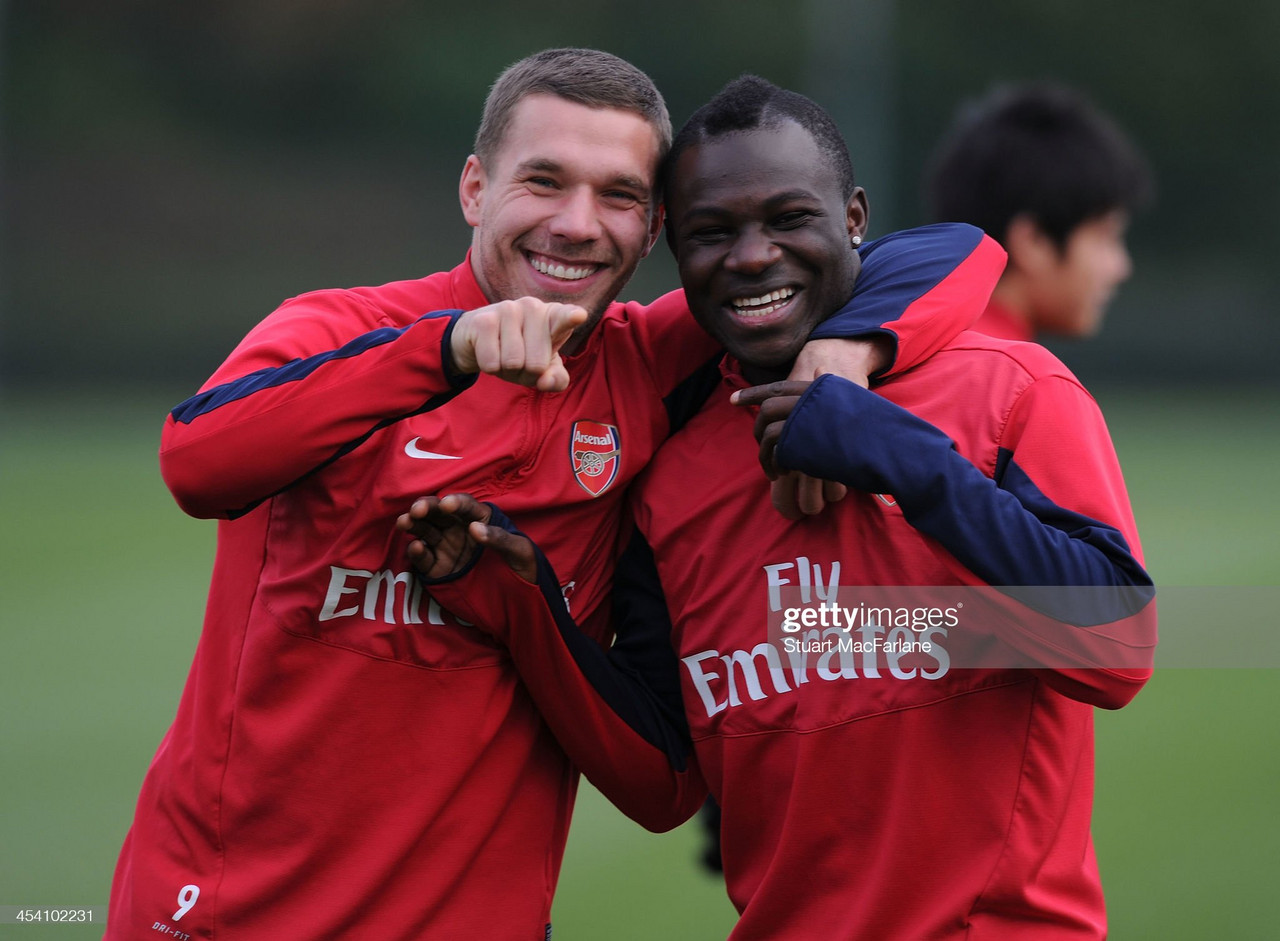 Kevin De Bruyne has been described as "the perfect midfielder you could ever ask for" by former Arsenal man Emmanuel Frimpong as he sat down with BettingSites.co.uk to discuss Football, his venture into YouTube with KSI, and Music Videos.
"De Bruyne is the perfect midfielder and is better than Ozil ever was"
It's no mistaking the quality that Belgian midfielder Kevin De Bruyne, who scored a stunning goal in Manchester City's 3-1 win at the Emirates back in January, has

The ex-Fulham midfielder, who played with Mesut Ozil at Arsenal, is often compared to Kevin De Bruyne, with the German and Belgian's play styles so similar. Frimpong however, knows where his loyalties lie.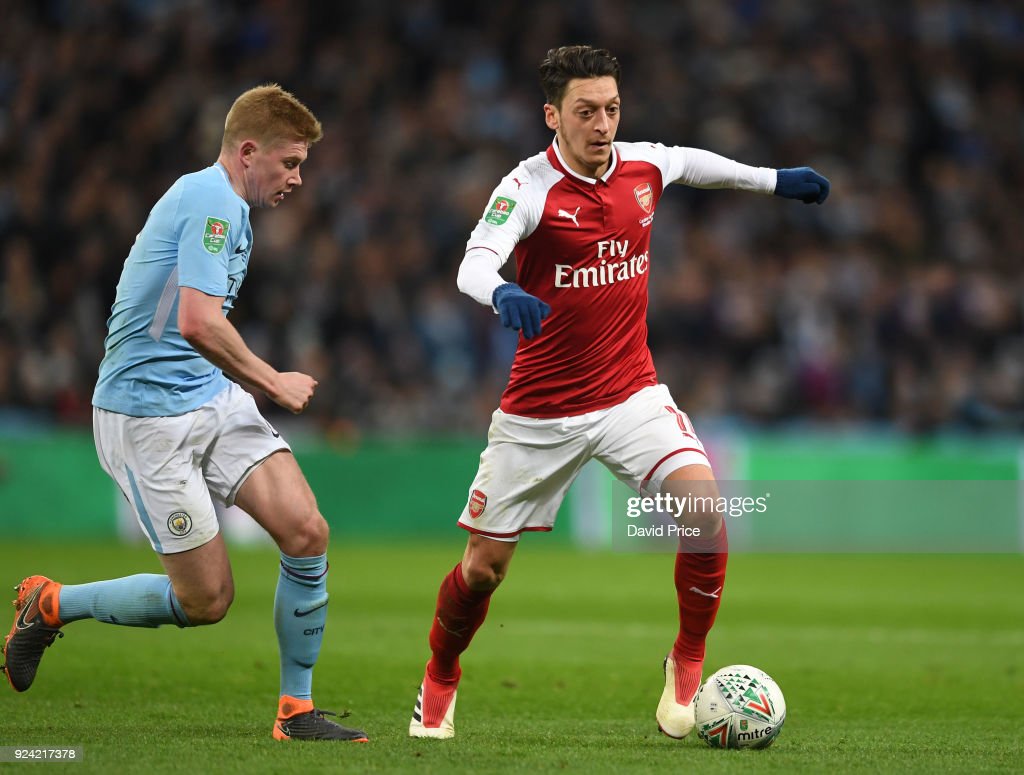 "No, Ozil was not better than Kevin De Bruyne. De Bruyne is the perfect midfielder that anyone could ask for, he is strong, fast, uses his left and right foot, has unbelievable vision, scores goals, works hard and is a top professional."
"Ozil was great for Arsenal but he could have had a longer career in La Liga"

When Ozil joined the Gunners in 2014, and by the time he left in 2021, 254 appearances, Four FA Cups, One Community Shield, 44 goals and 79 assists later he was widely considered as one of the clubs icons having formed a formidable bond with Alexis Sanchez. Ghanaian International Frimpong however thought that the midfielder could've improved the longevity of his career with a different move.

"Ozil could have had a longer career if he stayed in the Spanish league because the Premier League is so high-paced. Let's not forget what he did for Arsenal, he was outstanding. It did not end well when Mikel Arteta came in and demanded more work from Ozil, he was not used to that and the change didn't work for him. Unfortunately he had to leave the club. Ozil is one of the best players of the last 10-15 years no doubt."

"I would love to film a music video with Marcus Rashford and Jesse Lingard"

Arguably, Frimpong gained more of a cult hero status for his actions off the pitch to football fans in England. He appeared in a music video of 'Leave it Yeah' with Lethal Bizzle which at the time of writing has 2.3 million views on YouTube. Frimpong has now revealed who he would now like to film a music with from today's football world!

"I would like to make a music video with Marcus Rashford because he looks like a guy who likes to have a good time and represents himself very well. Jesse Lingard is another player I'd like to make a music video with, I can imagine being in a studio with him and having a good time.
"Bukayo Saka would be too shy to do a music video, he's calm and relaxed where as I'm outspoken and energetic."

"KSI Never paid me for our FIFA YouTube Videos"
Another reason as to why Frimpong was a 'cult hero' was his appearances playing FIFA with Youtube sensation KSI back in the early 2010s. His appearances with the YouTuber turned boxer were excellent viewing and along with Adebayo Akinfenwa are sighted as a huge reason to KSI's popularity in the early stages of his You Tube career.

Whilst KSI might have seen and reaped the rewards of the midfielder's showings on his channel, Frimpong has himself revealed that he never earned a penny from the videos, but has a tremendous respect for the now boxer from where he has come from, to what he does now.

"I did make videos with KSI around 12 years ago, when he was coming up in the YouTube scene, and now he's done very well for himself. We don't talk because we're not close friends but follow each other on social media because we have previously worked together. If I did message him, I think he would be humble enough to message me back, but we have nothing to talk about! I congratulate him and wish him even more success because what he's done and where he has come from is amazing."
"KSI didn't pay me for the last couple of FIFA videos I did with him years ago, so I might have to give him a message and ask for it now! I always looked to work with people who were talented like KSI, but I don't think we can have another round of FIFA because he's moved on from that type of content."

Credit to BettingSites.co.uk for the interview. Please gamble responsibly. Gamcare.com provide a free service for help.