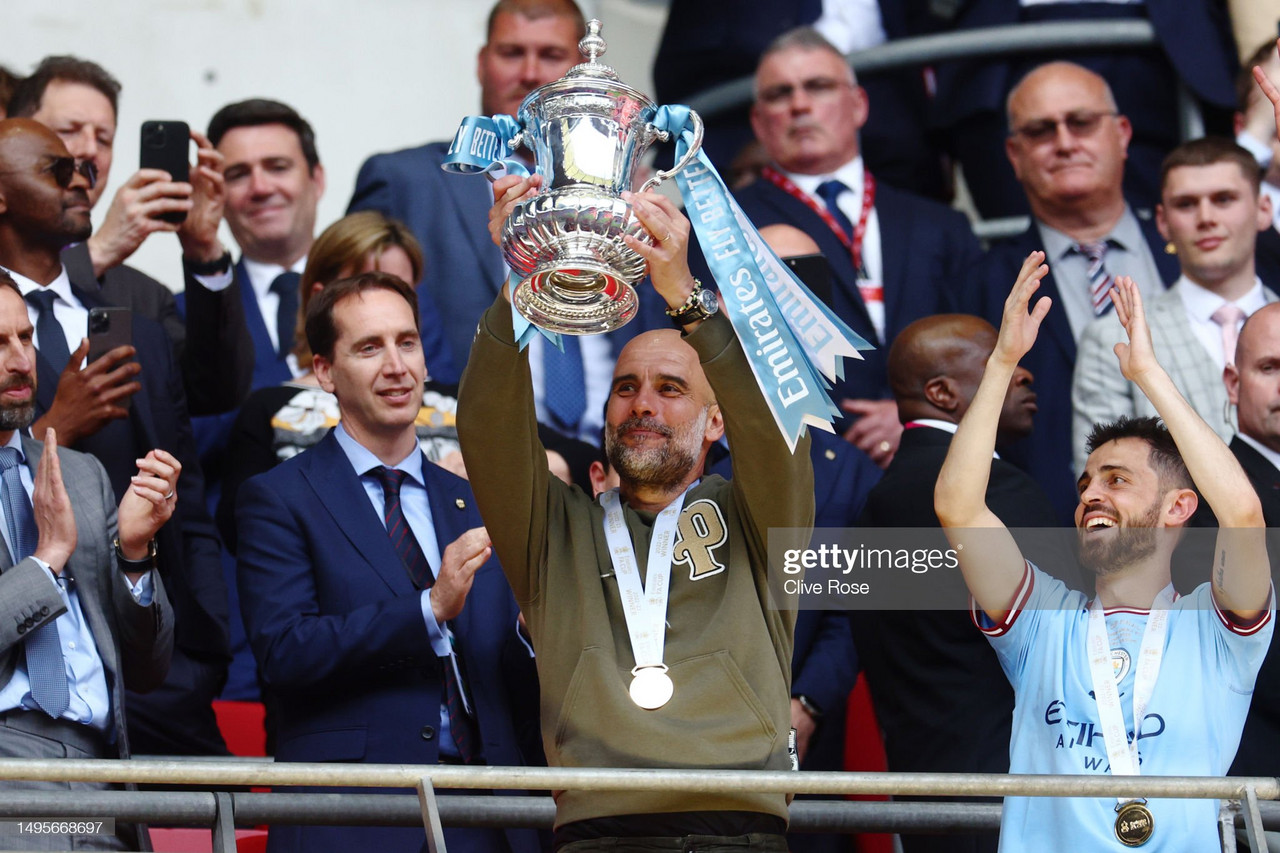 Pep Guardiola lauded Manchester City captain Ilkay Gundogan after his two goals against Manchester United at Wembley Stadium meant City won the FA Cup for the seventh time in their history.
The Spanish manager was full of praise for the German midfielder, whose brace has put his side on course for the treble - a feat only achieved previously in English football by their rivals, the Red Devils.
When asked whether this would result in a new contract being agreed for the 32-year-old - whose current deal runs out this summer - Guardiola made his feelings clear.
"He knows what I think," said the former Barcelona manager - a potential destination for Gundogan. "Maybe some of you know, we are neighbours. Not like United are our 'neighbours', but we are neighbours.
"We have lived on the same floor for many years so he's a close friend of mine. Txiki [Begiristain, Man City's Director of Football] is working, and hopefully we can do it because the season he has done is just exceptional.
"Being part of the important moments ... don't forget Aston Villa [last season] the two goals he scored, or this season many, many times scoring important goals, showing how important he is for many, many reasons."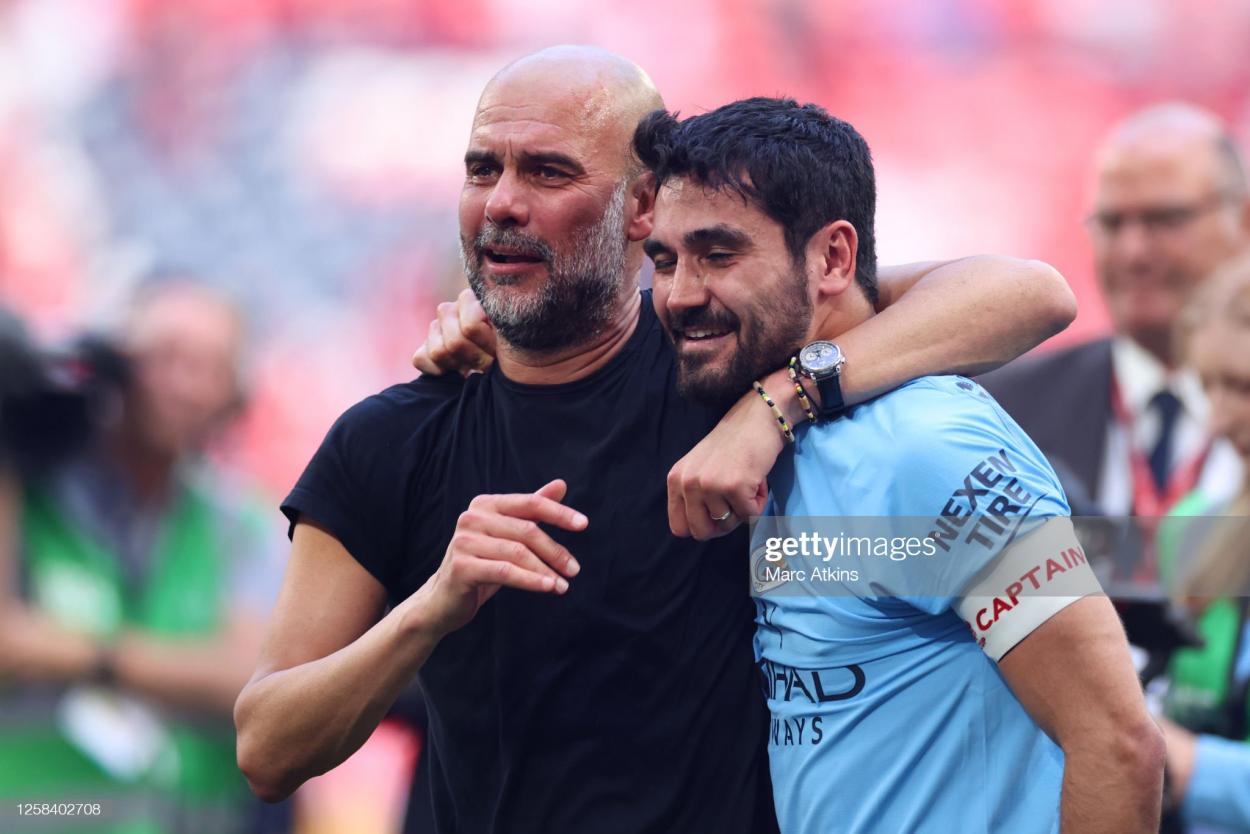 Being the first ever Manchester derby FA Cup Final, the excitement inside Wembley was palpable amongst both sets of supporters, albeit with contrasting fortunes by the final whistle.
There had been some worries about trouble between fans prior to the game, but it was broadly good-natured, something that Guardiola was keen to praise when discussing the importance of the FA Cup.
"I like this competition, the FA Cup," he admitted. "[I] congratulate both supporters, United and City, in how they behaved, and the atmosphere was fantastic - it was a lovely day, which finished perfect for us!"
"What a privilege"
Whilst lifting this trophy is in and of itself an important achievement for Man City, their thoughts will now inevitably have already turned to their final game of the campaign, taking place next Saturday in Istanbul.
They have never won the Champions League before, but if they were to do so by beating Inter in the final it would provide the finishing touch to their already glistening trophy cabinet.
Pep, however, stressed the importance of not getting ahead of themselves when thinking about their ambitions, remarking, "I think about what we have to do to beat Inter. I spoke with the players many times: forget about the outside.
"The only way to have a chance to win the Champions League is focus on what we have to do in the game - don't focus on the consequences of win or lose. As much as possible we are going to do that."
As already mentioned, if they were to get past their Italian opponents in a little under a week's time, it would mean they complete a remarkable treble, having already lifted the Premier League, and now the FA Cup, this season.
For much of this year Pep has batted away questions on such a topic, maintaining that it was best to take things one game at a time - now though, with the possibility so close, he showed his desire to do so.
"What a privilege," Guardiola proclaimed. "We are one game away. More [important] than the treble is the fact we can win the Champions League. We have won already FA Cups, we have won Premier Leagues...
"For me I would say it's incredible, remarkable, that in three years [we have been in] two Champions League finals and one semi-final. That is incredible.
"But in the end, we have to win it. So far we have done many, many good things, but I said to the players: you have to put the pressure on yourselves.