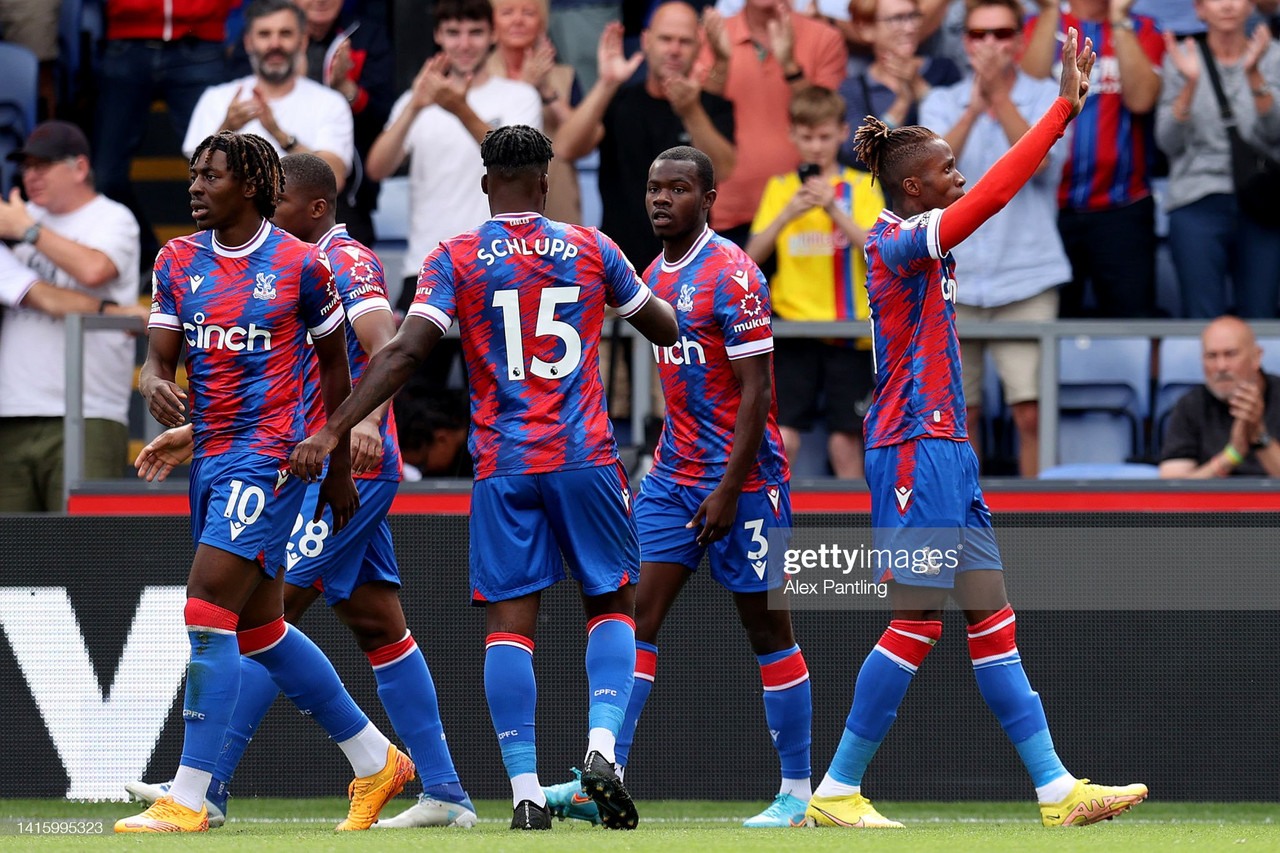 Crystal Palace will open their 2023/24 Premier League campaign with a tough trip up north to take on Championship runners-up Sheffield United.
The match is scheduled to take place on Saturday the 12th of August.
The Eagles then welcome Arsenal to Selhurst Park for their first home game of the season - a fixture which mirrors their 2-0 opening day defeat of last season.
Palace round off their first five matches of the season with away trips to Brentford and Aston Villa, as well as a home tie against Wolverhampton Wanderers.
There is still no clear indication of who will be in charge of Crystal Palace going forward, so it's hard to gauge just how well they will get on in the new campaign.
With a young and exciting squad full of players such as Eberechi Eze and Michael Olise, the Eagles will have a good chance of making a soaring start to the 2023/24 Premier League season.
The South London side's arguably most challenging month comes in December when they face Liverpool (H), Manchester City (A), Brighton (H) and Chelsea (A) all in the space of 18 days.
Palace will end their season with by hosting Aston Villa at home on Sunday the 19th of May.
Crystal Palace and Brighton fans will both be looking at when their two teams meet in the A23 Derby.
The two sides first meet at Selhurst Park on Saturday the 23rd of December, with the reverse fixture being scheduled to take place on Saturday the 3rd of February.
Palace fans will also be keeping their eyes on their more local London rivals.
London derbies against Chelsea, Arsenal, Tottenham, Brentford, West Ham and playoff winners Luton will all offer some feisty affairs throughout the season.
August: Sheffield United (A, 12th), Arsenal (H, 19th), Brentford (A, 26th).
September: Wolverhampton Wanderers (H, 2nd), Aston Villa (A, 16th), Fulham (H, 23rd), Manchester United (A, 30th).
October: Nottingham Forest (H, 7th), Newcastle United (A, 21st), Tottenham Hotspur (H, 28th).
November: Burnley (A, 4th), Everton (H, 11th), Luton (A, 25th).
December: West Ham (A, 2nd), Bournemouth (H, 5th), Liverpool (H, 9th), Manchester City (A, 16th), Brighton (H, 23rd), Chelsea (A, 26th), Brentford (H, 30th).
January: Arsenal (A, 13th), Sheffield United (H, 30th).
February: Brighton (A, 3rd), Chelsea (H, 10th), Everton (A, 17th), Burnley (H, 25th).
March: Tottenham (A, 2nd), Luton (H, 9th), Newcastle United (H, 16th), Nottingham Forest (A, 30th).
April: Bournemouth (A, 2nd), Manchester City (H, 6th), Liverpool (A, 13th), West Ham (H, 20th), Fulham (A, 27th).
May: Manchester United (H, 4th), Wolverhampton Wanderers (A, 11th), Aston Villa (H, 19th).
*All Premier League fixtures are subject to change.