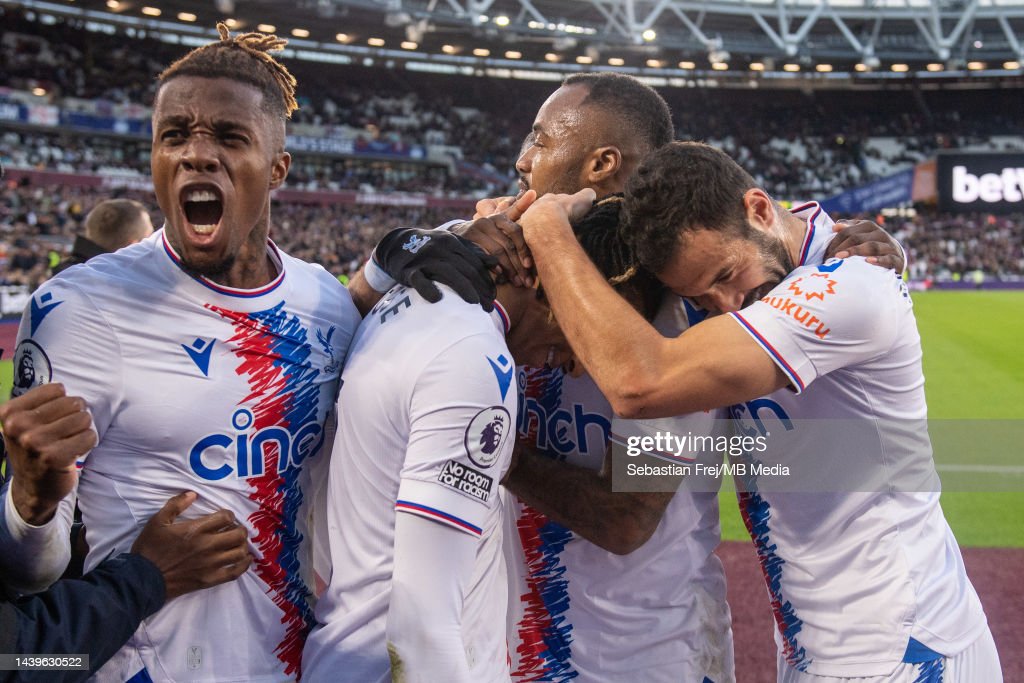 As many of you are aware, for the first time ever, the World Cup is being held during the winter, as opposed to during the heat of the summer. This gives many clubs an opportunity to regroup with a lot of their players who haven't gone to the world cup, before restarting after Christmas.
For some teams, this break will be welcomed with open arms, with some players needing to recover from injuries, and others needing to find their form again. Other clubs will be cursing the break for putting a stop to them potentially putting a good run together.
Crystal Palace have just two players at the World Cup – Joachim Andersen (Denmark) and Jordan Ayew (Ghana). This means that the majority of their side are getting a rest and recovery period in the middle of the season. This could be crucial in having a positive second half of the season, with fatigue sure to impact a lot of international players' performance.
Before this season began, viewers were expecting a decent return from this young Palace squad come May, after showing real glimpses of quality last season in the Premier League and FA Cup.
Let's consider how it's gone so far.
The Highs:
With five wins so far this campaign, and sitting in a respectable 11th in the table, picking high points of the season are relatively easy compared with some other seasons in the Premier League.
To start, the first win for the Eagles came after three games, against a tame Aston Villa side. Wilfried Zaha scored twice and Jean-Phillipe Mateta netted the third to top off a comfortable 3-1 victory. The first win of any season will be fondly remembered, and this instance is no different due to the manner in which the game was won.
A more recent high point comes from Michael Olise; he sent the away end at the London Stadium into raptures when he curled a 94th minute winner into the back of West Ham's net. This goal came at the very end of a tense, scrappy game, and provided a lot of relief to all Palace fans watching, who deservedly came away with three points.
The Lows:
The most obvious low so far this season was the 2-1 home loss to Chelsea. After Conor Gallagher committed to Chelsea over the summer, scoring a 90th minute winner against the team he was on loan to last season broke a few hearts in the stands.
With the goal being so good, it left many Palace fans wondering if we could have done more to tie him down permanently. However, what goes around comes around, and Palace have certainly been on the right side of other late goals this season.
Another low point this season is the 3-0 away loss to Everton. A game I still don't know what went so wrong. A day to forget for all Palace fans and players, with little to no creativity on display, whilst the defence made Gordon appear to be playing like a prime version of Eden Hazard.
After this result for Everton, they won zero out of four games before the break, scoring once. Take from that what you will.
What next?
Boxing day signals the start of the second part of the season, and Patrick Vieira will be hoping that his squad can put a good run of results together.
The margins between each place in the table are so small that every point gained can change the course of the season. Another issue that Palace have is conceding late goals which end up costing valuable points. If they can eradicate this from their game, more results should follow.