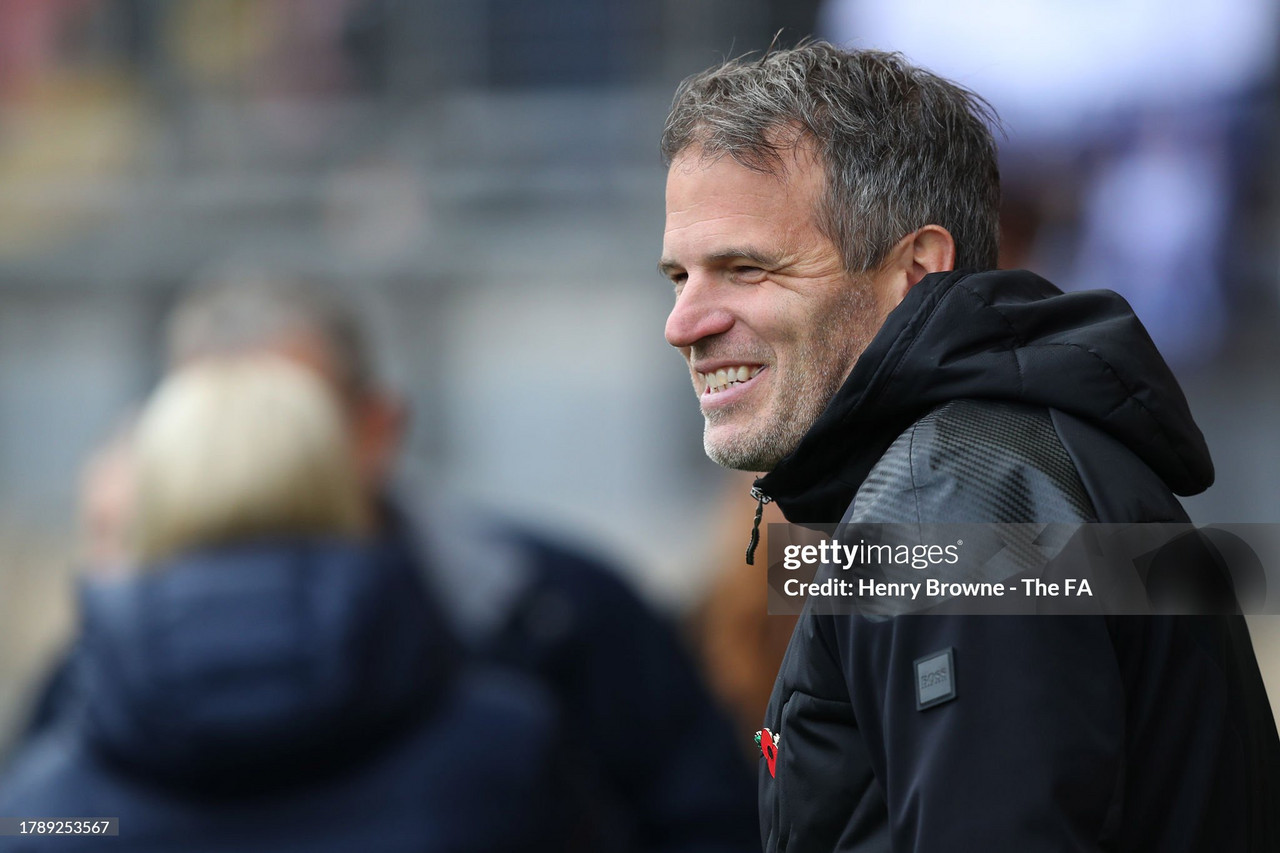 Tottenham take on Leicester on Sunday at the King Power Stadium, with Spurs aiming to remain in the top four, and Leicester looking for their first win in four games.
Spurs come into this game off the back of a draw at home against Liverpool, with a first half goal from Celin Bizet Ildhusoy being cancelled out by a second half Sophie Roman Haug equaliser.
Leicester, on the other hand, come into this game following three losses, one of which being a 6-2 defeat to Arsenal last weekend.
Robert spoke to the media ahead of the clash.
Olga Ahtinen Injury
The Spurs midfielder suffered what looked to be a horrible injury in the Lilywhites fixture against Liverpool last week, being taken off on a stretcher. Vilahamn eased fans nerves, ruling out the ACL fears.
''We did the scan, it was a tough duel and she was in a lot of pain but we were lucky there was no ACL, it's only an MCL, so she will be doing some recovery for a few weeks and hopefully be on the grass soon after the New Year. You always expect the worst so it's good to hear that it wasn't the ACL.''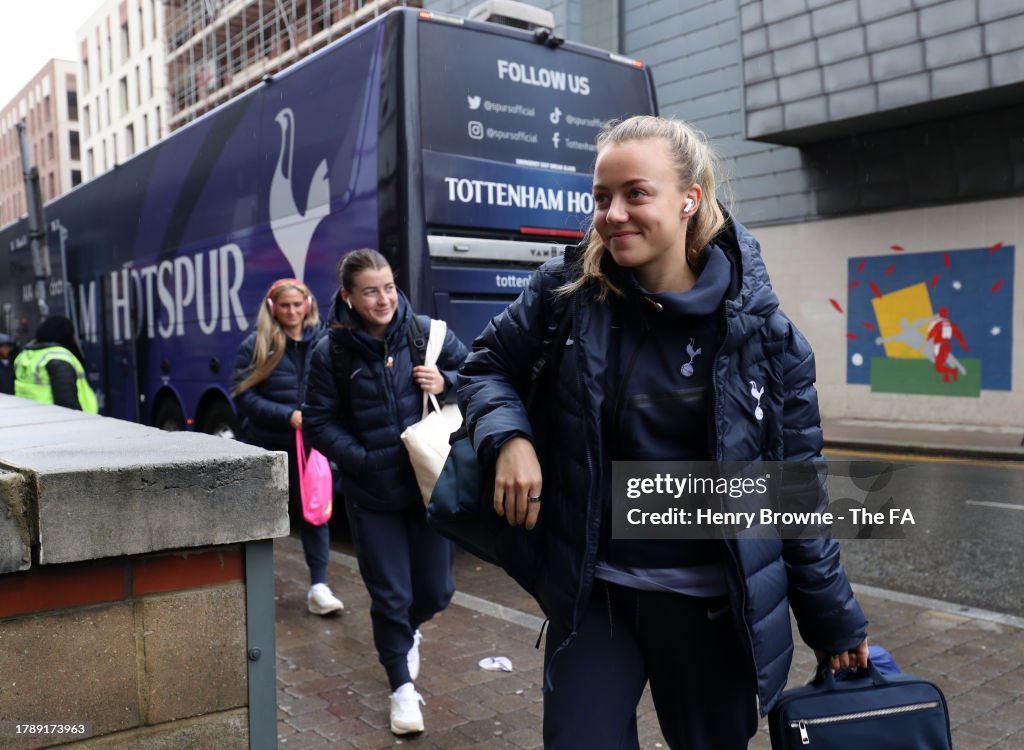 Although still out until January, it's a positive to know that it is not as bad as initially deemed.
Briefly in terms of other team news, Robert mentioned that ''Bethany England is following her plan but she's not there yet''.
Eveliina Summanen New Contract
It was announced on Thursday that the Finland international had signed a new contract with the club, keeping her there until 2026. She signed for the Lilywhites in January 2022 and has since defined herself as a key member of the squad and has made 43 appearances so far.
Vilahamn couldn't praise Eveliina enough when asked about the importance to tie her down to the club.
''When I came here I was very impressed by her, she's a great person and player. She's played every minute for me so for me to create this relationship and building this team around her is important. Now I know she's going to be here for a few more years so for Tottenham and me it's a really good thing. I'm happy that she wanted to stay.''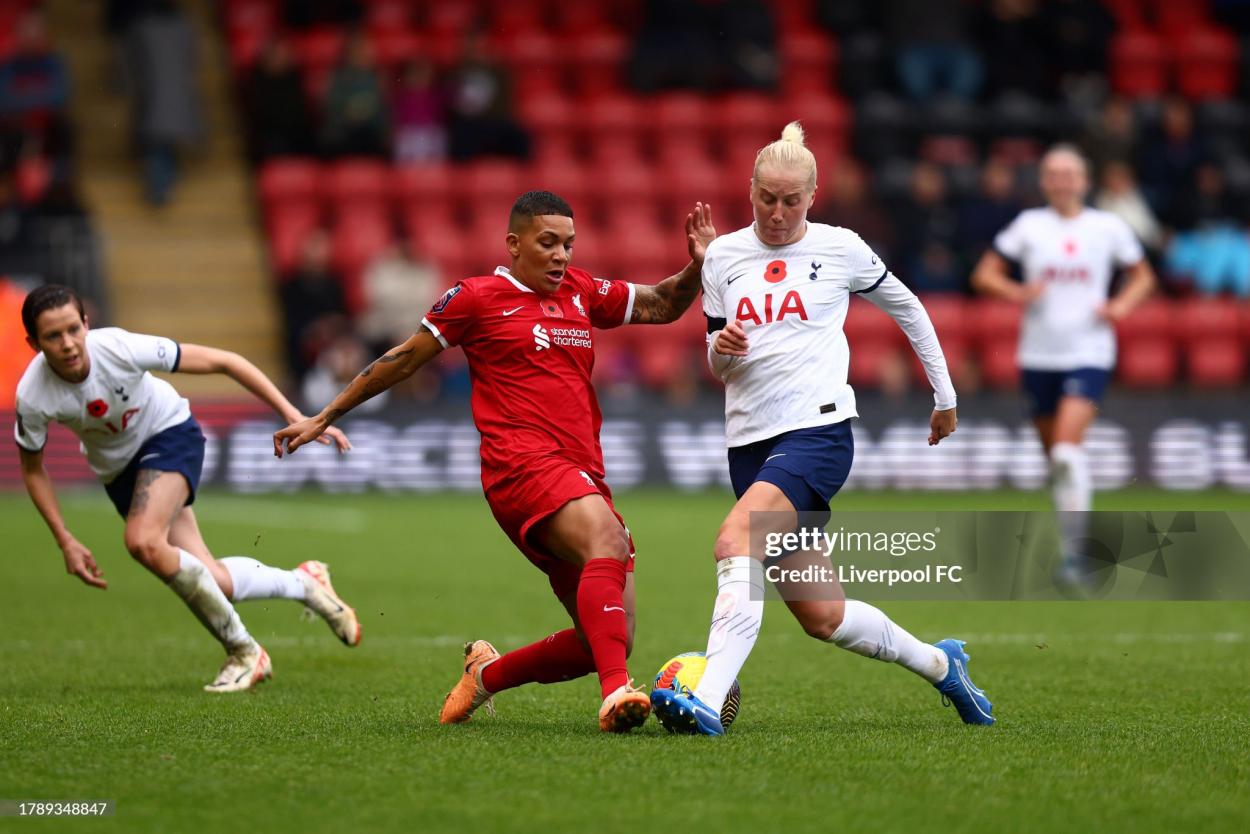 Following the gaffer's strong praise for the midfielder, he was then asked if he believed there was more to come from Eveliina. He explained how good she has been for the team so far, but stated that he thinks she can become even better, and possibly even the best at her role in the league.
''Her potential is enormous and if she dared to make more dangerous passes then she's going to be even better. If we can push her to be even more brave and push forward and raise the tempo then I think she could be the best number 6 in this league.''
Learning Points
Spurs have had an outstanding start to the season, currently sitting at fourth in the table. Vilahamn went on to speak about the different phases the squad have encountered so far this season, beginning with the 'surprise' phase where no one expected them to do as well as they have.
''I think we were getting into a phase where we were surprising everyone at the start. We went into the next phase where people expect us to play a certain style and the opponents try to deal with that. I'm happy where we are when people are changing formations every game to try to stop us. Unfortunately they succeeded in the last two games so I think we're going to the next phase. How we can be more sharp in some situations to go for more goals and how to be more sharp and defend when the opponent tries new stuff against us.''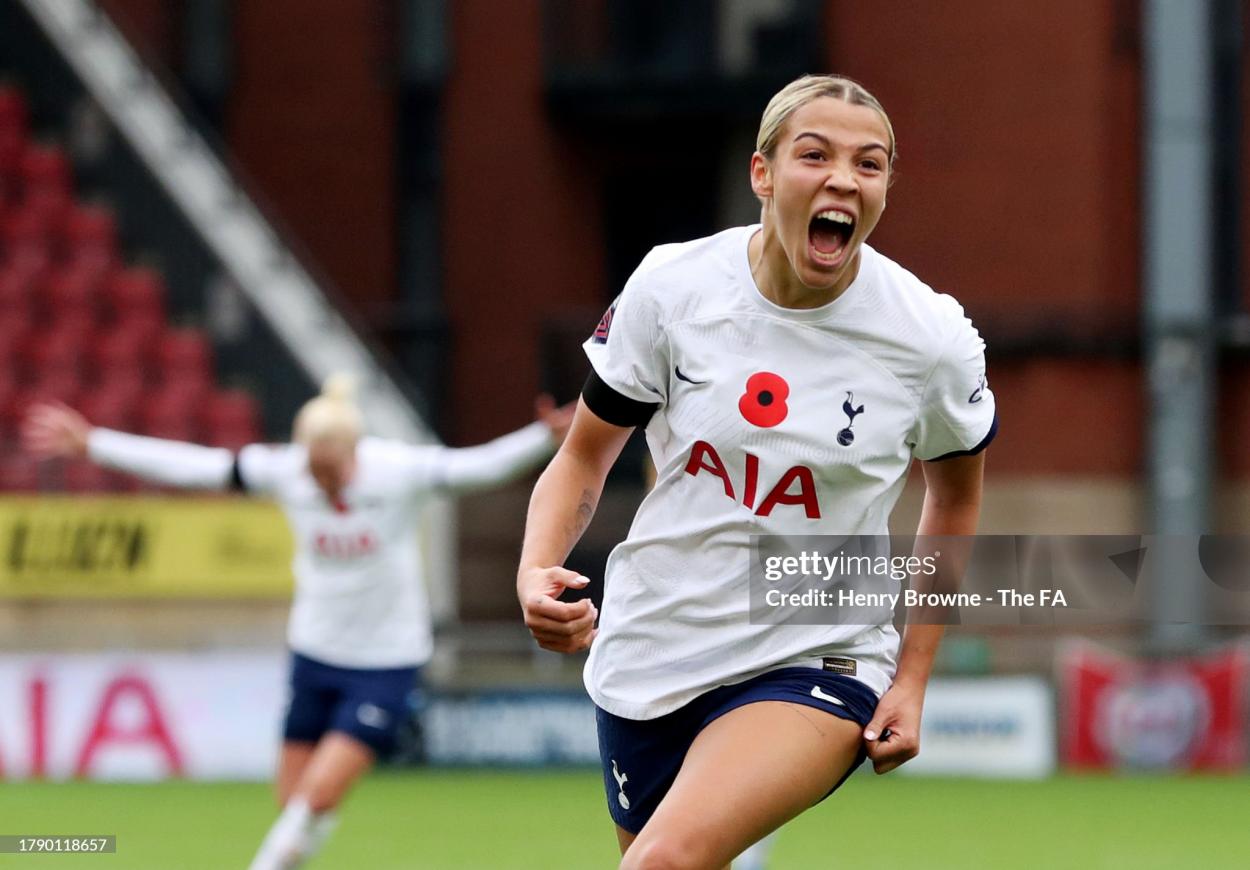 The previous two games being spoken about there is Liverpool and Everton at home; two games in which Robert explained he felt expected to win. It's impressive to see a Spurs side who finished in the bottom half of the table last season be disappointed with two back to back draws and be so hungry for points, as seen in their table position.
Vilahamn went on to explain that he is not put off by the past two results, and he is very happy with where his team is at and their performances.
''This is a part of the journey and I'm still very happy with the performances and the way we play so although the results aren't the best the past two games but the performance is good and we create chances. We look like the way we want to play and the players are taking steps. It's a part of the journey and I'm not stressed about it.''
Tottenham face Leicester on Sunday 19th November at the King Power Stadium, with a kick-off time of 3pm.