Jose Mourinho will begin his Manchester United reign with a pre-season friendly against Championship side Wigan Athletic at the DW Stadium.
Mourinho, who held his first press conference as United boss yesterday, will make the short journey with his side to Wigan on Saturday 16 July.
This will be the clubs' first scheduled pre-season game, and the Special One will be going back to a stadium which holds many great memories for United fans.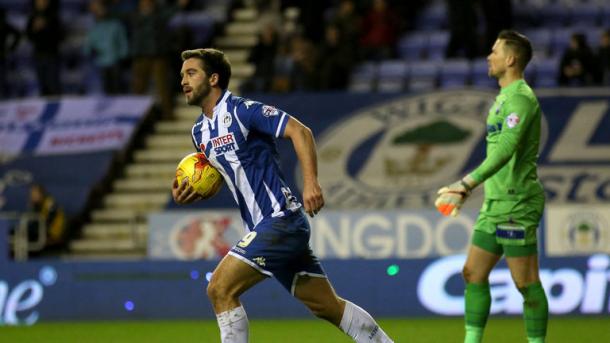 Wigan will be Mourinho's first game in charge
The Special One, who has recently brought in his third signing of the summer, will see his side in action for the very first time at the DW Stadium.
Henrikh Mkhitaryan has today signed from Borussia Dortmund, and Zlatan Ibrahimovic and Eric Bailly will also be looking to take part and make good impressions at their new clubs.
"The first game against Wigan is very important as I am going to have some players I don't know very well who I am bringing into the first team," Mourinho told United's club website.
The United boss said that he doesn't know the Latics well, but he has full trust in Nicky Butt and John Murtogh, and he believes it is important to bring youth through to the first-team.
Mourinho added: "Obviously I am going to work closely with them and I'm going to have to trust them when they say we have a few players who, in a couple of years, can be first-team players."
Busy pre-season ahead
Following the game against the Latics, United will fly off to China, as they take on Borussia Dortmund in Shanghai on 22 July, and that is followed three days later by a huge match with bitter rivals Manchester City in Beijing on 25 July.
Pep Guardiola and Mourinho will lock horns once again in front of a sold-out crowd in the Bird's Nest before they take on Galatasaray in Gotherburg on 30 July.
Wayne Rooney's testimonial match against Everton is on 3 August is the last pre-season game as such, with United set to take on Premier League champions Leicester City in the Community Shield on Sunday 7 August.