Manchester United captain Wayne Rooney believes that Paul Pogba has unfinished business at the club, ahead of the midfielder joining on a world-record deal from Juventus.
Pogba is said to be really close to a return to Old Trafford according to multiple reports in a world-record deal four years after he left United for the Serie A club after failing to sign a new contract.
Rooney says that Pogba liked a tackle in training
When Pogba was at the club the first time around, Rooney remembers Pogba very well and admits that he is looking forward to reigniting the physical battles he had with Pogba during previous training sessions.
Speaking to the Daily Mail, Rooney said that Pogba was "one of those players" that when you were in training with him he "would just hurt you" as he wasn't afraid to get stuck in. It could have either been a "knee in your side" or he would "bump into you" but Rooney feels that he didn't think Pogba "meant to do it."
Rooney continued to say that "you didn't even need to get into a tackle" with him but all you had to do was "go next to him and you'd find an elbow" which was how he trained. Rooney though says that if Pogba comes back then he is "looking forward to that again" as he is the kind of player that you want in your team.
Rooney excited about the possibility of Pogba joining United
The move to Juventus has made Pogba a better player and he is a player that is wanted by many clubs so it is not surprising that Jose Mourinho wants to bring him to United.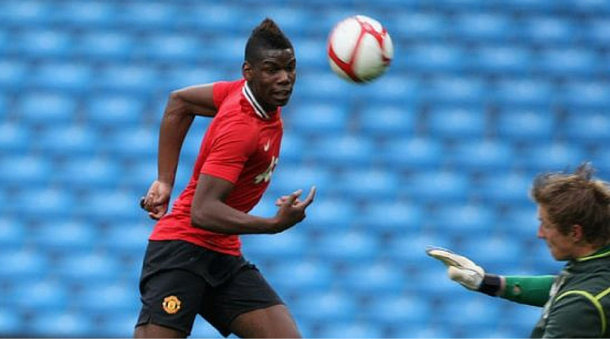 Rooney for one feels that signing Pogba would be a big statement of intent from the club as he feels that the midfielder is a top-class player that can take the team to the next level.
Rooney says that Pogba has "gone up a level" since he left United and he hopes that he is "going to want to return to United" and prove to the world that he's is a "top-class player." The striker went on to say that if Pogba is "excited to play for us, we'll be excited to have him back" as Rooney is sure that the midfielder will feel that there is "unfinished business" at United that he will want to put right.