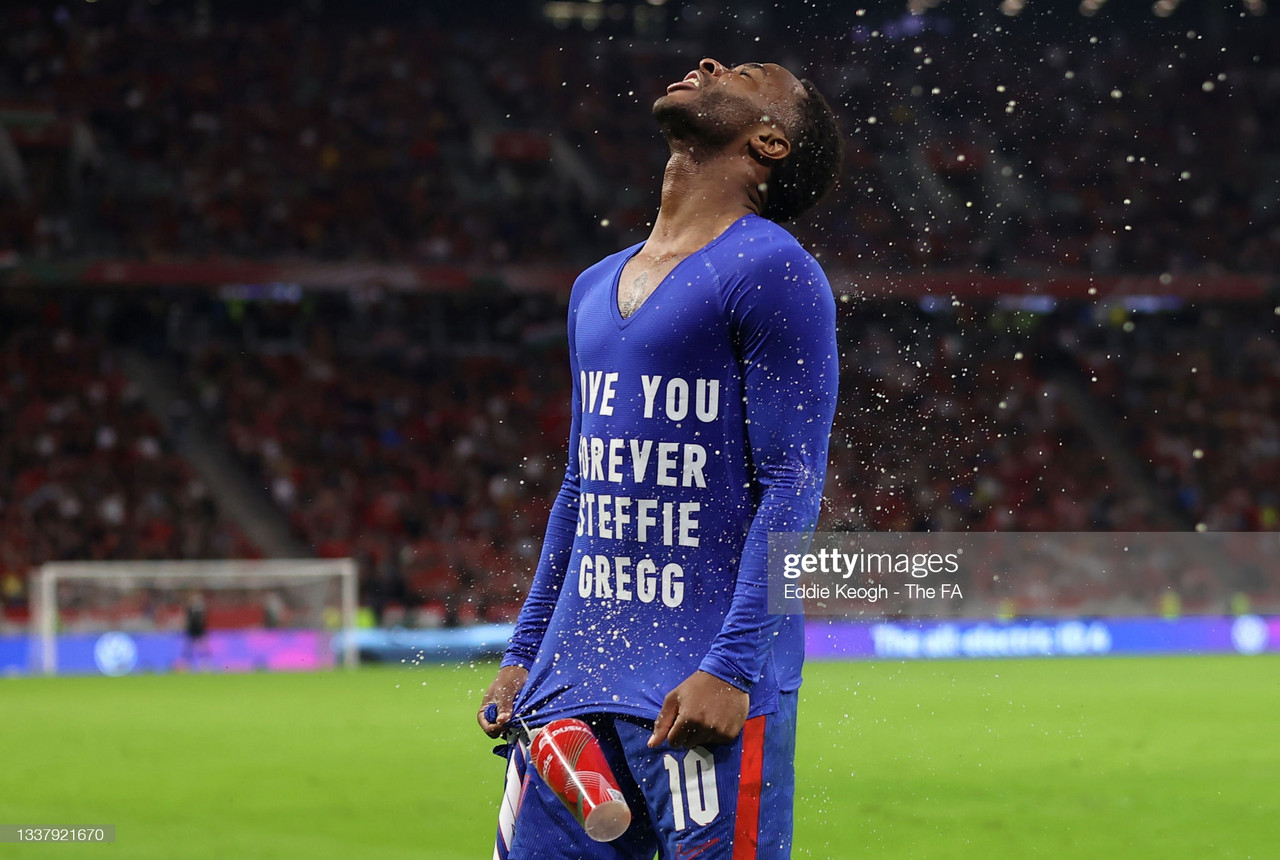 Despite England putting in a stellar performance against Hungary, the on-field brilliance was disrupted by vile, disturbing racial abuse aimed at Gareth Southgate's side.
Let's evaluate last night's action.
It is a sorry world we are living in when Thursday night's racist abuse came as no surprise whatsoever.
There were talks before the game that England's players were set to be subjects of racial abuse and this proved to be true before the game even started.
As The Three Lions took the knee to campaign against racism and discriminatory behaviour, large portions of the crowd at the Puskas Arena intensely booed the gesture – further highlighting just why England and many other teams continue to take the knee.
Hungary had already been told to play three home matches behind closed doors in UEFA competitions due to "discriminatory behaviour" by their fans throughout Euro 2020, with one of those games being suspended for two years.
And surely they are now set to face more punishment after racist abuse marred last night's game between themselves and England.
Not only did the Hungary fans boo the England players taking a knee, but the scenes turned even more ugly in the 55th minute when Raheem Sterling put the visitors ahead.
As the Manchester City forward celebrated his opener, missiles and cups were thrown at Sterling and his teammates, which was shortly followed by countless monkey chants.
The racist gestures and noises only escalated when Sterling fell over next to the home fans, with the monkey noises getting increasingly louder.
Jude Bellingham was sent to warm up in the latter stages of the match but was subject to further racist abuse. The Borussia Dortmund man showed maturity and composure by merely smiling back at the fans – although this is something that he should not have to do.
When asked about the hostile scenes after the game, Southgate said:
"There's no more this group of players or staff can do in the fight against racism. Other people have got to take the right action to try and make progress.
"Our players can't do anything more than they have done in the past two or three years in trying to get the right messages out, take the right stands, and it's for other people to protect them. It's for me to protect them in the main, but for the authorities to protect them as well.
"They shouldn't have to be subjected to any form of racism. There's a balance in the crowd. As we know at home not everybody causes problems. Tonight our anthem was really respected remarkably well.
"It's not fair to criticise all the Hungarian fans. A lot were very generous and behaved extremely well. The individuals that are responsible need to be dealt with. I think there's some evidence that people have been filmed and we've got to hope the authorities deal with that in the right way."
And although the Hungarian fans' actions were clear to see on Thursday evening, the problem doesn't just lie within them.
When England players took the knee in friendlies at the Riverside Stadium against Romania and Austria in June, a section of their own supporters booed the action.
Racism in our own country was shown yet again when Marcus Rashford, Bukayo Saka and Jadon Sancho were sent vile messages on social media platforms after the final penalty shootout against Italy.
The year is 2021, and unfortunately Thursday's game was only one example within an ocean-full of examples that've highlighted how racism remains to be a haunting topic; one that is getting progressively worse in many ways.
Serious action needs to be taken, otherwise the issue will continue to spiral out of control.
Inexcusable racism took away the focus from England running riot in Hungary. Goals from Sterling, Harry Kane, Harry Maguire and Declan Rice should have been celebrated.
But until racism is eradicated from football and every other aspect of the world, the football itself must remain secondary in our concerns.