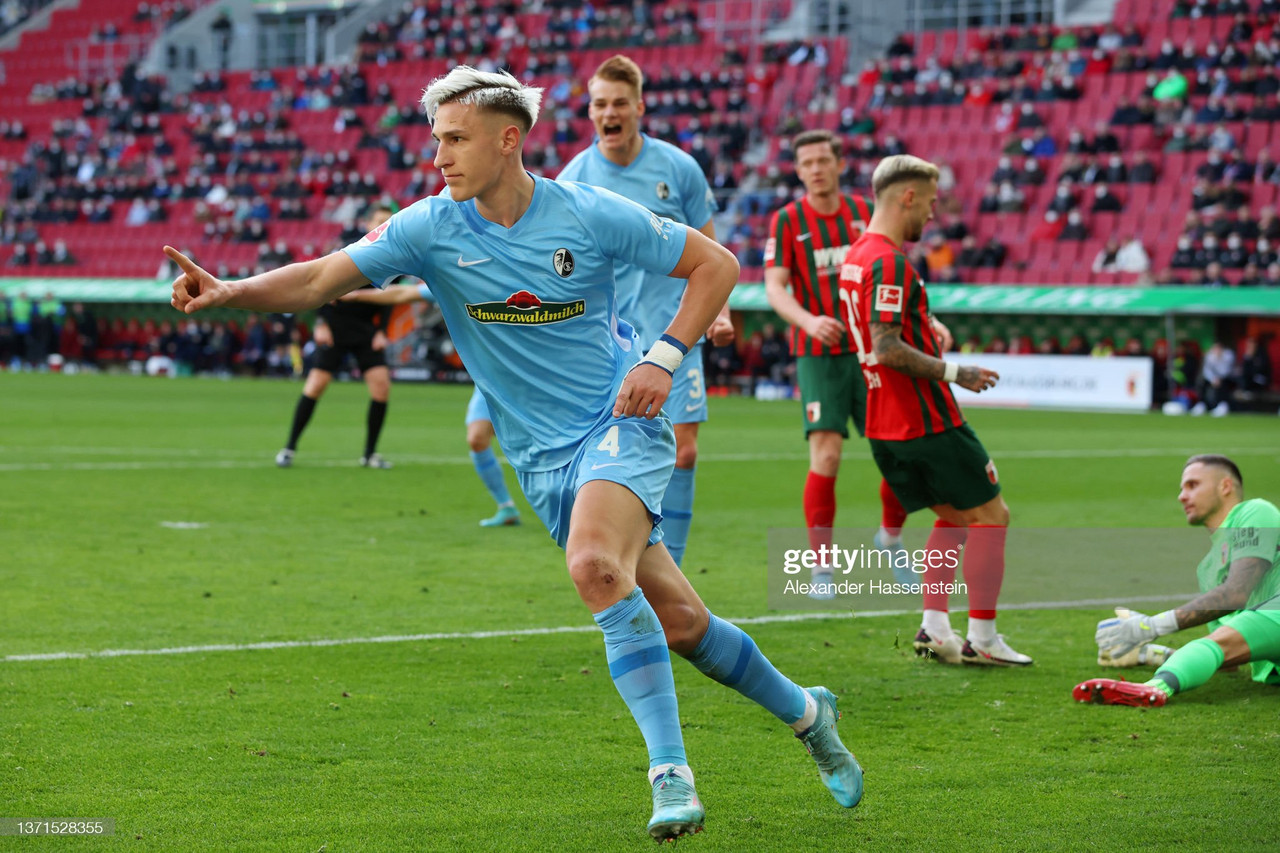 There was a lot of excitement around Borussia Dortmund the past few days as they announced the signing of Niklas Süle from Bayern Munich as well as Nico Schlotterbeck from SC Freiburg.
Niklas Süle will sign with Borussia Dortmund for four years after his contract with Bayern Munich expires at the end of the season, while Nico Schlotterbeck also signed a contract that will keep him at the club until 2027. The signings come after a bad season defensively from Dortmund during which they did not have enough squad depth and Mats Hummels started to struggle as a result of his age.
Niklas Süle
Süle started his career at his local hometown club Rot-Weiss Walldorf. After spending a couple of years playing for them he was scouted and signed to the youth team of Eintracht Frankfurt, however, he only played a season for them and was released. He was then signed by SV Darmstadt 98 where he played for half a year before leaving to join the youth setup at TSG Hoffenheim.
Süle made his debut for Hoffenheim during the 2012-13 Bundesliga season in a match against Hoffenheim, he would go on to appear two more times that season. However, his performances in the few matches were so good that the following season he became an integral part of Hoffenheim's defense as he played 25 times and got himself four goals to help his team finish the season in ninth place.
Süle continued to impress the following season playing every single minute of Hoffenheim's opening 14 Bundesliga matches, However, over Christmas he suffered anterior cruciate ligament injury and as a result missed the rest of the season.
Süle bounced back strongly from his injury during the 2015-16 season and played all 33 matches although his side only finished 15th. Finally in 2017 after helping Hoffenheim finish fourth the previous season Bayern decided to sign Süle for £18 million.
Süle immediately went into the Bayern team and managed to score the first goal of the 2017-18 Bundesliga season, Süle also made his champions league debut that September as he played for Bayern against RSC Anderlecht. He would go on to feature nine times in the champions league and play 27 matches in the Bundesliga that season managing to add to the goal he got on the opening weekend of the season. He also got his first taste of silverware as Bayern won the Bundesliga title that season beating FC Schalke 04 by 21 points who finished second.
Süle continued to win trophies with Bayern over the next few seasons. During the 2018-19 season, Süle helped Bayern win the German Super Cup, scored a vital goal against Werder Bremen that helped keep them top and win the Bundesliga and on top of that, he also managed to win his first DFB Pokal. During the 2019-20 season, Süle also won the champions league.
His brilliant performances meant he was and is still a mainstay in the German national team setup. He made his debut for the men's senior side in 2016 coming off the bench against Finland and was selected by Joachim Low two years later to be part of Germany's 23-man squad for the Fifa World Cup in Russia. So far Süle has made 37 appearances for the national team and has scored one goal.
Nico Schlotterbeck
Unlike Süle, Nico Schlotterbeck had a family with a history in football as his father Niels Schlotterbeck had a modest 16-year professional career before he retired in 2001.
Schlotterbeck started his career with the youth academy of Stuttgarter Kickers up until U15 level. He then spent a year in the academy of VfR Aalen before deciding to join Karlsruhe in 2015. Schlotterbeck showed such great promise that he played the 2016-17 season in the U19 Bundesliga despite not even being 17.
That following summer SC Freiburg decided to sign him and he had an immediate impact as he helped their U19 team win the U19 DFB Cup in 2017.
As a result for the 2018-19 season, he was promoted to the club's reserve team who played in the fourth tier of German football however, he impressed so much that he also made his Bundesliga debut in the same season coming on a as a substitute on matchday 25.
Finally, during the 2019-20 season, Schlotterbeck was promoted to a first-choice starter but was sent out on loan to Union Berlin to gain experience. His form for Union earned him a call up to the Germany U21 squad where alongside players like Karim Adeymi he helped them win the U21 European championship.
This season so far Schlotterbeck has shined for Freiburg becoming an integral part of their defensive setup. Schlotterbeck has got four goals so far and has already made his senior international debut for the German national team and will be hoping he can help his team secure a place in the champions league before leaving at the end of the season.
How they will fit into Dortmund's team next season?
Borussia Dortmund will have a very different lineup next season but the question is how will Süle and Schlotterbeck fit into the team. Dortmund's standard formation this season has been 4-2-3-1. However, while the formation is supposed to help a team cope defensively it has had the complete opposite effect on Dortmund. Although Dortmund have managed to score 80 goals so far this season, they have conceded 50 which is part of the reason why they did not make the title race against Bayern tighter.
It has to be said that Dortmund had a lot of injuries meaning they had to change their defensive personnel but, they also lacked real quality and depth. Mats Hummels is a great defender but he is getting old now and is struggling to cope with the pace of games in particular teams with fast attackers. While Manuel Akanji is a decent defender but is prone to making mistakes.
As a result of next season, Dortmund will likely keep the same formation with Akanji firmly set as starter but rather than Hummels it will either be Süle or Schlotterbeck who will fight for the other center back position. However, what these two defenders have that is completely different from the other defenders in Dortmund's squad is that they can play multiple positions. For example, Süle can play right-back if needed as he had done a couple of times for Bayern this season, while Schlotterbeck is comfortable playing in a back three, giving Dortmund more defensive options.
The signing of Süle for free and Schlotterbeck for €20 million by Dortmund is a really smart piece of business and will hopefully close the gap to Bayern next season. Who knows, maybe they'll even win the Bundesliga.