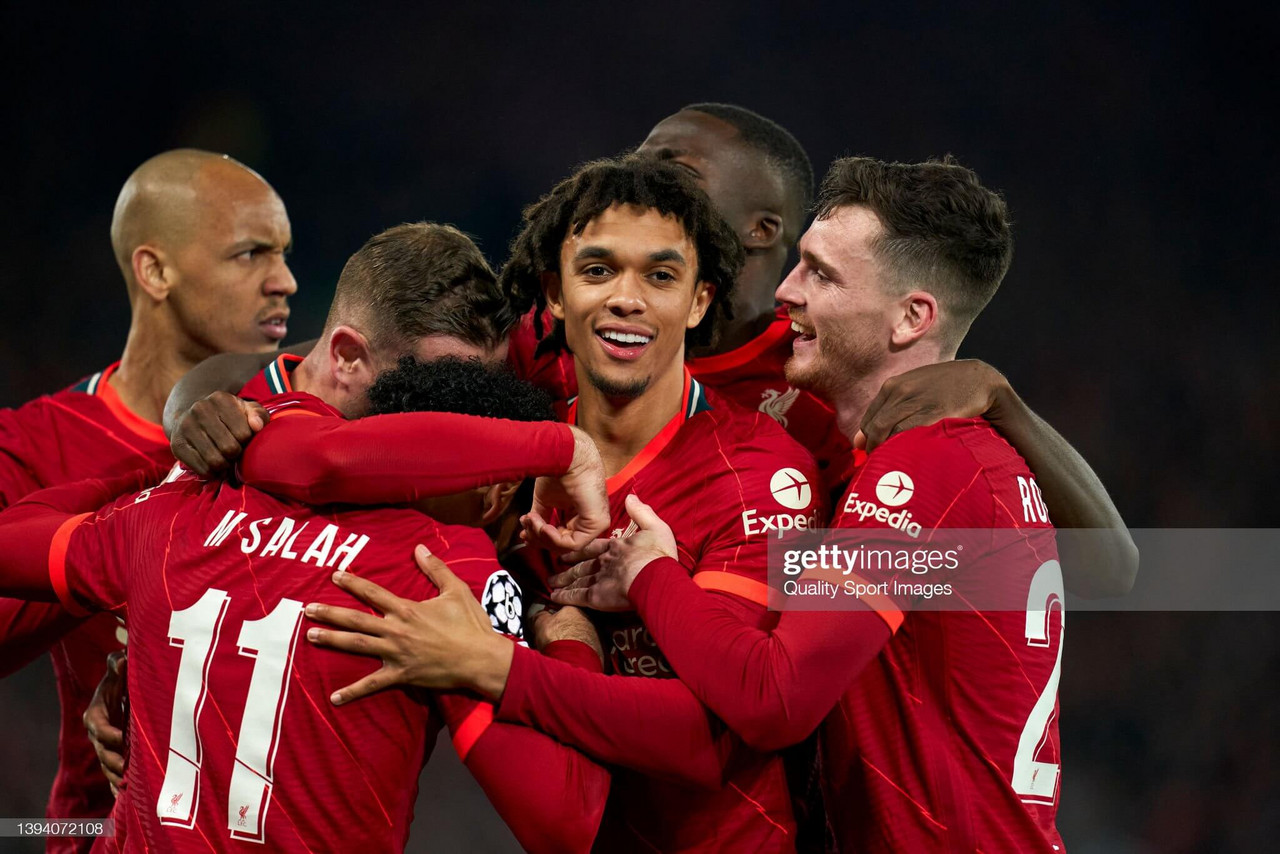 It was only a few seasons ago that these Champions League semi-finals at Anfield were frenzied affairs. Think of the first-leg against Roma in 2018 when Liverpool ran out 5-2 victors in a madcap match: two goals ahead by half time, five up by the 70th minute and then pegged back somewhat to a slightly more nervy three-goal lead in the final 10 minutes.
Also, there is the remarkable comeback when Barcelona came with a 3-0 advantage from the first game but Liverpool miraculous whipped up a barnstorming 4-0 second leg to progress from what is regarded as the European night at Anfield.
On both of those occasions, when Liverpool progressed to the two Champions League finals that Jurgen Klopp has led them to, the home side were on edge. That was the time when Klopp's Liverpool were exhilarating but still slightly flawed. They would hound opponents, tire them out and submerge them beneath a wave of their high-octane energy, but still give them a chance.
Well, this third Champions League semi-final in five seasons was rather different, more serene. Maybe it was down to the opposition; Unai Emery's Villarreal came here to contain high-flying Liverpool and try to take the tie back to Spain with a chance of progressing into the Paris showpiece — something which they couldn't manage in their one and only previous appearance at this stage in 2006.
Half of frustrations
Villarreal, despite the bright and effervescent colour provided by their travelling throng, were muted. Particularly in attack where they only had one shot all game, and none on target. That's the joint-fewest shots in a Champions League semi-final — along with Inter Milan versus Barcelona in 2010 — since the data became available in 2003-04.
Emery's players were far more focused on their defensive job, which stood them in good stead despite a few nervy moments in the opening half. Such resolve dissolved, however, when Jordan Henderson's cross from the right flank was deflected into the Villarreal goal, over Geronimo Rulli, for Liverpool's opener on 53 minutes. A mere 113 seconds later and Sadio Mane had stabbed home a second.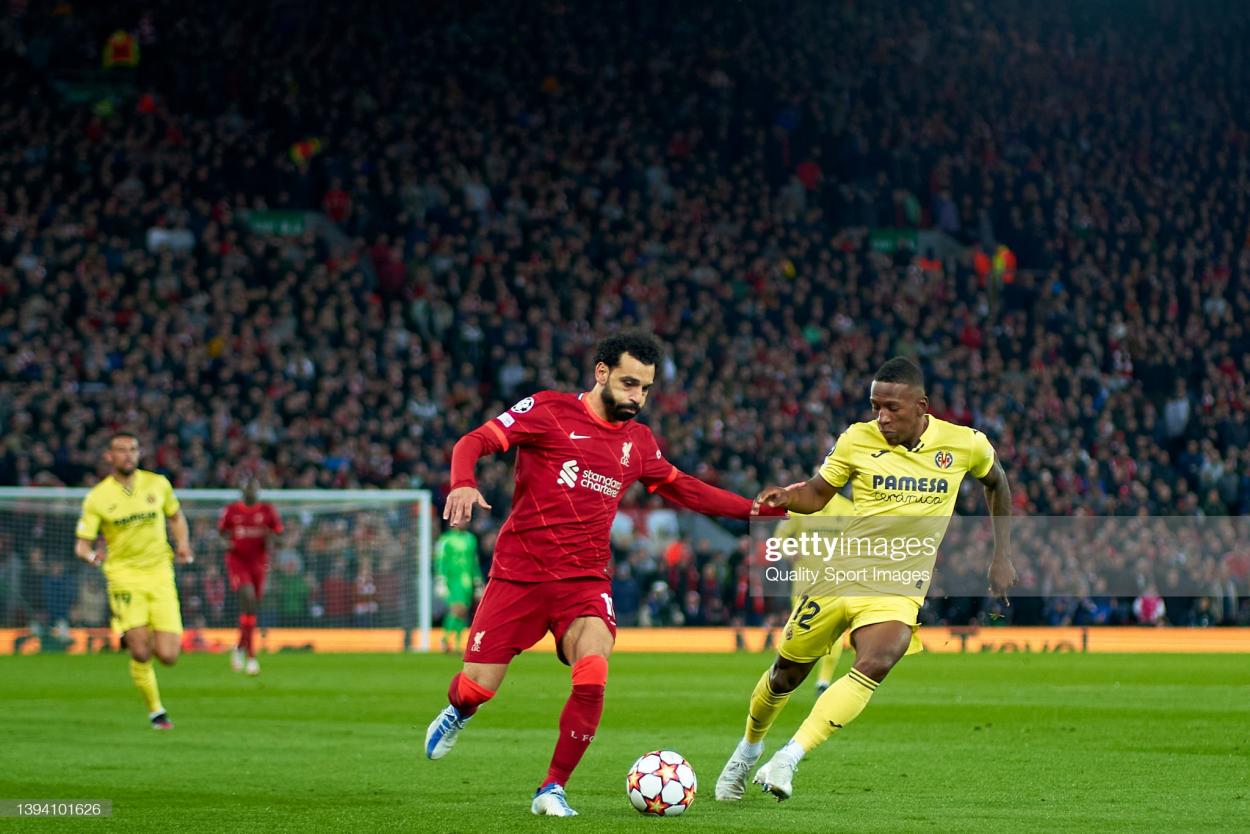 From there, Villarreal's job looked a difficult one — even though Liverpool couldn't find a third which would have surely put the tie to bed.
However, what stood out most was the calm and collected manner in which Liverpool dealt with a somewhat frustrating first period. Rulli took every chance to waste time at goal kicks, the compact 4-4-2 set-up was proving hard to prise open, the woodwork was hit twice and, worst of all some may say, this was all taking place in front of the Kop, which is against tradition in these parts.
Yet Liverpool tried and tried again with Thiago Alcantara keeping the ball moving. The contrast to the bulldozing nature of those two previous semi-finals was apparent. Whereas dead-ends and frustrations would have derailed Liverpool and their passionate support previously, now they sought to continue their ascendency by keeping at the methods in which they trust. Rewards came.
Maturity matters
And, it must be remembered that Liverpool have had their share of hairy moments during these knockout stages: their last two European games at Anfield had been a back-and-forth 3-3 draw with Benfica and a 1-0 loss to Inter, however they came following impressive 2-0 and 3-1 wins away in Milan and Lisbon respectively.
Possibly, you could accuse Liverpool of taking their eye off the ball on those occasions and, due to the advantage they held on the scoreboard, let concentration slip a little. But not here against Villarreal. The focus was laser-sharp and as Klopp said afterwards, it epitomised this side's evolution and development as a modern-day European force.
"Maturity is part of the quality, to be honest," said Klopp. "We should be like this. It is intense for us to play the way we play, but it's intense for the opponent to defend us. For us the challenge was that we really had to stay positive and try and fail and try and fail, but keep trying in the same mindset, and that's what we did. The goals we scored were outstanding. I loved them, loved them.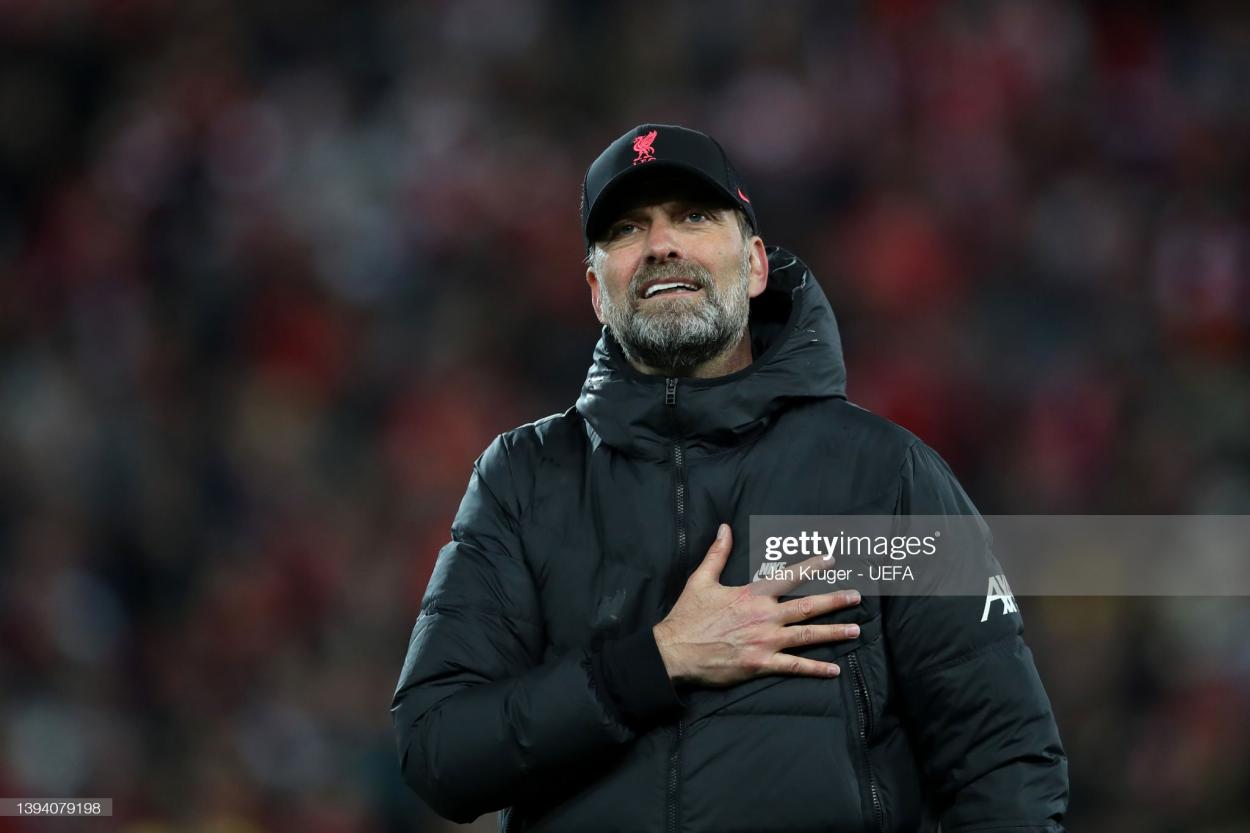 "It is a dangerous scoreline. How much work is left to do? The full work. Nothing has happened yet, that is how it is. It's 2-0 at half-time and you have to be completely on alert and 100 per cent in the right mood. We know we go there and it will be a tricky atmosphere for us. These players saw that tonight — this coach, they fight for it with all they have."
It will have to be some magical evening for the Yellow Submarine if they are to swing this semi-final back their way. To progress, Emery's team need to score three goals next Tuesday without reply. If that unlikely scenario is to play out then his players will need to throw caution to the wind on home soil.
"They were better than us. They have been better over the 90 minutes," Emery said. "We want to play a better game and create better chances ourselves, but we needed to be on the defensive a lot. We wanted to avoid that heavy pressure, gain a few metres and go away from our own goal, but we didn't do that as we liked.
"The result could have been a worse hill to climb — 2-0 still gives a chance to have a different game at home. We wanted to win, we weren't able to. We wanted to draw, we weren't able to. We are still alive. The result isn't bad considering we were below par. Liverpool have not felt any threat from us today. We have not made them suffer.
"I want to see that we can take the game to them and we are capable of giving them a game. I have to be optimistic that next week we can create danger for them. This is a big step up from Juve and a big step up from Bayern Munich."
Emery's assessment should act as a compliment for this cool-headed Liverpool team.