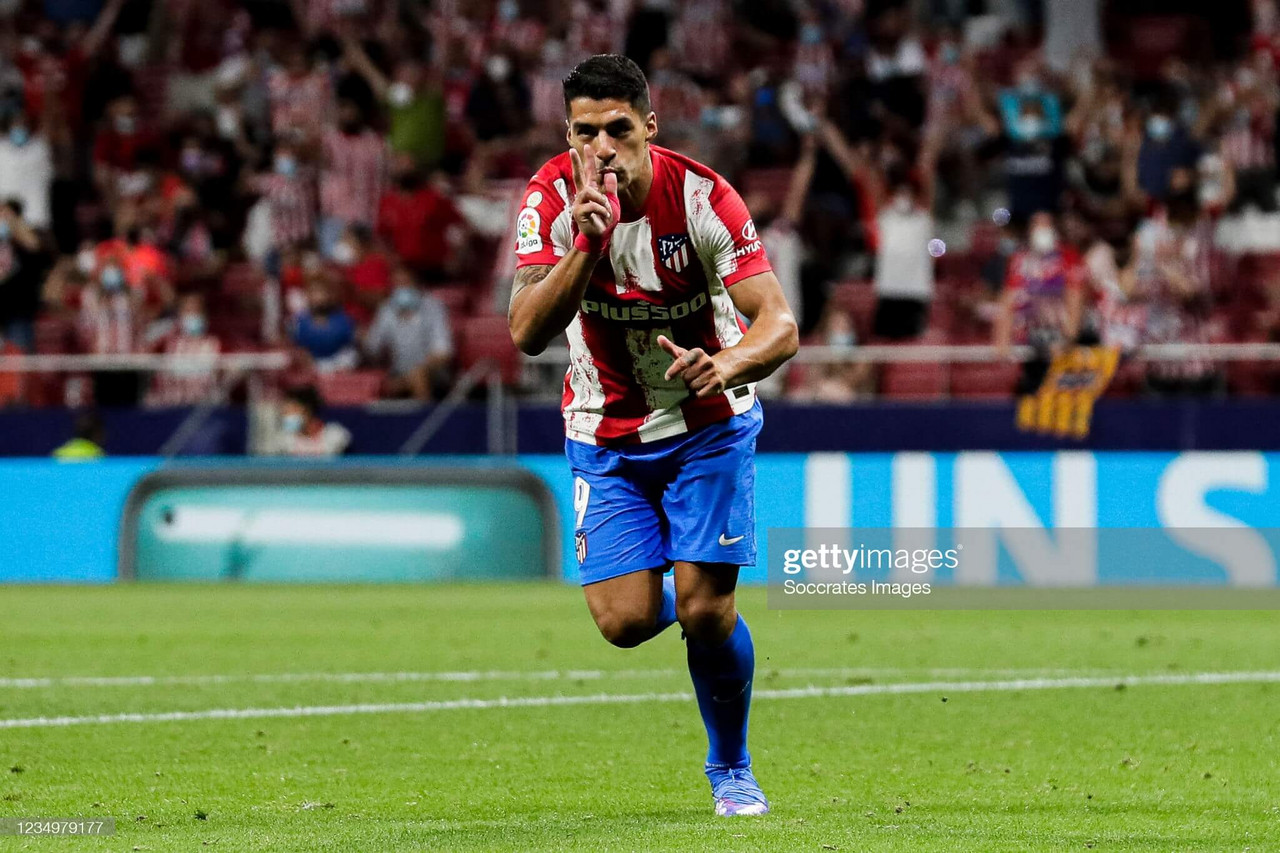 Just as he did with Liverpool, Luis Suarez is now elevating Atletico Madrid. In large part, it was his goals, his desire and his drive that took Diego Simeone's side to the La Liga title last season. It is why Atletico are currently the best team in Spain.
Whereas Suarez could only take Liverpool, then under Brendan Rodgers, so far in the 2013/14 campaign, he demonstrated why he was such a prized possession. The Uruguayan single-handedly dragged Liverpool to the verge of a first Premier League title, scoring eight goals and providing three assists in the manic 11-game run-in; even taking that title race to the final few games was a momentous achievement.
What was apparent then is also true now: Suarez improves the teams that he joins. One only has to look at his five-season spell with Barcelona. He accumulated 147 goals in 191 appearances and was instrumental in Barcelona's spree of trophy victories, which included four La Ligas, four Copa del Reys and a Champions League.
Suarez's relationship with Leo Messi made Barcelona's attack even more lethal than the one under Pep Guardiola a few years earlier.
The hunger inside the Uruguayan has been clear since he burst onto the European scene when he netted 10 goals in 29 matches for Groningen and then 81 in 110 appearances for Ajax. Suarez has always been a goalscorer but his influence is wide-reaching and all-encompassing.
Perhaps the true extent to which Suarez impacts the teams he plays for is evidenced through his signing for Atletico last summer. Suarez was told by new manager Ronald Koeman he was no longer needed at Barcelona, despite all that he'd achieved, and was asked to find a new club. He was treated "like a 15-year-old" as he put it.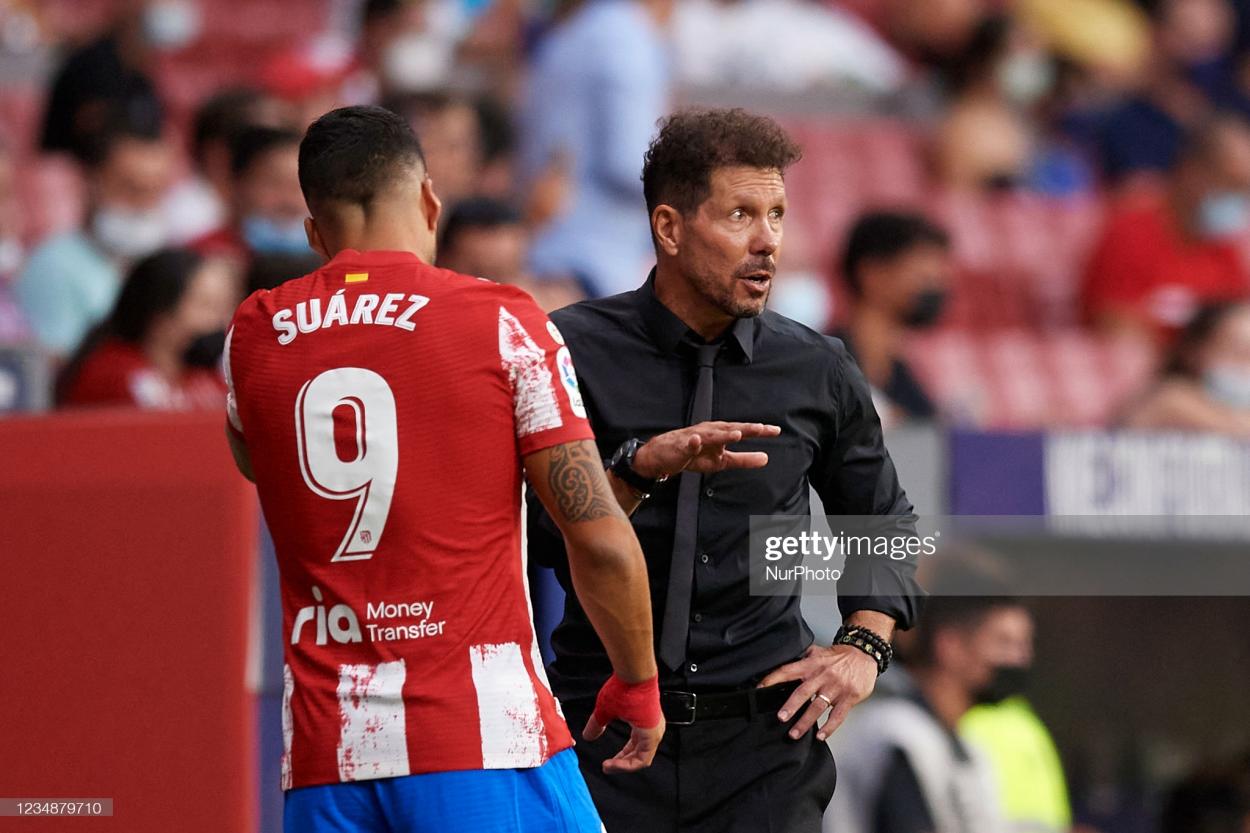 Then, with a door closing in front of him, he joined Simeone's Atletico and answered the call to be their leading striker; a role which had been filled by many in recent times but never fulfilled. Atletico at that stage were undergoing somewhat of an identity crisis. Simeone, who had thought about leaving, was unsure about how to rebuild the team after a period of great achievement with the club.
Attempts to prise out a more attacking and possession-based Atletico came and went as each new season commenced but each time Simeone reverted to type and took Atletico back towards their pragmatic ways. Yet with Suarez's arrival that all changed.
Arriving hurt and upset, the discarded Suarez suddenly felt at home, his fit seemed perfect. He was being well supplied by Koke, Marcos Llorente and Kieran Trippier, all of whom have had a new lease of life in the past 18 months. Thomas Lemar suddenly went from a needless add-on to a vital part of Atletico's make-up. Yannick Carrasco, back from a few years in China, was re-energised. It's no exaggeration to say that Suarez helped many an Atletico player rediscover themselves.
Suarez has won five titles in last seven seasons
Atletico were the best team in Spain last season and won their second title in seven seasons, with Suarez scoring the winning goal on the final day. He directly contributed 21 points during the season, something which didn't go unnoticed by Simeone, who frequently said that games were "entering the Suarez zone" during which the Uruguayan would usually strike.
The emotion of that title-winning day came pouring out as Suarez called his family while sitting on the pitch with tears in his eyes. Having been driven out, he had now found solace at Atletico. He has now won five league titles in seven years. However, this one being without supporters in the stadiums is driving him on to do it all once again. Suarez has lifted Atletico and only now are the fans getting their chance to thank him in person.
Already this season he has five goals to his name including a crucial 97th-minute penalty conversion in the Champions League group game away to AC Milan in the previous matchday which clinched a precious inaugural victory in group B for Los Rojiblancos. In Atletico's last outing — they had this weekend off — he netted and assisted in the 2-0 triumph over Barcelona; a sweet moment for the Uruguayan.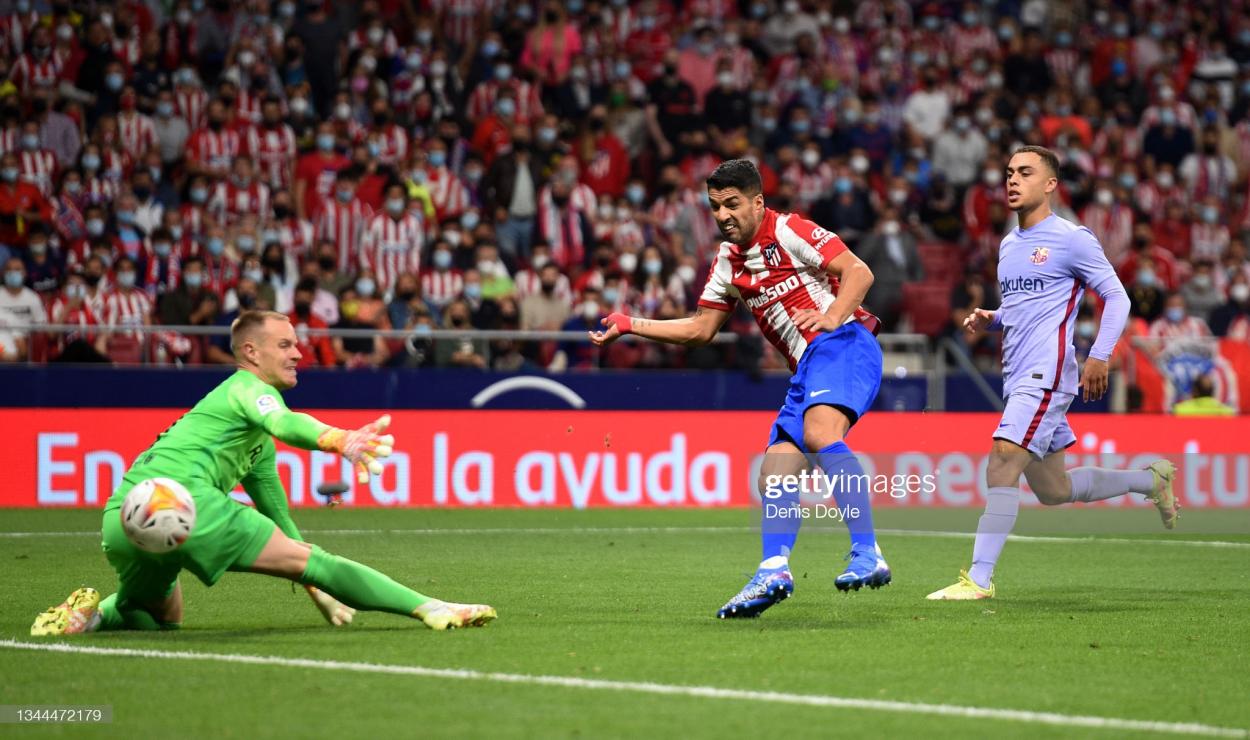 On Tuesday, he and Atletico will play host to Liverpool, who have won both of their opening group games. Suarez, now 34 years old, has the same hunger now as he did when playing on Merseyside. The last time Suarez faced his old club, he was on the end of one of the most dramatic turnarounds in European Cup history with Barcelona arriving at Anfield with a 3-0 first-leg lead before leaving defeated 4-3.
What's more, Atletico's last game with Liverpool also stirs the memory of intense encounters with Simeone's team defeating Jurgen Klopp's men 3-2 at Anfield to progress to the quarter-finals in 2019. Suarez wasn't a part of Atletico then but he is so integral now, just as with any team that he joins.
The stakes may not be quite so high this time around but both teams are eager to advance from this tough group and into the knockout stages. One certainty is that Suarez will stand up and attempt to deliver, like he has done for both Liverpool and Atletico countless times before.