Tennis' March Madness concludes after the Miami Open, which starts this upcoming week. What did some of the VAVEL USA Tennis writers think of the draw? Read this article to find out.
Who is the favorite? After looking at the draw, who are they most likely to lose to and why?
Brooks Giardina: Novak Djokovic is destined to win just about every event he enters. His ability to move his opponent, his returning statistics, and his dominance throughout the past years makes the Serb the obvious favorite for the title. But this year the world number one has been more human and less perfect with unusual errors and more competitive matches than expected. If Djokovic is to lose, he would lose to Jo-Wilfried Tsonga, who lost to the Serbian in two tight sets last week.
Oliver Jefford: It's pretty obvious that, as usual, Novak Djokovic is the massive favorite. Some players are capable of pushing him, but if someone is going to beat him it could be Roger Federer in the semifinal or Andy Murray in the final. It's pretty obvious that, as usual, Novak Djokovic is the massive favorite. Some players are capable of pushing him, but if someone is going to beat him it could be Roger Federer in the semifinal or Andy Murray in the final.
James Froud: As for the last year or two, Novak Djokovic has to be the favorite yet again in Miami. Dominic Thiem or Feliciano Lopez could pose strong challenges in the fourth round, but it's tough to see anyone beating him at all.
Jeffrey Waitkevich: Novak Djokovic is playing out of his mind. There were moments early in Indian Wells where he looked significantly more human than fans are accustomed to, but that final vs. Milos Raonic--who has also been playing very well--made him look unbeatable. If there is any player who has a chance to beat him, it has to be Roger Federer. Returning from injury, the Swiss wonder has a lot of question marks, but he's still Federer. They could potentially meet in the semis, and I don't see Djokovic having any troubles in any of his matches before that.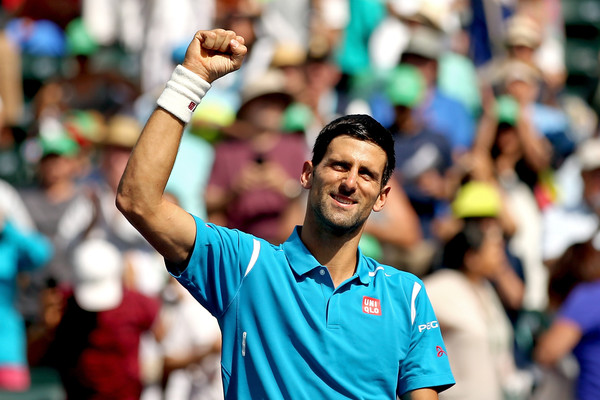 Who is the dark horse for the title and why?
BG: The dark horse for the title is the Frenchman, Tsonga. He looked quite impressive in the desert as he made his way to the quarterfinals. His huge forehand performs best under pressure and his forceful serve wins him a high percentage of service games.
OJ: I would say 9th seed Jo-Wilfried Tsonga is a dark horse in Miami. He played quite well in Indian Wells and has played some pretty solid tennis this season.
JF: Kei Nishikori, due to his recent form and nice-looking draw. He will be disappointed with his quarterfinal performance against Nadal in Indian Wells, but he could go well here, given his draw and Murray's tough looking route.
JW: Jo-Wilfried Tsonga played Djokovic better than anyone at Indian Wells. Had the two tiebreaks gone the other way, Tsonga could very well have been the champion. It might be a reach to call the ninth seed a dark horse, but with how well Djokovic is playing, anyone outside of the top three looks like an underdog.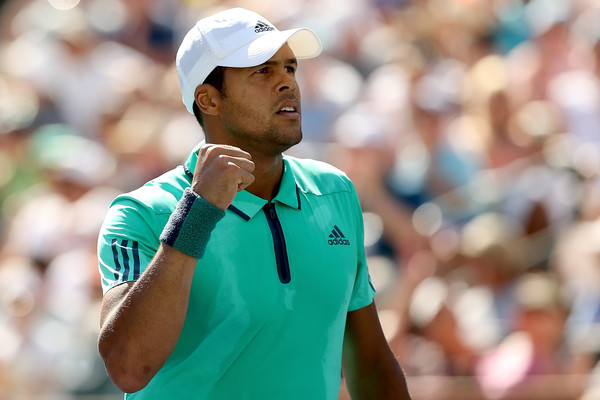 Based on last week's BNP Paribas Open, who do you expect to crack under pressure?
BG: I expect Milos Raonic to crack under pressure. He made an impressive run to the finals last week before getting steam rolled by Djokovic. This week he is faced with a grueling draw as he potentially could face Nadal and Wawrinka back-to-back.
OJ: Lots of people have been excited by the level that Juan Martin Del Potro has brought on his comeback, but he faces another Argentine, Guido Pella, who has been on form this year and I can see the lesser known Pella potentially winning that match.
JF: Tomas Berdych exited at the fourth round stage in Indian Wells last week, and could face Alexander Zverev for a third time this season already. Though he beat Zverev in both the other two meetings in 2016, Zverev will be desperate to give that bit extra and get the job done. This match could be a cracker, and one that Berdych will need to win after his exit in the last sixteen stages just last week.
JW: This one is tough to say because of how well he played prior to Indian wells, but this unfortunately has to be Nick Kyrgios. He showed just how hard he is to root for after his "I would rather be sleeping" comments in an early exit against Ramos-Vinolas. The Australian will be down under a lot of pressure to bounce back. If he can keep his head on straight, he's downright dangerous, but until he can prove that he's mature enough, it's hard to expect much out of the 20-year-old.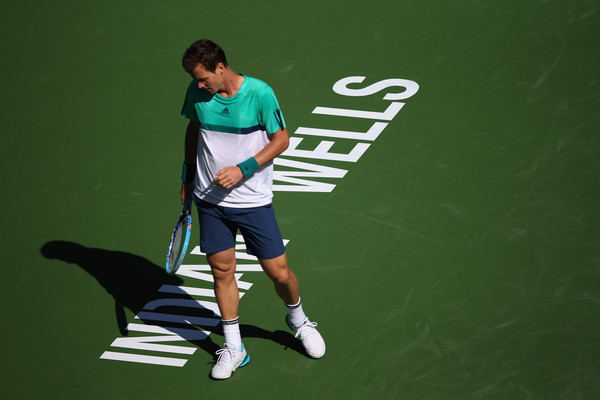 Which top 10 seed has the most difficult draw and why?
BG: Roger Federer is faced with a tough draw as he returns to the court after a knee injury. His potential early round opponents Del Potro, Verdasco or Chardy, and an in-form Goffin.
OJ: 6th seed Kei Nishikori has a pretty tough draw. He's in the same quarter as Andy Murray and has players like Alexandr Dolgopolov, Roberto Bautista Agut and Jo-Wilfried Tsonga in his section; a very tough draw for the Japanese star.
JF: He historically goes well in Miami, but second-seed Andy Murray has the most difficult draw this year. Borna Coric could be his second round opponent, before projected matches against Grigor Dimitrov, Gael Monfils and Kei Nishikori. If he gets through those tests, he'd be well poised to go for the title, but it'll certainly be tough for him if the draw goes to seeding.
JW: Roger Federer is my pick for most likely to defeat Djokovic; unfortunately, the road to get there isn't an easy one as he could potentially play all of Del Potro, Chardy, Goffin, Ferrer before he even sees Djokovic. And if he can pull that rabbit out of his hat, he could still have a hungry Andy Murray--fresh of an early Indian Wells exit thanks to Delbonis--in his path. None of those players are easy defeats--even for someone of Federer's stature.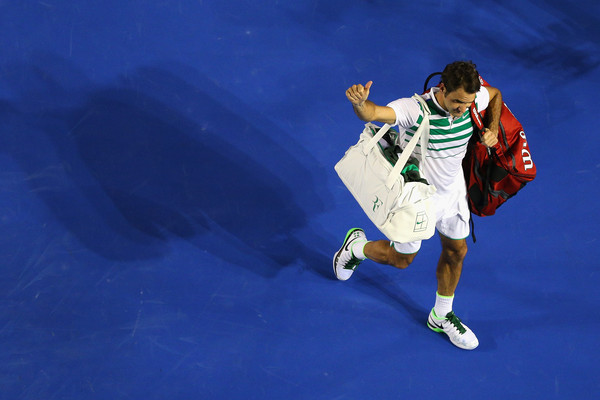 Which non-seeded player could make a run into the second week and why?
BG: Taylor Fritz could make a deep run if he can regroup from his Indian Wells first round loss. If Fritz is to get past Ferrer in the second round, a possible routine route to the fourth round would await as he would have a winnable match in the third round.
OJ: Marcos Baghdatis is always tricky to face and the draw could have been worse for him. He will start against a qualifier and is capable of beating 24th seed Nick Kyrgios in the second round, and potentially 13th seed John Isner after that.
JF: Has to be Alexander Zverev, if he can beat Berdych for the first time in the third round. He's looked terrific in the early part of 2016, and will fancy his chances of upsetting Steve Johnson and Berdych into the fourth round.
JW: To many, Alexander Zverev is the future of tennis. At only 18-years-old, he was able to advance past Vasek Pospisil and Gilles Simon before pushing Rafael Nadal to a match point at Indian Wells. If the young German can continue his rise, getting past Benoit Paire and even Tomas Berdych looks very doable.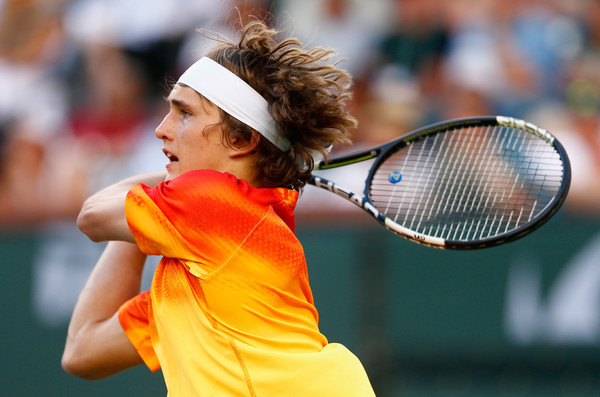 Which first round matchup intrigues you the most and why?
BG: Brian Baker against Mikhail Kukushkin is an intriguing first round encounter. The American is on a comeback to the tour and will have the home-crowd to cheer him on throughout. The Kazakh will be a tricky opponent as he pushed Djokovic to five sets in Davis Cup this year.
OJ: The clash between Mikhail Youzhny and Ernests Gulbis should be interesting. Both are extremely talented, so it will be interesting to see who can bring their best to their match.
JF: Juan Martin Del Potro vs Guido Pella – The clash of the Argentines in the first round is intriguing in its own right considering Del Potro's return and Pella's strong showings, but it's the fact that the winner will play the also-returning Roger Federer in round two which makes this so exciting. I'd give 'Del Po' the edge against Pella, but it will be interesting to see how he, and Federer, fare due to their respective injuries.
JW: Andreas Seppi versus Donald Young was an exciting matchup in the first round of the BNP Paribas Open, and the rematch could be even more exciting as they are now familiar foes. Seppi was able to get the better of Young, but with another chance, the American will look to avenge his loss two weeks earlier and possibly make a run against Dolgopolov in the next round.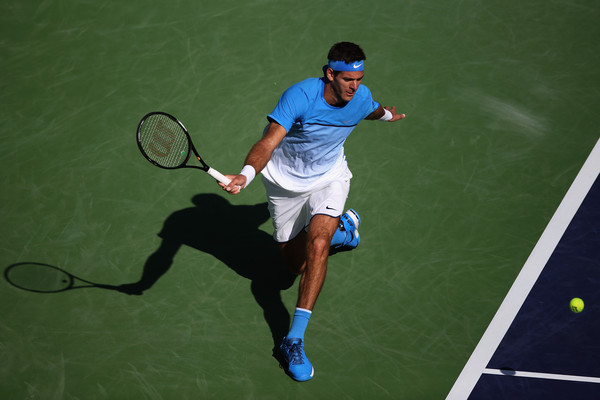 Which young gun/rising star puts their name on the map or proves they are the real deal and why?
BG: Andrey Rublev could book a spot into the third round if he plays solid tennis. A steady, but not too dangerous, Cervantes awaits the Russian in the first round. A win would book Rublev with a face-off against Troicki, who is a player streaky results. Both matches could go in the youngster's favor.
JF: Zverev has already been highlighted, but Dominic Thiem could reach round four, where he would play Djokovic, and will give us all an indication of whether the young Austrian is ready to challenge the very best. Expect him to lose to the all-conquering Serb, but he'll put on a show which will make Djokovic be weary of his future threat.
JW: Assuming Zverev has already proved that he's the real deal; Taylor Fritz becomes the next in line to show out in a Masters 1000 event. The next American hope was robbed of his chance in Indians Wells by fellow-American Frances Tiafoe, so this becomes his next chance at making a name for himself. Fritz was able to make it to the final in the Memphis Open, and a strong showing in Miami could be just what he needs to get Americans excited again.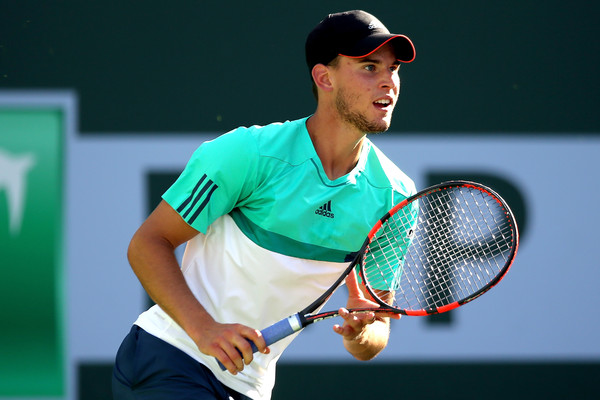 Which top 10 seed gets upset first and why?
BG: Andy Murray will be the first top 10 to lose. His early rounds could be against Coric, Dimitrov, or Delbonis, who upset the Brit last week.
OJ: No top 10 seeds really strike me as being massively vulnerable, though if I had to say someone it would be Kei Nishikori, considering his tough draw.
JF: I hate to say this, but considering the draw each top ten player received third-seed Roger Federer may be the first to leave Miami this year. He'll start as favorite against Del Potro, and I expect him to win, but it will be the tie of the second round, making him the likeliest to lose early. Combine this with the fact he's only just returning to the ATP tour, and it's enough to make this bold claim. Alot rests on where Del Potro is with his backhand, though.
JW: Tomas Berdych could be seeing Zverev for the fourth time in his career in the third round. While the German has lost their three prior matches, their last match in the Davis Cup saw Zverev leading two sets to one before losing a tiebreak and the fifth set to the Czech star. Perhaps fourth time is the charm.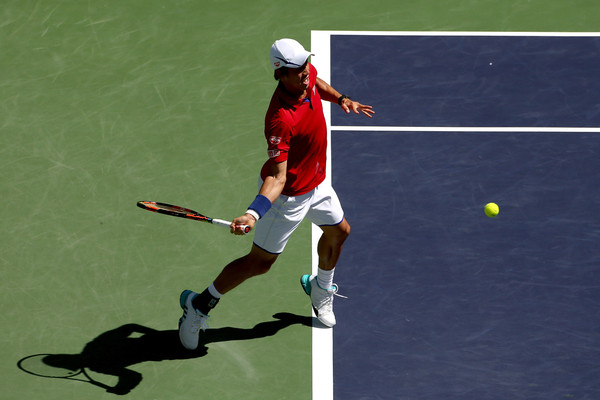 Who are your finalists and champion? Why?
BG: Novak Djokovic will most likely be the victor of the Miami Open. With his best tennis, he should see of Tsonga in the finals. If they play, the match should be exciting and full of emotions, clutch winners, and a lot of service holds.
JF: It's almost-impossible to predict anything but a Djokovic title, but Kei Nishikori may well be his final opponent this year. The second half of the draw is the tightest to call, but the Japanese start has arguably the nicest looking path.
JW: Djokovic is the obvious choice to represent the top half of the bracket in the final. As for the other half, that's where it gets tricky. The bottom half of the bracket is stacked with Nadal, Raonic, Wawrinka, Nishikori, and Tsonga and, of course, Murray. Murray would seem like the favorite, but the new parent is still coming into form and that opens the door for everyone else. As I mentioned earlier, Tsonga is looking really good and a rematch with Djokovic seems to be in order. This time, however, will be the time that the Frenchman breaks through the great Serbian wall that is Djokovic.