Eastbourne is in the spotlight of world tennis once again, with the news last month that one of the season's most popular tournaments - a week of intense competition, and practice, in a contrastingly relaxed atmosphere, the week before the bustle of Wimbledon - is to see the men return in 2017, an ATP event rejoining the long-running WTA Aegon International.
And the entry list for 2016's WTA event (taking place from 18 - 25 June) is starting to ratchet up, having begun with Petra Kvitova, Belinda Bencic and Agnieszka Radwanska.
But whilst the small town on the south coast of England is known for having a tennis tournament on a par with those held in some of the world's biggest cities, for the last few months "Eastbourne" and "tennis" have been associated with one particular player. A player who's made one of the most remarkable rises up the world rankings in recent memory.
Last year's Aegon International saw "local" girl Johanna Konta begin her incredible journey from a player ranked way below 100 in the world, who had rarely even played a top player, to where she is now - regularly beating players in the world's top 20, and even top 10; reaching the last 16 at two consecutive Grand Slams; reaching the Australian Open semifinals and Miami Open quarterfinals (only losing to the eventual champions in both!); and very close to being ranked in the world's top 20.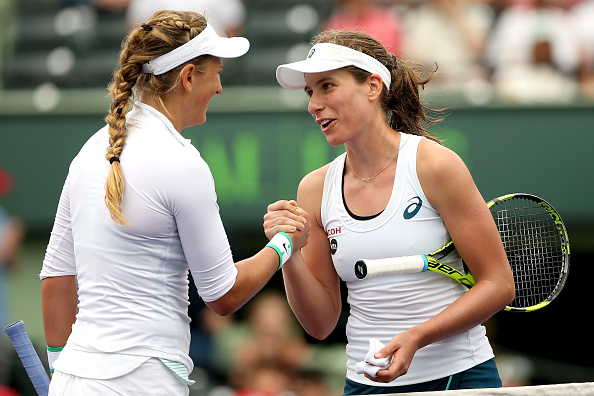 And this week, just hours after the announcement that both she and British compatriot Heather Watson will play at this year's Aegon International, Konta recorded her fifth career top 10 win - a stunning 6-0, 6-4 victory over world number seven Roberta Vinci, in the second round of Rome's Internazionali BNL d'Italia. Not bad for a player who had never won a WTA-level clay court match before this week.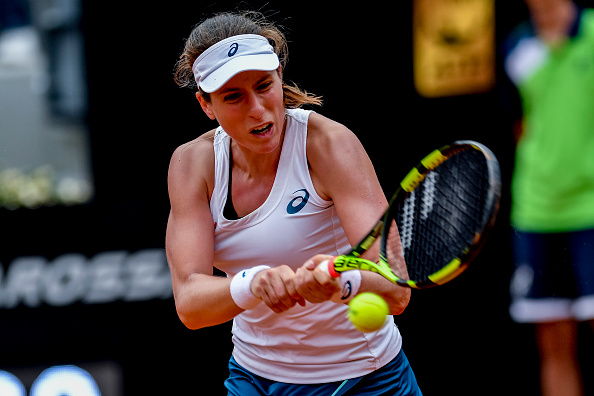 It's no surprise - and completely understandable - that many at the venue of her most high-profile achievement on the world stage so far, that Grand Slam semifinal at the 2016 Australian Open, were keen to point out that, although she's now proudly British number one, she was born in Sydney, trained at the Aussie Open site at Melbourne Park as a child, and represented Australia until 2012!
Yours truly first heard of her, shortly before she took UK citizenship in May 2012, via the editor of EastbourneTennis.com, a site this columnist used to contribute articles to. At the time, she was ranked 208 in the world, and became the British number six. There was certainly a degree of excitement that a promising player, who'd just turned 21, and who had moved to the United Kingdom with her Hungarian parents in 2005, was now to play for Britain. Even more excitement that the Aegon International could have a hometown player, given that she's lived in Eastbourne for the last few years.
No one, though, could have predicted the success she would have that week in June last year, or that she would soon go on to have in other arenas around the world.
On a sunny but cold Sunday evening, in the main draw's first round, the world number 139 took on the world number 34, Zarina Diyas, and won. The Eastbourne crowd was a little sparse, but from the Monday and Tuesday, it quickly became apparent that the Aegon International is one of the best-attended tournaments, from early on in the week, that you can find. So there was a big crowd when she beat Ekaterina Makarova, then ranked world number eight, 6-2, 6-4. Her first win over a top ten opponent - but not her last.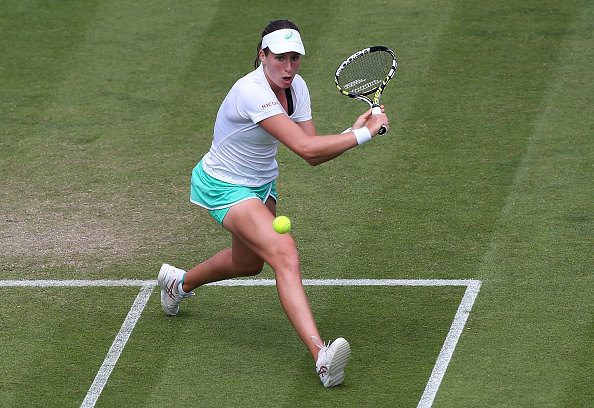 Konta's Spectacular Australian Open Run
It's perhaps fitting that it was Makarova that she beat in the Australian Open fourth round (then ranked 24 after injury, but twice a Grand Slam semifinalist and a former Eastbourne champion) 4-6, 6-4, 8-6, to become the first British woman since Jo Durie (now one of the best tennis commentators out there), at Wimbledon 1984, to reach a Grand Slam quarterfinal.
Konta then won a battle of surprise quarterfinalists - beating world number 133 Zhang Shuai 6-4, 6-1 to end another long British wait, this time becoming the first British woman to reach a Grand Slam semifinal since the aforementioned Jo Durie, at the US Open in 1983.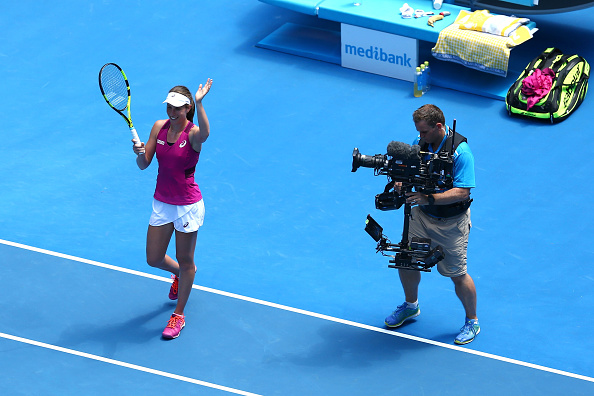 Her glorious run finally came to an end at the hands of the Australian Open's seventh seed, Angelique Kerber, who went on to stun Serena Williams to take her first Grand Slam title.
But Konta's achievements at the Aussie Open took her astonishing progress to new heights, and will live long in the memory. And the memories, the emotions and the atmospheres are, she's said, what she takes most from her great matches over the past few months.
Konta's Form Sparks Impressive Run in Miami
And she continues to make more memories. At the 2016 Miami Open, she played the biggest points better in a thriller to beat Elena Vesnina in a final set tiebreak (Vesnina had just beaten Venus Williams, and has since gone on to reach the 2016 Volvo Car Open final); then easily rose to the challenge of facing Monica Niculescu's unorthodox game, with all its tricky changes of pace and fabled forehand slice, winning 6-2, 6-2.
She became the first British woman ever to reach the Miami Open quarterfinals, where she lost 6-4, 6-2 to Victoria Azarenka, a player nobody - including Serena Williams - was able to beat during her "Sunshine Double" Indian Wells and Miami title runs. Konta matched, and even bettered the power-hitting of the former world number one at times during the first set, and afterwards, Azarenka said her beaten opponent had been playing "top 10-level tennis."
At Eastbourne's 2015 Aegon International, she followed up her Makarova win with another sensational victory, beating Garbiñe Muguruza, before succumbing, in three sets at the quarterfinal stage, to eventual champion Belinda Bencic.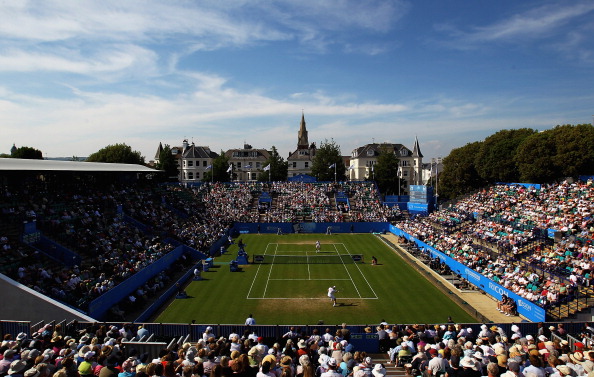 Her run at Eastbourne's 2015 Aegon International provided an unexpected extra dimension to a tournament which was back to being WTA-only, after six years of being joined by the men. Traditionally attracting top female players for decades, the addition of an ATP event was not popular with all of the tournament's faithful fans. And it was a smaller ATP event and so struggled to attract the very highest ranked players of the day. But over the six years, it brought the likes of Richard Gasquet, Grigor Dimitrov, Jo-Wilfried Tsonga, Lleyton Hewitt and Andy Roddick. Many were very disappointed to see the men's event go, particularly when the extension to the grass court season had raised hopes of more top names.
So the news that, from next year, there will once again be an ATP World Tour 250 event, alongside the WTA Premier, has raised a lot of excitement as to whether there could be some very top players - particularly if any lose early at Queen's Club or Halle - seeking competitive match play during the extra period between the French Open and Wimbledon.
A Flashback to Konta's Results Post-Eastbourne
The week after Eastbourne, Konta played Maria Sharapova in the first round at Wimbledon, and came off second best. But then came a 16-match winning streak, taking titles on the ITF Pro Circuit, qualifying for the US Open, and sensationally reaching the fourth round in New York. Another incredible win over Muguruza (who now had "Wimbledon finalist" added to her list of achievements), followed by yet another top 20 scalp, Andrea Petkovic, saw her face two-time Wimbledon winner Petra Kvitova in the last 16, where she lost in two tight sets (7-5, 6-3).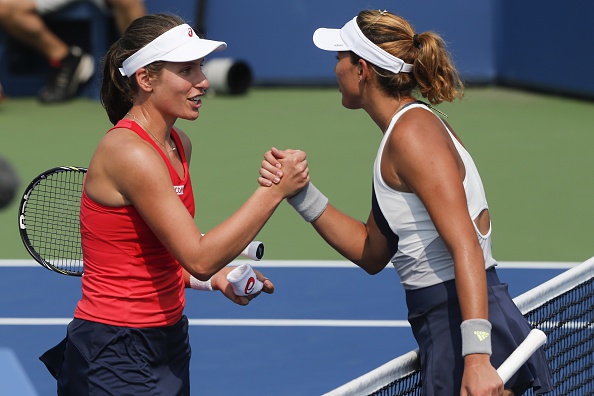 But the bubble had not been burst. A few weeks later she qualified for the Wuhan Open, and reached the quarterfinals, where she lost to Venus Williams, from 5-3 up in the final set. But on the way she beat Petkovic again; Victoria Azarenka, who retired injured after Konta won the first set; and world number two Simona Halep, from 1-5 down in the final set. At that moment in time, it wasn't inconceivable to describe her as being in the hottest form of any female tennis player on the planet.

She probably didn't want her 2015 season to end, and 2016 started with two first round losses - in Shenzhen and Hobart. Now ranked high enough for automatic entry to these events, it was wondered whether she may have lost the competitive edge that playing your way through the qualifying of an event can give a player.
But then came her Australian Open first round win over Venus. Playing one of the game's All Time Greats, who'd just returned to the world's top 10, was an incredibly tough draw. She was certainly aided by Venus being hampered with a heavily strapped thigh, but the positive power hitting and mental resolve, that few of us had expected in such abundance from Konta, was again clear for all to see.
Her comprehensive 2016 wins over Denisa Allertova (at the Australian Open, and on her way to the fourth round of Indian Wells' BNP Paribas Open), the opponent she lost to in the first round of the French Open last May, indicate sharply just how far Johanna Konta has come since then. In that match at Roland Garros, she missed a lot of chances in an epic tussle. Many pundits said that this was all too typical of Konta's play in the previous two or three years. She had ups and downs, had made the second round of the US Open in 2012, closed in on the top 100, been tipped as a potential top 50 player, but hadn't managed to string the results together.
What Has Changed in Konta's Game? What Can be Attributed to Her Success?
So what's changed? And where will she go from here? Has she reached her career peak? Or could she become a player like, for example, her Australian Open semifinal conqueror? Angelique Kerber made a similarly swift leap up the rankings a few years ago, and although she's suffered some dips in form, has become a fully-fledged member of the game's Elite... and now, of course, a Grand Slam champion!
Having reached world number 21 a few weeks ago (a year earlier she was ranked world number 151!), Konta is now 23 in the rankings. She'll be seeded for the French Open, and had been in with a chance of a top 16 seeding, but her clay court season began with two first-round losses, in Stuttgart and Madrid (the latter saw her retire with an upper respiratory illness). And now she heads to Paris to prepare for the year's second Grand Slam, having lost in the third round in Rome to world number 45 Misaki Doi.
But her win over Vinci showed yet again her ability to adapt to different conditions. Playing on a surface she's re-adjusting to, against an opponent with an extremely tricky game, who was returning to her native Italian Open after her sensational, Serena Williams-beating run to the US Open final, was a big test of Johanna Konta's new-found mental resolve.
According to Konta, the work on her psychology with Juan Coto, one of a trio of hugely influential Spaniards in her coaching team (led by Esteban Carril and Jose-Manuel Garcia) has been a major factor in her astounding improvement. She strongly credits this team for sticking with her after her LTA funding was cut. She is now, she says, far less anxious on court, and in a fascinating interview with Donald McRae of The Guardian last October, she described how she "had to dig deep and find where my happiness comes from... The biggest part of the learning curve is accepting the lows and not getting too caught up in the highs either. Results come and go, tournaments come and go." Did everything suddenly click into place for her? "No. I really don't believe in that click moment. I believe in the process."
She says "The Process" are, for her, the key words.