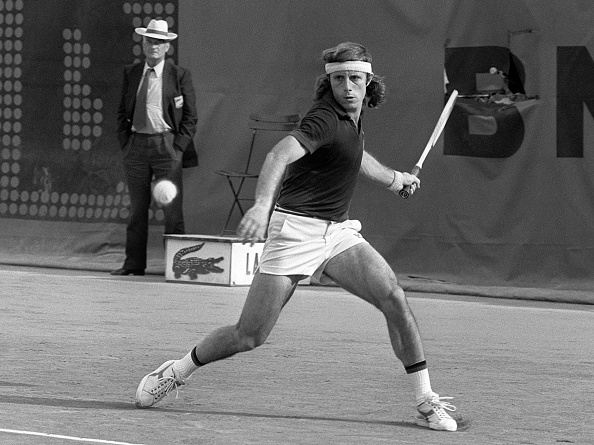 Guillermo Vilas is considered by many to be one of the greatest tennis players never to be ranked as the world number one, but has he been unfairly denied a place at the top of the rankings for the past 45 years? That is the question posed in a documentary released on Netflix this week, detailing the Argentine's career and fight to be recognised as a world number one.
Vilas certainly has the career of a world number one. His four Grand Slam titles and 62 career titles overall came in one of the most competitive eras of ATP history, with Bjorn Borg and Jimmy Connors just two of his contemporaries during his prime in the mid to late 1970s.
Not even Rafael Nadal matches the Argentine's 659 match wins on clay, whilst his 16 titles in 1977 is an unmatched record now unlikely to be challenged by any man or woman who steps onto a tennis court. Yet despite those records, coupled with a 46-match winning streak on all surfaces and 53 straight wins on clay during his prime, he never reached the top spot.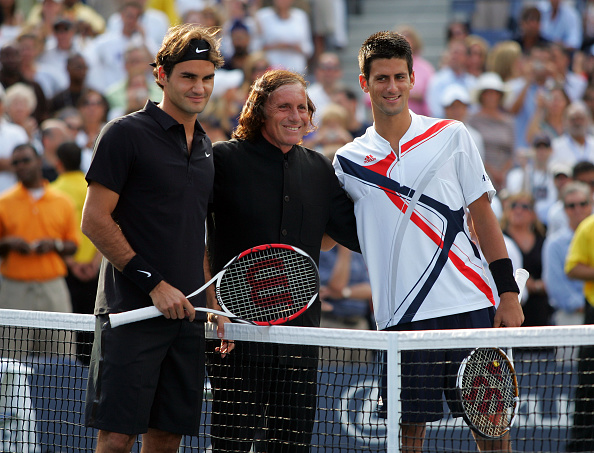 'Guillermo Vilas: Settling the Score' shows a man left unsatisfied due to the one missing feature of his resume.
Vilas: The man
The documentary is not just an exploration of the fight to have Vilas retrospectively recognised as a world number one, with his early life and career also explored in great detail.
We learn about his tennis journey started in his hometown, the Argentine seaside resort of Mar del Plata, and how he quickly became one of the most promising junior players in the country, proceeding to win the highly prestigious Orange Bowl junior event in Florida when he was just 16 years.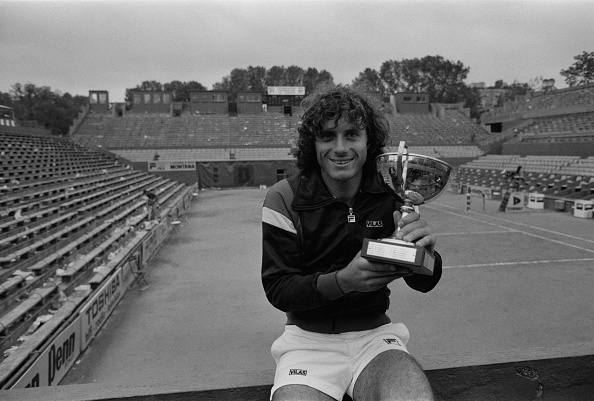 Vilas was popular with his contemporaries on tour, striking up a particularly close friendship with Borg, and lost to the great Swede in his first Grand Slam final at the 1975 French Open. Two years later he dropped just three games to Brian Gottfried to take his first Grand Slam title, winning the US Open later that year and Australian Open titles in 1978 and 1979.
His fourth and final Grand Slam final loss came at the French Open in 1982 and though he slowly fell down the rankings he did not play his last major until Roland Garros in 1989, retiring in 1992. He had been inducted into the International Tennis Hall of Fame the previous year.
He is arguably overshadowed by the likes of Borg, Connors and McEnroe from an international perspective, though he is still revered across South America and particularly in his home nation in Argentina. A particularly moving moment towards the end of 'Settling the Score' sees him approached by a compatriot in Monaco, who tells him that his son has the middle name Guillermo because of him.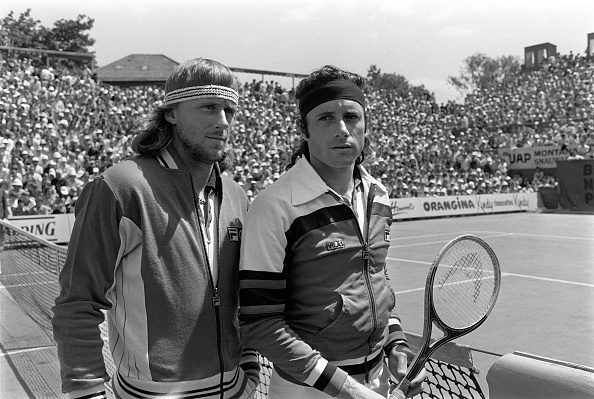 Without Vilas, there may have not been the likes of Brazil's Gustavo Kuertern, a three-time French Open winner and former world number one, or Gaston Gaudio and Juan Martin del Potro, the only two Argentine men since Vilas to taste major singles success. There may not have even been Gabriela Sabatini, Argentina's most successful WTA player who became a national and international superstar during her prime in the late 1980s and early 1990s.
His impact and influence on South American tennis makes the fight for him to be recognised as a world number one even more important.
Investigating the claim
'Settling the Score' is not only the story of Vilas but also that of Eduardo Puppo, Argentina's foremost tennis journalist who poured years into his life into investigating whether Vilas should have sat at the top of the rankings.
Vilas always maintained that he should have been number one in 1975, 1977 and 1982, and Puppo decided to investigate further following a similar case on the WTA Tour in 2007 which saw Evonne Goolagong Cawley retroactively ranked as the world number one player for two weeks in 1976 after officials had discovered a calculation error in old ranking sheets.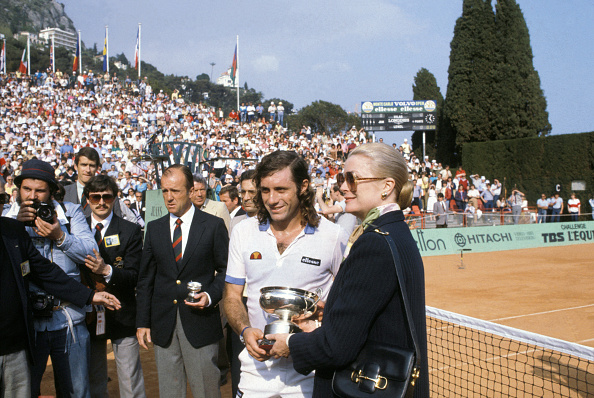 The documentary shows Puppo trawling through countless tournament records and contacting various officials to no avail, until he is put in contact with Romanian mathematician and tennis fan Marian Ciulpan.
Looking at the rankings for 1975 Ciulpan makes a major discovery, noticing that the data was collected only every four weeks. At every four week period Connors held the number one spot and ultimately was the number one for the entire year but as they investigate further, Ciulpan and Puppo found what they believe to be decisive evidence of a miscalculation of ranking points that suggests Vilas should have been a world number one.
ATP refuses to budge
The evidence that they find seemingly shows that Vilas should have been world number one for five weeks in 1975 and then for two further weeks in 1976. Puppo informed Vilas about their discovery in late 2014 and in 2015 he sent the ATP Tour all the evidence compiled after years of research, hoping to bring justice to a man that had overtime become his friend.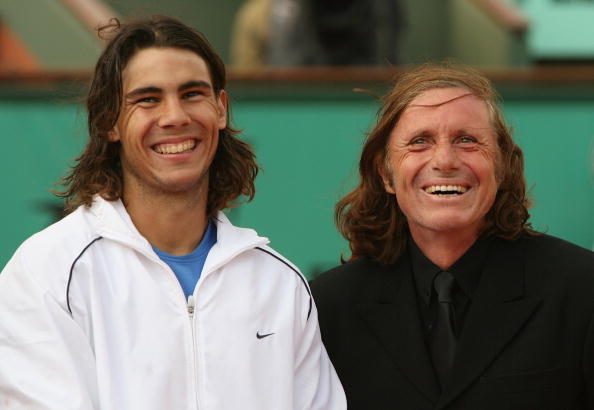 What follows in the documentary are details of various rejections by the ATP Tour, who refused to change the historic rankings, and further appeals by both Puppo and Vilas, with the latter at one point sending a letter to then ATP CEO Chris Kermode asking for him to consider the case.
Perhaps the most poignant moment of the documentary comes from footage in 2018, when it seemed that Vilas and Puppo's fight would be a successful one. The four-time Grand Slam champion breaks down in tears at the thought he may finally be recognised as a world number one and at the fact that this fight started without him even knowing a decade before. Vilas had already handed Puppo most of his tennis-related belongings by this stage, with Puppo starting to work on a book about Vilas' career.
Unfortunately for Vilas, he was to be denied again. The ATP made what they deemed to be a final ruling in the issue in 2019, a couple of years after journalist Christopher Clarey had made the case public knowledge in his New York Times article.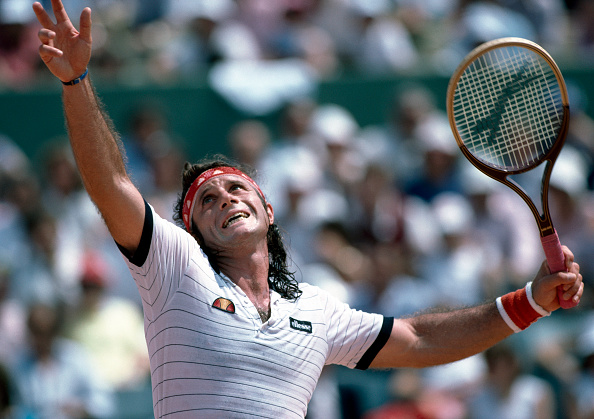 Vilas is still pursuing legal proceedings over the issue and with the release of the documentary on English-speaking Netflix platforms the story is likely to gain even more attention over the coming weeks and months.
Whether his dream is realised remains to be seen but for a man who gave so much for the sport and to his nation, it would seem fitting for him to finally achieve an extra piece of recognition that he perhaps deserves.