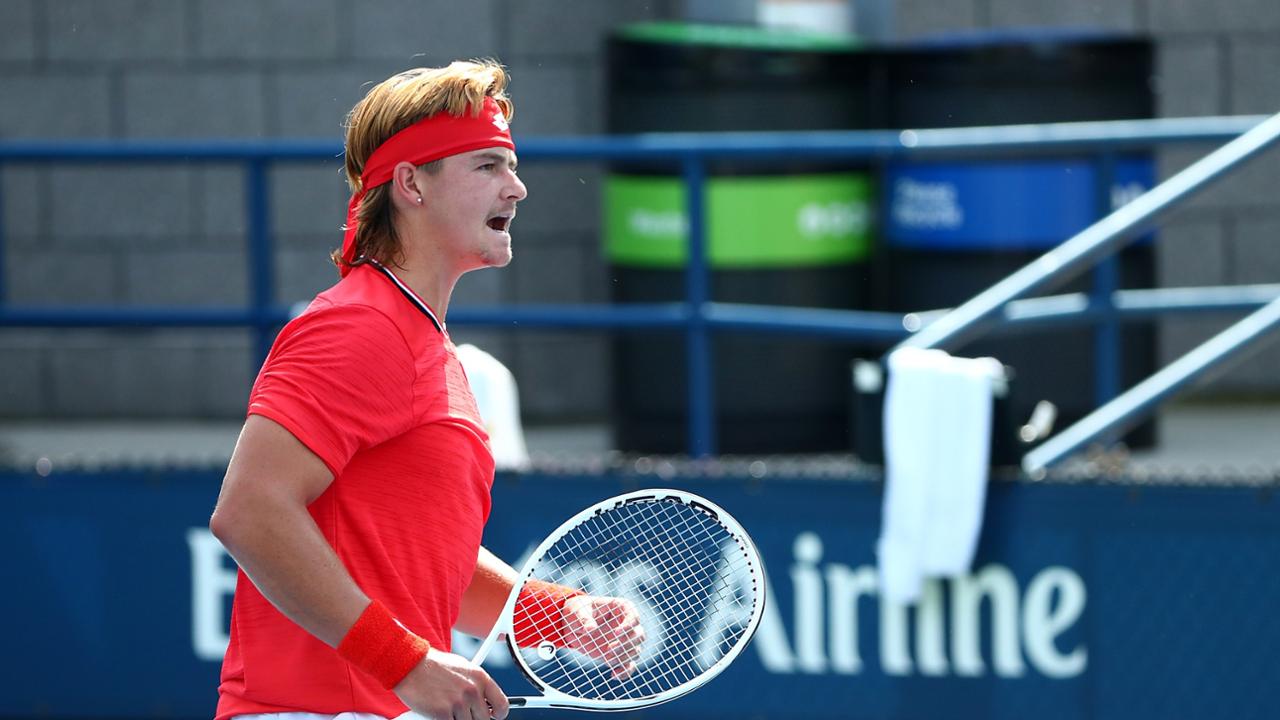 J.J. Wolf is certainly turning heads at this year's US Open. The 21-year old American, the number one ranked player in college tennis last year, is into the third round in Flushing Meadows on his ATP Tour debut and is enjoying the ride he's been on so far.
Wolf enjoying first taste of elite level tennis
At first glance, you may notice Wolf's hairstyle: a mullet. Not seen in men's tennis since the early days of Andre Agassi's legendary career, the former Ohio State standout talked about the comparison people have made.
"I wouldn't say the hair is totally based off of him. It's a tribute to him, i'm fine with that", Wolf said. "I think he had fun with his style. I always enjoy watching his highlights. Such a talented player."
With his wins over 29th seed Guido Pella and Roberto Carballes Baena, having only dropped one set, Wolf is into the third round where he faces last year's finalist, third seed Daniil Medvedev on Arthur Ashe Stadium. How will he handle the occasion?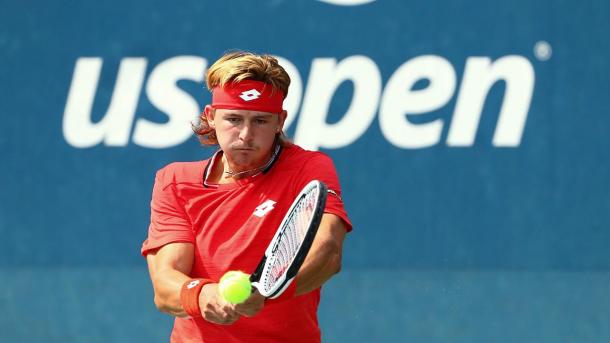 "I work my butt off every day to try to get matches like these. I'm going to try to make the most of it, see if I can play my best tennis."
Hard work on Challenger Tour key in shaping Wolf's preparation
With four titles on the Challenger Tour circuit, including two straight in his hometown of Columbus, he's up to a career-high of 138th in the rankings and credits his time there with preparing him for this moment.
"It's been a pretty whirlwind experience. I struggled my first few months on tour, but then I got comfortable with it. Opening 2020 with a title in Noumea was a big one. It was the first one out of the States that I won. That was important.
"My coach is big on having a developmental mindset, rather than it being results-based. That is, judging yourself on improvements rather than whether you win or lose a match. First, you have to respect the Challenger level and not just try to get by. Before you can compete at a Grand Slam, that's what you have to do. I've been putting in the time so I can get there."
Family vital in American's career
Coming from a sporting family, where 26 of his relatives have played collegiate or professional sports competitively, Wolf was destined to be an athlete and his grandfather is a local icon.
"If you go anywhere in Cincinnati, someone is going to know one of us. My grandfather Charley (who played for the Cincinnati Royals in the NBA) is a pretty big deal. When I played Cincy qualifying for the first time, all the questions from the local news sites were about my grandfather coming out to watch. All of us got our starts because of him.
"My family are my biggest fans. My sister (Danielle, who also played collegiately at Ohio State) was my first practice partner and my mom (Brooke, who played at Miami-Ohio in the 1990's) was my first doubles partner. We used to have some mixed matches when I was growing up. My sister and my father vs my mom and I.
"That was probably what sparked my competitive personality. My mom would not want to lose. She'd say 'you're father is going to tease us if we lose this'. I wouldn't be where I am today without them, that's for sure. They're very very important people in my life and always will be."
Federer influence key for American
Another key moment for the 21-year old was the chance to practice with Roger Federer at the Western and Southern Open in 2018 while he was competing in qualifying at the tournament.
"I got to practice with one of my idols. I was so nervous, but we hit for an hour or so and then afterwards we sat down and spoke for about 30-40 minutes. It was small talk and advice about anything. That meant the world to me. I got to have a normal conversation with a definitely extraordinary human being.
"It just made me look up to him more. He's just a regular guy who has unbelievable accomplishments. He's so down to earth. It made me want to keep working hard and be someone with influence like him."
Adjusting to no fans important for Wolf
Normally, when a player makes their first major breakthrough as Wolf has, there are throngs of people cheering the player on, but the COVID-19 pandemic has changed all of that. The 21-year old has seemingly adapted well to those conditions.
"Yeah, you know, i've got my team here rooting me on. A lot of my buddies and family back home. That definitely gives me a little edge personally, I think. The US Open crowds in the past, even when I played juniors, have been unbelievable. We're definitely missing out on that.
"It's definitely a different feel here. Especially with all the awesome stadiums the US Open has, New Yorkers and everyone from around the world usually fill up, and make it rowdy and fun for the players. It's still awesome being here. I wish there could be big crowds rooting me on."
When he was asked if he ever thought about creating his own crowd noise in his head, the ATP Tour debutant said "I guess I should probably start doing that. I don't think i've done that in the past. I've played a lot of Challengers where there aren't too many fans. I'm not unused to it. I'll probably try to do that.
"As i've said, i'm just happy to be here and playing some tennis. I'm honestly just happy to be playing some good tennis."