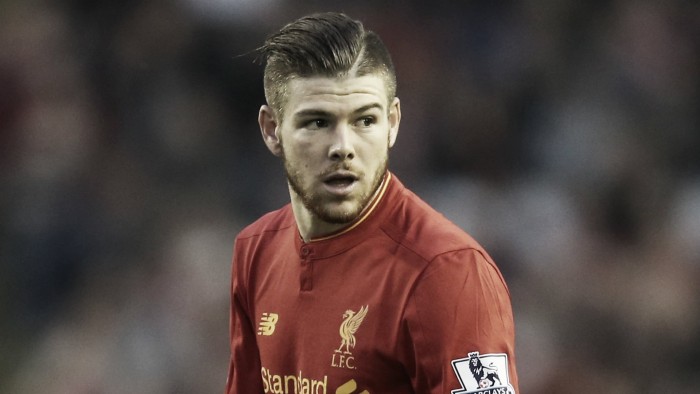 The topic of Alberto Moreno is one that following a horrendous display in his most recent appearance for the Reds will rightfully divide opinion, with talk of a transfer away from Merseyside brewing.
At just 23 years old, the former Sevilla left-back still has plenty of time to grow but has often been a liability for Liverpool this season and after two inconsistent seasons, could now be the time the Spaniard drifts away for good?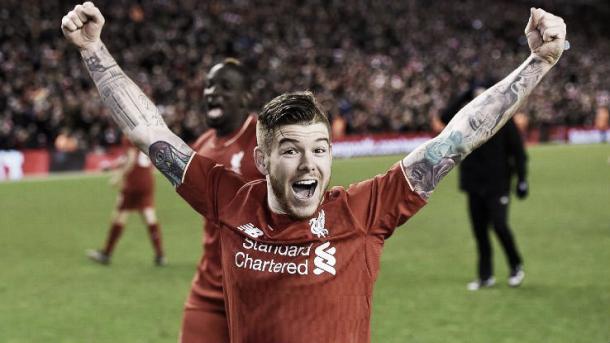 Player Profile
Standing at just 5ft 7ins, the pint-sized defender does contain a lot of quality and ability that he sometimes fails to express. However the main issue with the player is his inability to mark and or stay with his man which, considering this could be seen as one of the most important components of defending, is something Jürgen Klopp -providing he wants to keep him within his ranks - will need to quickly address.
Beginning his career at Sevilla, and establishing himself as a player for the future he made his first appearance for the Los Rojiblancos reserve side aged just 18 years old but never made an immediate impact. The following season, Moreno really got into his stride making 30 appearances and scoring four goals, but his wacky style was beginning to show as he was sent off following his side's 2-0 victory in a sign of what was to develop into his overall game.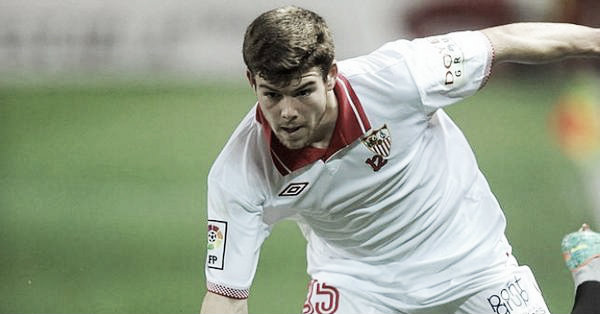 Fast forward two seasons later and now a part of the Sevilla first-team squad where he established himself as first choice left-back and became an integral part of Unai Emery's side that won the Europa League in the 2013-14 season. His profile rose even more that it already had as he was chosen in the UEFA European Under-21 Team of the Tournament in 2013, as the top clubs in football began to keep taps on the young starlet.
Liverpool were the side to eventually snatch Moreno away from his hometown club as they agreed a fee of £12 million for the then 22-year-old to link up with Brendan Rodgers. The young defender made a positive start in his early showings for the Reds, with a string of impressive performances including a goal that included a 40-yard-sprint against Tottenham Hotspur that showed shades of John Arne Riise. However, he often began to lose concentration during key moments of matches and ended up losing his starting place the following season to summer signing Joe Gomez.
Refusing to give up on his Merseyside career, when given the opportunity he took it and earned himself a man of the match performance against Norwich City, as he provided an assist for Danny Ings in the 1-1 draw. His most crucial performance may have however cost him his Liverpool career altogether, as Moreno has become something of a scapegoat following his display against his former team who brushed the Premier League team aside 3-1 to claim their third successive Europa League trophy.
Statistics
The profile of Liverpool's no.18 is not all doom and gloom, as going forward, the Spanish international is surprisingly eager to contribute; scoring three goals across his 60 appearances for the Reds.
He has also recorded an impressive statistic that will come as a shock for most watchers of the erratic left-back; with 62 chances created this season, he was the most creative player in the entire squad ahead of the likes of Phillipe Coutinho (50), James Milner (61), Adam Lallana (50) and Roberto Firmino (49).
Playing 32 times this season, Moreno has been an important cog in Klopp's pressing machine but how does he compare to his colleagues in defence:
Name
Games Played

Tackles Won

(Number and percentage)

Tackles Lost

Fouls Conceded
Interceptions
Alberto Moreno
32
69 (75%)
23
29
63
Mamadou Sakho
22
20 (66.7%)
10
9
37
Kolo Toure
14
17 (77.3%)
5
2
25
Dejan Lovren
24
25 (73.5%)
9
23
37
Nathaniel Clyne
33
63 (75%)
21
19
52
Looking at the table as a guideline it appears that Moreno on paper was one of the standout players shattering the number of interceptions with the nearest player to him Nathaniel Clyne, 10 behind.
His tackling percentage is also a huge positive as it shows he is doing his job to an extent, the downside to the table is the lack of recorded information to compare players and marking, something that many have identified as the main issue with Moreno.
What do they say about Moreno?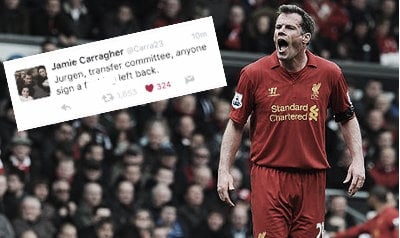 The internet can be a glorious place, one where the world can be connected instantly, however it can also be a dangerous one where what you say will remain forever.
Jamie Carragher was one of the most vocal following the reds heartbreaking loss in Basel with the former defender's rally call to Klopp and co. resonating with many of the disappointed reds.
On Twitter he said: "Jurgen, transfer committee, anyone sign a f****** left back." The veteran has since deleted the comment but not before it was retweeted more than 1200 times.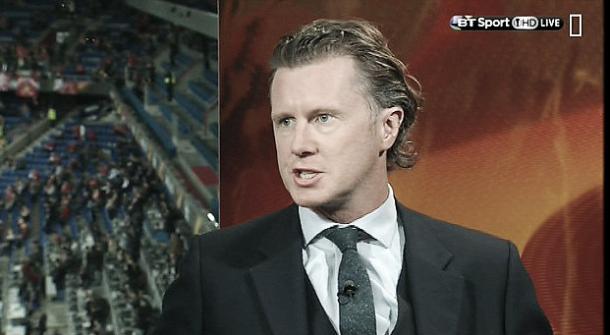 Steve McManaman also shared his views immediately following aftermath of the defeat, as he labelled the young full-back as "awful" claiming he was at fault for the La Liga outfit scoring after just 17-seconds in the second half.
Michael Owen also gave his two cents as he stated that Moreno "cost them (Liverpool) the game" and reiterated his point by saying "no dressing it up, he cost them the game."
Even the Liverpool Echo had their say on his disappointing performance offering him a 2/10 with a description of his display including a telling phrase of "brainless defending."
The words of three ex-Reds should hopefully have surely resonated with the defender who may now be approaching a crossroads in his career, with the ultimatum of stay and fight for his place or leave and attempt and salvage his career elsewhere.
What to do with Moreno?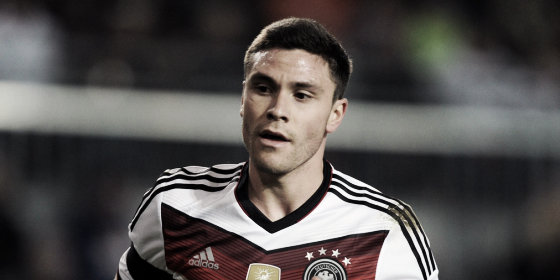 With plenty of potential still to be tapped into and creativity on show going forward there exists a potential scenario for Klopp, should he choose to take it, but it would however mean delving into the transfer market for a butterfly effect saga.
If the German opts to convert Moreno into a sporadic left winger, utilising his attacking qualities rather than aiming to improve his lack of defensive awareness the left-back position would then need assessing.
Reliable defensive options are few and far between these days with full-backs no longer an afterthought and under Klopp's formation will need to be dependable to forge a career at Anfield.
Possible options include...
Jonas Hector: A solid left-back that is likely to be first choice for Germany at this years European Tournament in France. The prospect of a second German player within Liverpool's XI is enticing and given that the Bundesliga is an area Liverpool's manager will know well, it could give the reds a promising platform if they are to swoop for the 25-year-old FC Koln star.
The 6 ft 1in defender would command a transfer fee of around £10- £14 million which could prove money well spent given how his career is progressing.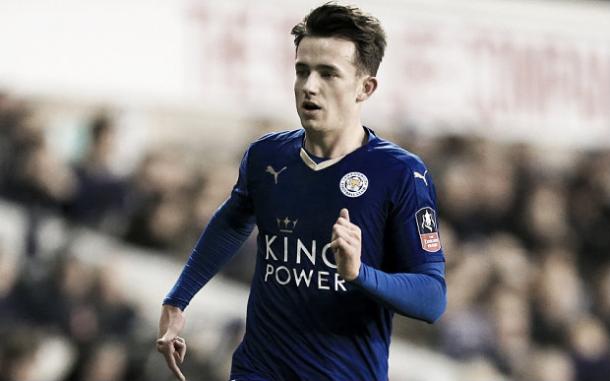 Ben Chilwell: A current Leicester City man and a product of their youth system but chances for the 19-year-old to show he can cut it with the Foxes have come few and far between and with Liverpool sniffing around he may be tempted to swap Filbert Street for Anfield Road. An England Under-20 International his potential to grow is still yet be detailed but with Klopp known for creating stars, could this be enough for the former Huddersfield Town loanee to make the move to the reds?
Having made just two appearances from his time at Leicester City, Chillwell may feel he has to move on if he is to climb the ranks at football, a price of around £3-4 million would be reasonable to secure the Englishman's signature.
The options are limited for Klopp and his coaching staff but with the transfer window not even open yet and with Marko Grujic and Joel Matip already committing their futures to the reds as well as goalkeeper Loris Karius also close to agreeing a deal, the German and his colleagues have plenty of time to assess the situation and decide on the future of Moreno.