The start that Manchester United have enjoyed has further dented the reputation of Louis van Gaal. It is very much early days, but the look of the team in terms of personnel, character and confidence seems a million miles from what it was under van Gaal. Less possession, but a lot more punch.
It is too early to make judgments on Jose Mourinho or make any bold predictions, but one look at his summer signings and the huge influence on the embryonic season and it is not hard to see one of the areas that cost van Gaal his job. Recruitment. He signed 15 players during his time at Old Trafford, and only three lined up against Bournemouth and Southampton.
Daley Blind, Luke Shaw and Anthony Martial were the players in question. It could be argued that one of those, Shaw, was not even a van Gaal signing. A deal for Shaw and Ander Herrera (Who did face Bournemouth in the opening fixture) was already in place before the Dutchman took the helm, though it would be surprising if he wasn't aware and as such verified the deal.
Van Gaal influence quickly eroded
Fifteen players is basically a new squad, yet it hasn't been difficult for Mourinho to quickly assemble a first eleven that has little to do with van Gaal. Where are the others? Making up the numbers, or already history is the simple answer. It is a damning indictment of a flawed transfer policy that of all the players he requested, only Blind and Martial now feature.
David De Gea, Antonio Valencia, Chris Smalling, Juan Mata, Michael Carrick, Marouane Fellaini, Jesse Lingard, Marcus Rashford and Wayne Rooney. Van Gaal relied heavily on all of these players last season. Some of them were the stand out performers. Not one was signed by van Gaal, and the majority were products of the Sir Alex Ferguson era. His signings really have been underwhelming in the main.
After signing Shaw and Herrera, van Gaal made his mark by signing defensive re-reinforcements in the form of Blind and Marcus Rojo and finished the window on a high with the huge signings of Angel Di Maria and Radamel Falcao on loan. It looked a perfect transfer window, strengthening in all areas and bringing in some flair and magic up front.
First crop of signings misfired
Within a year he had added Victor Valdes on a free as a back up, but only Blind could hold his head up after the first season. Di Maria and Falcao were expensive mistakes and moved on. Shaw struggled to adapt. Rojo and Herrera showed promise but injuries and lack of chances respectively meant that neither really made an impact as may have been expected.
Van Gaal did make a loan signing in February in his first season when he took Andy Kellett, a left back from Bolton Wanderers, to play in the reserves. It wasn't the biggest surprise in the world when he went back after his three months were up. He did help the second string to the title though, so it wasn't all bad.
The following summer, van Gaal did his business relatively early. Memphis Depay was signed prior to the window opening, and he was followed by Morgan Schneiderlin, Matteo Darmian, Sergio Romero and another high profile player in Bastian Schweinsteiger. Again, on the face of it, the window was a good one, yet they looked light in attack. He rectified this on deadline day by signing Martial for a massive fee.
Whilst the media scoffed and went into a frenzy over the Martial signing, whatever the fee ends up being it will be money well spent. He had a wonderful season and made a lot of people eat their words. He was a bright spot as United went through the season playing dour football and ending up missing out on the Champions League places. An FA Cup win was a big consolation, but not enough to keep van Gaal in a job.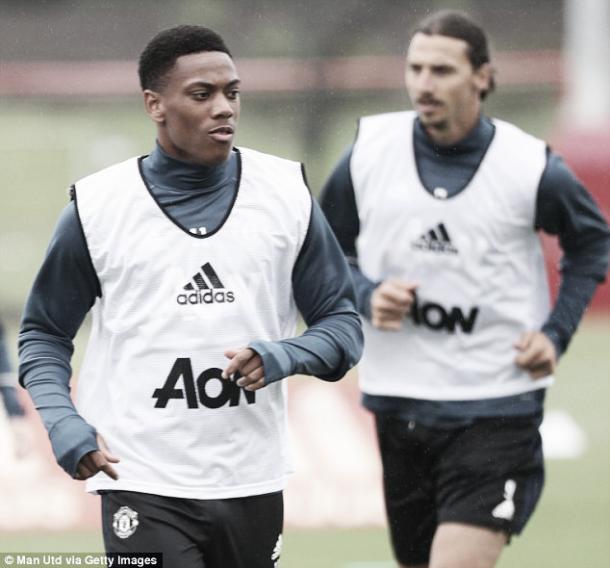 Poor return from second season signings
Blind also performed admirably again, forming a solid partnership with Smalling. Depay showed early promise, but struggled badly at times. Schneiderlin was in and out and never really looked like the player he was at Southampton. Darmian was for the main part steady, but he suffered niggling injuries and the jury was out. Injuries severely hampered Schweinsteiger and he hardly contributed.
Romero came in because Valdes was in van Gaal's bad books and he started the season, doing reasonably well. He was signed as a result of Real Madrid's interest in David De Gea. It looked like he would be the long term replacement until a dodgy fax machine scuppered the transfer. De Gea stayed and Romero took up a watching brief. All told, van Gaal spent over £250m and to end up with Shaw, Blind and Martial to show for it, it tells it's own story.
Van Gaal takes all the credit for the emergence of Rashford, of course, and it is well documented that he brought a number of other youngsters through. The reality is that injuries played a large part in that happening and of those that came through only Timothy Fosu-Mensah was signed on his watch.
Of the others Paddy McNair, Tyler Blackett and Donald Love have already been shown the door by Mourinho and the likes of Reece James, Michael Keane, Saidi Janko and Tom Thorpe were sold by van Gaal himself. Valdes left on a free transfer, unsurprisingly, and with Schweinsteiger very much looking like heading for the exit door the van Gaal influence is very much on the periphery.
Shaw and Martial are not finished articles, but are both very talented and exciting prospects. They are almost guaranteed first team football at the moment, but thanks to Shaw's horrific injury, both players only really had one season under van Gaal. Blind is the only one that has really spent a long time under van Gaal's tuition. It was no surprise that he spoke highly of van Gaal when the axe fell.
Blind has been a big influence
To his credit, he has performed fantastically well since joining United. Either in central defence in a two or three, at left back or in midfield he has shown a cool head and no shortage of intelligence. Questions are often asked of him due to his lack of physical presence, yet it is his football brain that allows him to survive despite not being the biggest.
It's something that Mourinho has recognised, and whilst there was a lot of speculation over his future, it seems to have been dispelled. He has started all the competitive games alongside Eric Bailly and he has been a perfect foil for the talented but raw Ivorian. That Bailly has settled so quickly is testament to Blind, and it would now be a surprise if he were to be discarded.
van Gaal signings do have talent
Of the remainder of van Gaal recruits, they all have a chance. They are all good players, but not one has really proved they are United calibre and they will be playing second fiddle. Nobody else is going to claim a first team shirt on a regular basis unless there are injuries.
Herrera started the first game, but Paul Pogba's presence is going to make it difficult for him or Schneiderlin to force their way in. Rojo could be back up to Shaw, but he has Smalling to contend with at centre back and Darmian could be understudy for either full back role. Memphis will get opportunities and needs to take them.
A disciplinarian approach. Rigid and inflexible tactics. Sedate, pedestrian possession football. Poor results. All of these things cost van Gaal his job, but thanks to his awful record in the transfer market no lasting damage will be done.